Kansas vs Iowa State Betting Prediction 2/1/22
February 1, 2022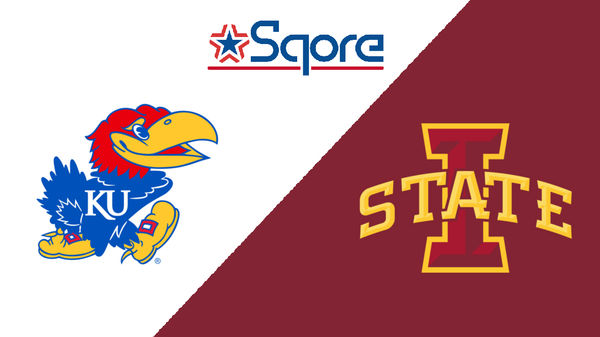 Kansas looks to complete the season sweep over Iowa State when the two face off in Ames, Iowa. The Jayhawks are coming off a humiliating home loss to Kentucky over the weekend that capped off a streak of three close calls. The Cyclones handled Missouri in the Big 12/SEC Challenge to extend their winning streak to two games and stay in the top-25 poll.
Kansas vs. Iowa State Betting Pick
The Pick: Iowa State +4.5
This game will be played at Hilton Coliseum at 7 p.m. Eastern on Tuesday, February 1, 2022.
Why bet on the Cyclones:
✅ Jalen Wilson has been very inconsistent this year for Kansas, but his few big games have come in conference play, which is why he ranks second on the team in scoring in Big 12 action. However, Wilson was limited to just four points in the first game this year against Iowa State and he's scored less than 10 points in each of the past two games for the Jayhawks. He played more than 30 minutes in both of those contests and shot 30 percent from the floor and 2 of 7 from behind the arc in those games.
✅ Tyrese Hunter played a large role for the Cyclones at both ends of the floor in the first game. He dished out five assists and scored 12 points, right around his averages for conference play. However, he also had five steals to help the Iowa State defense create some much-needed turnovers from the powerful Kansas offense. Hunter is averaging more than two steals per game and more than four assists per game in conference, and those two factors have helped take pressure off Izaiah Brockington on offense.
✅ Kansas' biggest problem this season offensively has been turnovers, and it was a major issue in the first meeting with Iowa State. The Cyclones turned 16 Jayhawks turnovers into 26 points, by far the most points scored off turnovers against Kansas this season. In conference play, teams are scoring more than 14 points per game off Jayhawks turnovers, and Kansas is committing more than 14 turnovers per game against Big 12 opponents.
✅ Iowa State has held seven of its last eight opponents to 72 points or fewer in regulation, a major reason the Cyclones are allowing just 68.4 points per game in conference play. The other key reason is four of Iowa State's last five Big 12 opponents have shot 30 percent or worse from behind the arc, which includes Kanas making just 30 percent of its attempts in the first meeting and finishing with just 62 points at home.
✅ The notion of Hilton Magic is alive and well again this year for Iowa State. The Cyclones are 2-1 against ranked opponents at home this year, and the one loss was a tight five-game defeat to then-No. 1 Baylor. Four of Kansas' last five conference games have been decided by three points or fewer, including the Jayhawks' one-point home win over the Cyclones.
The Pick: Iowa State +4.5
Kansas is licking its wounds after being trounced by Kentucky at home, dropping the Jayhawks to 17-3 on the season. They are 6-1 in conference play, but that one setback came on the road against a ranked opponent, the same situation Kansas finds itself Tuesday. The Jayhawks did beat Iowa State earlier in the season at home, but it was a slim one-point victory on a last-second layup with four ticks remaining. Kansas' offense has been stellar in conference play, averaging more than 75 points per game while shooting nearly 45.5 percent from the floor, including 36 percent from behind the arc. The defense has actually gotten better since Kansas began conference play, holding Big 12 teams to 41.1 percent shooting, including 28.8 percent from long range. The Jayhawks have also been dominating the glass by more than seven rebounds per game and is a perfect 15-0 this year when outrebounding their opponent.
The only reason Kansas is shooting so well from behind the arc is Ochai Agbaji, who is shooting better than 46 percent from long range this season. He's made 48.3 percent of his 3-pointers in conference play while his teammates have made just 28 percent of their attempts in the same span. Agbaji leads four Jayhawks averaging double figures in Big 12 play with 22.6 points per game, and he's also adding 5.6 rebounds per game in conference. Jalen Wilson is averaging 12.9 points per game in league play and ranks second on the team with eight rebounds per game in those seven contests. Christian Braun is chipping in 12.4 points and 5.4 rebounds per game against conference foes, and David McCormack rounds out the group with 10.1 points and 9.1 rebounds per game. Braun leads the pack with four assists per game with Dajuan Harris slightly behind at 3.5 helpers per contest.
Iowa State entered Big 12 play with so much hope and confidence after an unbeaten run through the first two months of the season that included wins over Memphis and Xavier on a neutral floor. That momentum did not carry over to the conference portion of the schedule as the Cyclones have won just three of their eight Big 12 games so far. They are still 16-5 and ranked in the top 25 thanks to wins over Oklahoma State and Missouri last week, but it has been a downward trend for Iowa State. The Cyclones have spun out in conference play, especially on defense where teams are torching them for 47.5 percent shooting and holding a four-rebound edge per game. Iowa State has won the rebounding battle just once in Big 12 play so far and it has committed at least 15 turnovers in half of their eight conference games. The offense is at least shooting 44 percent from the field against conference opponents, but the Cyclones are still averaging less than 65 points per game in the league.
Izaiah Brockington has been the saving grace for Iowa State with a dominant 16.8 points and 7.8 rebounds per game this season, a pace he has continued in conference play. Tyrese Hunter also is averaging double figures in conference play with 11.4 points per game in addition to his team-leading 4.1 assists per game. However, the Cyclones' poor 3-point shooting can be attributed largely to Gabe Kalscheur, who has taken a team-high 112 3-pointers but made less than a quarter of them. He still averages 10 points per game this season, but that average has dropped to 8.6 points per game in conference despite him now shooting 25.5 percent from behind the arc. Caleb Grill is shooting just 33 percent from 3-point range in Big 12 games, which has dropped his shooting percentage below 40 percent from behind the arc. Perhaps a bigger issue for the Iowa State offense is how little production they receive outside of those four players with several regulars sometimes playing 15-20 minutes in a game without scoring a single point.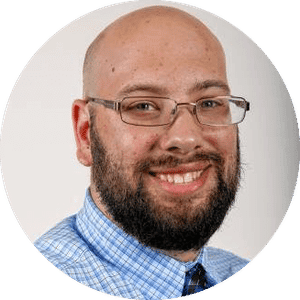 Josh Walfish
Josh Walfish is an award-winning journalist who has covered college sports for the past decade. He most-recently was chronicling the UMass Minutemen and now works as a freelancer writer and editor based out of Chicago.