Justin Lewis 7 point-run leads Marquette's 57-54 comeback win against Villanova
January 21, 2022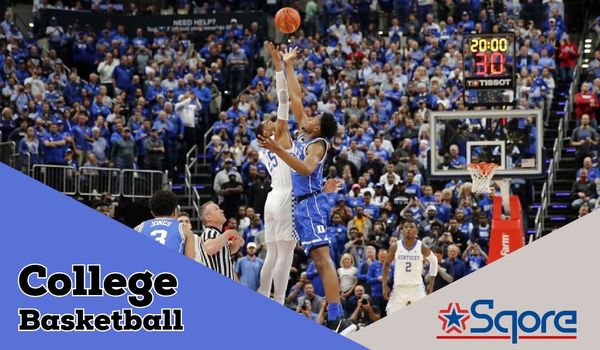 It took Justin Lewis less than two minutes to become a star in college basketball. After scoring seven straight points during a crucial stretch, the power forward led the Golden Eagles to a win over the Villanova Wildcats with a 57-54 final score.
With less than two minutes remaining, Lewis buried a 3-pointer over a fallen defender to send the crowd into a frenzy and lead to one of the most memorable moments in college basketball history.
In a post-game interview, Lewis noted that the Golden Eagles would play with hassle and grit, "I tell the guys all the time, we're not guys who are going to come out and play pretty," the forward said.
Lewis also said that he wanted to win for his teammates. "I just wanted to win the game for my team," the 6-foot-7 forward said. "So I felt that I just needed to score and that's what I did."
The scouts of the NBA have been watching Lewis since he was a teenager. The 6-foot-7 Lewis is a versatile player who can play both inside and out. He became a fan favorite after scoring a tip-in against Wisconsin during his fourth game at the college level.
After leading the Golden Eagles to their fifth straight victory with 21 points and seven rebounds, Lewis should be considered a national star.
Comeback
With 10:53 to play, the Golden Eagles were trailing 36-33. Then, the Wildcats widen the gap by going on a 12-0 run to smoke the Golden Eagles with 45-36.
Villanova failed to make 13 three-point shots out of 16 attempts, but the highlight of the run was Samuels' back-to-back baskets and a dunk, followed by Moore's single three-point, which prompted Shaka Smart, MU coach, to call a timeout.
But Marquette did not give up until the final whistle. They fought back. After Greg Elliott's single three-pointer, the Golden Eagles trailed by a point, 51-50.
Gillespie's three-point play gave the Wildcats a 54-50 lead with 2:19 left. It looked like the Golden Eagles would lose their 10th straight game against the Wildcats.
Despite the lack of offensive production from the Golden Eagles, Lewis could still create his own opportunities with his versatility. Lewis had back-to-back two-pointers, tying the game at 54-54.
After grabbing a rebound with 36 seconds left in the clock, Lewis told his playmaker Tyler Kolek that he wanted to take the ball. Lewis drained a three-pointer, and then the crowd went wild.
MU needed to make one last defensive stop to secure the win. After Justin Moore missed a three-point attempt, the Wildcats' last chance to win ended when the rebound was knocked away as the buzzer sounded.
With the victory, MU ended Wildcats' six-game winning streak.
Smart's comment on his team performance
Smart has led the Golden Eagles to victories against four teams from the Big East this season. One of the reasons is Lewis's emergence, who has gained tremendous success this season.
Following the game, Smart praised Lewis for his performance. 
"He's grown so much," the coach said. "He deserves a ton of credit. We talked about a week and a half ago. I kind of wrote out his life in six month segments."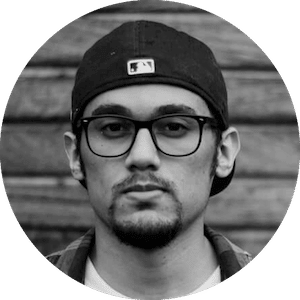 Gus Anderson
Gus Anderson is a gambling wizard. As a kid he dreamt about becoming a Tennis, Hockey and Golf professional but ended up as a gambling professional with focus on both sports & casino.