Justin Fields owns his mistakes as Bears defeat Texans 23-20
September 26, 2022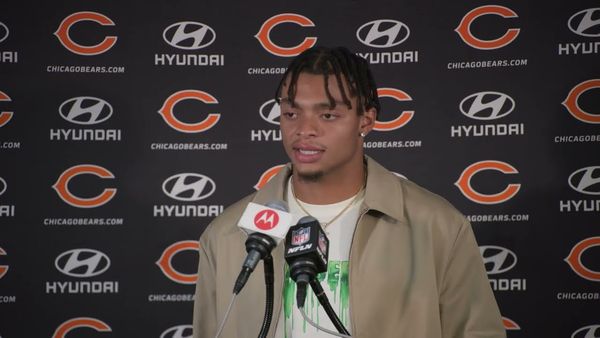 The Chicago Bears concluded Week 3 with a 23-20 win over the visiting Houston Texans. It was a much-needed win for the Bears following their blowout loss 27-10 to the Green Bay Packers on September 18. Regardless of the victory, Bears quarterback Justin Fields seemed quite discontent with his performance.
Fields had a brutally honest take on his Sunday's performance at Soldier Field. Speaking right in front of the media, the second-year QB said that he "played like trash" and promised to get better in future games.
"Straight up, I just played like - I don't want to say the 'A' word, but I'm not going to do that," Fields said. "But I just played like trash. I played terrible. And really, I just got to get better."
Since his NFL debut with the Bears in 2021, the Ohio State Buckeyes product was touted to be the face of the franchise. The QB was among the select five prospects drafted much early in the first round of the 2021 Draft. Chicago picked him via the 11th overall pick, which was acquired through a trade with the New York Giants.
The 23-year-old has vowed to play better following his less productive performance against the Texans. The QB made as low as eight out of 17 pass attempts for 106 yards. While it was a slight increase to his stats of seven out of 11 for 70 yards at the Packers' home turf, these numbers were far from promising coming from a starting QB—especially when Fields' stats are compared to Texans second-year QB Davis Mills, who made 20 out of 32 pass attempts for a whopping 245 yards regardless of the defeat.
Fields has played in 15 games and started in 13 since his signing with the Bears. He started in all three games played this season and many expectations are coming on his way as the team's starting QB. For Fields, his two interceptions against Houston were the biggest flaw.
"I'm going to go see the film tonight. I played terrible. See what I could have done better and get better," he added.
Addressing shortcomings
Bears coach Matt Eberflus employed a more balanced strategy playing the Texans. It seemed that Eberflus has paid attention to how the team performed against the Packers, with countless struggles in offense and passing, that led to the team eventually tasting their first defeat of the season.
When asked in the post-game of future strategy and Fields playing starter, Eberflus had a quite unique and optimistic take. The first-year coach considered a good defense is key for his offense to succeed. Meaning that having a more coordinated defense piece around the QB. Eberflus was also very supportive of letting the young QB grow.
"I think when you are working with a young quarterback in a new offense, I think the people around him have to be solid. So that's important for us, meaning that the protection has to be good, the run game has to be good, the defense has to be really good and special teams, we've got to be awesome," the 52-year-old coach explained.
"What you do is you support that quarterback while he's growing. And while he's going through this, and there's going to be good and there's going to be things that he has to improve on, but that's on the whole football team. The whole football team is like that."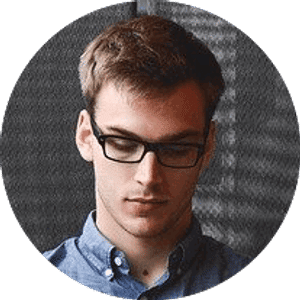 Jake Williams
Jake Williams is a sports gambling expert. He's been writing in the sports betting and DFS industry for over a decade. He specializes in MLB and NBA, along with College Basketball and College Football.