Julian Edelman worries over New England Patriots' offense
September 11, 2022
In an interview with WEEI's "The Greg Hill Show" on Friday, former New England Patriots wide receiver Julian Edelman expressed his concerns about the Patriots' offense as the team floundered during training camp and the preseason.
"I do. I do share that concern," Edelman said.
According to Edelman, it is natural to be concerned when a team loses its offensive coordinator and a new player is brought in.
"Regardless of who it is, with a young quarterback that you have in Mac Jones that had a successful rookie year," Edelman said.
"That second year is usually his biggest jump, and when he's got to change play-callers in the middle of it, it wouldn't matter if it was someone else that called offensive plays."
Edelman said that the quarterback and the play-caller would need to gain some experience together to develop a good connection.
Meanwhile, according to Nick Goss of NBC Sports, the Patriots have not solved their bad offense in the training camp and performed terribly during the preseason games.
Despite introducing a new zone-blocking strategy, starting quarterback Mac Jones was repeatedly pressed during the joint practices with the Panthers and the Raiders.
Over the final two preseason games, Jones performed seven possessions. However, they only gained one score and numerous 3-and-out drives. In their last preseason game against the Las Vegas Raiders, the Patriots lost with a huge score gap, 23-6.
Edelman attended one of the joint sessions between the Patriots and the Raiders last month where he saw the Patriots' new offense and its faults.
"It didn't look good in the preseason. I'm not going to lie," Edelman said.
Edelman added that the preseason performance shouldn't "matter." He said that coaches often put players in "situations that they know they can't succeed" because they want to see how their players react.
"You see a lot of vanilla coverages, vanilla defense, Edelman said. "You're throwing out vanilla concepts on offense because you want to see matchups – can this guy win 1-on-1? Can this guy do this? So, it's a little fool's gold-y with the preseason play."
McDaniels' successor
When Josh McDaniels left the Patriots to become the Las Vegas Raiders' new head coach in late January, he didn't name a specific successor. The coaches who have a chance to take McDaniels' spot are Matt Patricia, Bill Belichick and Joe Judge.
Patricia was the offensive line coach and play-caller for most of the preseason. He served as the Patriots' defensive coordinator from 2012 to 2017. Meanwhile, Belichick plays a significant part in developing the offense, while Judge was appointed as the quarterbacks' coach.
Despite the unusual experience of all three coaches, Edelman asserted the unusual strategy might succeed.
"I think it's going to be a collaborative effort. I think it's going to be Bill, Judge, and Matty P," Edelman said.
Edelman said that the three coaches have to get used to their new roles quickly for the sake of the team.
"That relationship between whoever's calling plays and your young quarterback that had a successful rookie season that has to build off that to gain and keep his confidence," Edelman said.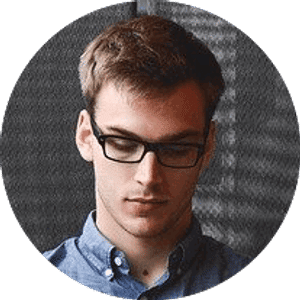 Jake Williams
Jake Williams is a sports gambling expert. He's been writing in the sports betting and DFS industry for over a decade. He specializes in MLB and NBA, along with College Basketball and College Football.