Josh Allen's 98-yard touchdown earns Bills 38-3 win over Steelers
October 10, 2022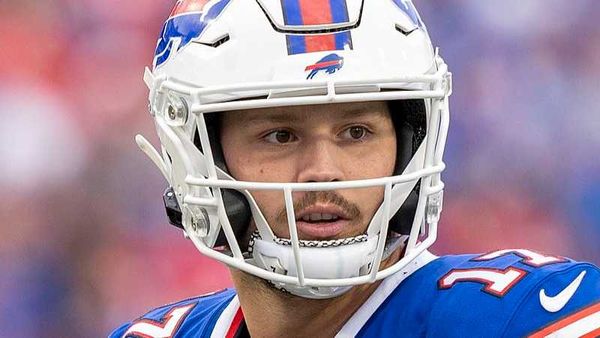 Buffalo Bills quarterback Josh Allen threw a 98-yard touchdown to the team's wide receiver Gabriel Davis and earned his team a 38-3 win over the Pittsburgh Steelers on Sunday.
Allen's touchdown pass tied for the longest offensive touchdown in the Bills' history. Ryan Fitzpatrick also threw a 98-yard touchdown pass to Terrell Owens back in 2009. In the game against the Steelers, Allen completed 20 of 31 passes and threw for four touchdowns and 424 yards.
In the first quarter, Taiwan Jones dropped a kickoff return, which allowed the team to start at their own 2-yard line. Their offense quickly bounced back with Allen throwing the winning touchdown pass to Davis. It was thrown 38 yards downfield and granted the team a 7-0 lead over the Steelers.
Davis also caught a 62-yard touchdown pass while attempting to avoid Steelers' safety Minkah Fitzpatrick and carried it in with one hand in the end zone. Buffalo's Stefon Diggs also managed to put up an impressive play, performing eight catches for 102 yards.
Allen's intended pass for Davis in the end zone was unfortunately intercepted by Pittsburgh cornerback Levi Wallace, ending the Bills' fourth possession. Meanwhile, Bills kicker Tyler Bass' 49-yard field goal attempt was blocked by Pittsburgh defensive tackle Cam Heyward.
Another Bills wide receiver, Khalil Shakir, caught a 24-yard touchdown pass from Allen in the first quarter after Davis scored his second touchdown and Diggs got into the end zone. Shakir was able to catch three passes for 75 yards.
On the other hand, the Steelers' only offense was when they drove 50 yards in 12 plays for a field on the first possession. Pittsburgh quarterback Kenny Pickett completed 34 of his 52 passes for 327 yards, but he didn't make a single touchdown and threw only one interception. He took over from QB Mitch Trubisky.
Buffalo will be having more opportunity in showing their successful offense next week when they play the Kansas City Chiefs for the first time since the playoffs last year, where the Chiefs advanced to the AFC Championship.
Allen's statistics
Next Gen Stats reported that Allen had 256 of his 348 first-half yards on passes of 10-plus yards. His records tied with Patrick Mahomes in Week 2 of 2019 as well as Tom Brady in Week 16 of 2020 for the most downfield pass yards in any half since 2016.
According to NFL.com contributor Anthony Holzman-Escareno, Allen is also the fourth player in the history of the NFL to have reached the 150 mark in 70 or fewer games, along with Mahomes, Dan Marino and Aaron Rodgers. His first touchdown of the day ended the tie with Hall of Famer Payton Manning for having the most touchdowns in a player's first five seasons in the league.
Currently, he is trailing just behind Marino, who has 171 touchdowns from 1983-1987, Cam Newton with 160 from 2011-2015, and Mahomes who made 159 touchdowns from 2017-2021.
Although his team had defeated Pittsburgh, Allen told reporters at the postgame news conference that he could have done better with his throws.
"Honestly, I felt like I missed a few throws," Allen said. "I want to complete every throw. I know it's not typically possible, but there's some things that I could have done better early on in the game."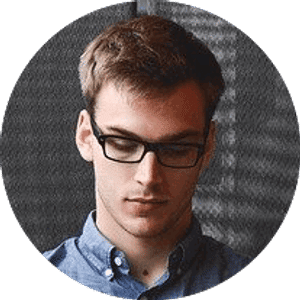 Jake Williams
Jake Williams is a sports gambling expert. He's been writing in the sports betting and DFS industry for over a decade. He specializes in MLB and NBA, along with College Basketball and College Football.