Joe Burrow records 3 TDs as Bengals thrash Falcons 35-17
October 24, 2022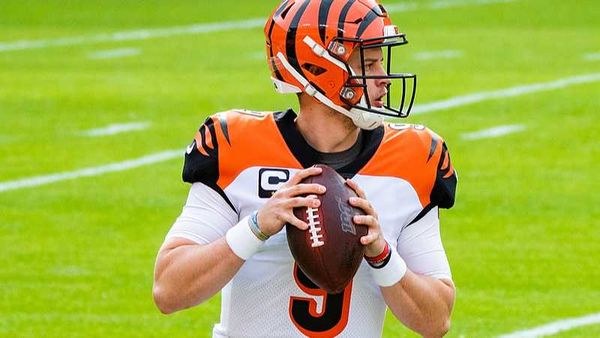 The Cincinnati Bengals continued their winning momentum in Week 7 as they defeated the Atlanta Falcons 35-17 on Sunday. The Bengals began showing their domination after Joe Burrow connected with Tyler Boyd, and Cincinnati scored an early touchdown.
Burrow completed 34 out of his 42 passes for 481 yards and three touchdowns. According to ESPN Stats & Info, he is the first quarterback to have a record of 400 yards or more in five games during his first three seasons.
"Any time you go down and score on the first drive on a big play like that, you think it could be one of those days," Burrow said. "But it was really about the execution throughout the whole game."
Bengals' offense shuts Falcons down
In the first quarter, Burrow connected with tight end Hayden Hurst for a fast attack. Burrow escaped Falcons' defense and threw the ball to running back Joe Mixon, who gained 22 yards. The Bengals ended the first quarter with a lead of 14-0.
"We've really got back to the basics of our pass game," Bengals head coach Zac Taylor said after the game. "Our bread and butter stuff that allows the ball to be spread around... It just opens (the offense) up."
Bengals receivers Ja'Marr Chase and Boyd surpassed 100 yards in the first half. Boyd recorded 155 yards and eight catches, while Chase added two touchdowns and eight receptions for 130 yards. Boyd celebrated his career-high receiving yards by throwing the ball into the stands, despite knowing he might receive a fine.
"Well, I hope you all listened to me as I got up here at 0-2 and said just be patient," Boyd said.
"This season is very young. We know what type of team we have and the faith I have in these players and coaches. This season is still in its infancy stages. Today gave us a chance to separate a little bit."
The Bengals led 21-0 with around 15 minutes left in the second quarter. Burrow had completed 14 of his 16 passes for 228 yards when he threw to Chase. Cincinnati's entire offense ran to the end zone to celebrate Chase's touchdown by performing a group dance.
"Every single game we've had spots where we're really, really good," Burrow said.
"It's just about sustaining it over a whole game and stringing together games. We've done that the last two weeks, and we'll continue to do it."
Cincinnati wide receiver Tee Higgins performed five receptions for 93 yards. One of his receptions gained the team 22-yard to help Burrow sneak a one-yard touchdown in the third quarter.
"There's no defense in the league that can stop what we got," Higgins said.
Bengals' defense improves
Cincinnati's defense constantly got in the way of Falcons quarterback Marcus Mariota, who only had eight passes at the end of the game. Atlanta only managed 214 yards of offense compared to the Bengals' 537 yards. Mariota praised the Bengals' defense, saying they had kept the Falcons off the field and sustained their drives.
"They were throwing it around, but they were able to keep the ball and win time of possession. When you're already behind 14, 21 points, they're holding the ball and we're going to have limited possessions," Mariota said.
According to analyst Charlie Goldsmith, the Bengals didn't have enough confidence in their pass protection early in the season. Boyd lost in the game plan, Taylor failed to distribute targets evenly to his receivers, and the Bengals struggled to run the ball effectively. However, the matchup against the Falcons showed that the team had fixed its problems and found its rhythm.
"We know what type of team we have," Taylor said,
"I know the faith I have in these players and coaches. That's what they've done. This season is still in its infancy stages. Today gave us a chance to separate a bit."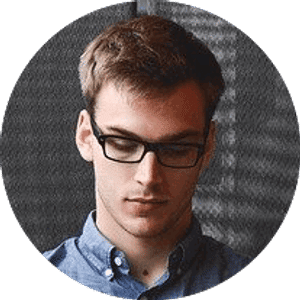 Jake Williams
Jake Williams is a sports gambling expert. He's been writing in the sports betting and DFS industry for over a decade. He specializes in MLB and NBA, along with College Basketball and College Football.