Jimbo Fisher condemns Nick Saban's Aggies remarks as 'despicable'
August 21, 2022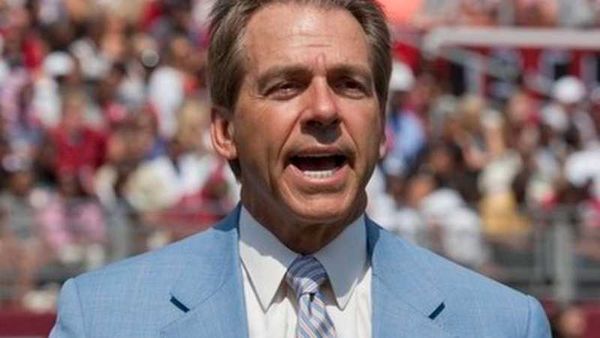 Jimbo Fisher, the head coach of Texas A&M, reacted angrily to Alabama head coach Nick Saban on Thursday. He referred to Saban as a "narcissist" and implied that Saban had previously violated NCAA regulations.
"Some people think they're God," Fisher said. "Go dig into how God did his deal. You may find out about a guy, a lot of things you don't want to know. We build him up to be the czar of football. Go dig into his past."
Fisher was angry after Saban said that Texas A&M had bought every player on their team.
"We were second in recruiting last year, A&M was first," Saban said.
"A&M bought every player on their team. Made a deal for name, image, and likeness. We didn't buy one player. But I don't know if we will be able to sustain that in the future because more and more people are doing it."
Fisher referred to Saban's remarks as "despicable," "a shame" and "disgusting."
"He's the greatest ever, huh?" Fisher said. "When you've got all the advantages, it's easy."
Fisher, who had worked as Saban's assistant, had to defend his program against these charges. Additionally, he addressed the claims that Texas A&M had acquired the top recruiting class in February.
"But that had nothing to do with this class or anything else... this was hard work by our staff. It's insulting to the kids who come here, that you insinuate that," Fisher said.
"But NIL is here to stay in college football, it's going to be a factor in college football, there is no doubt. ... But those reports and the things that people say are very irresponsible...and people need to figure out the truth before they do it."
According to Fisher, Saban has contacted him but he refused to pick up the call.
According to ESPN, an assistant who has worked for Saban said that Saban went too far by singling out Texas A&M. The assistant was also taken aback by the fact that the typically shrewd Saban allowed himself to be recorded stating those words.
"He should have been smarter," the assistant said.
ESPN's interview
ESPN has asked several questions regarding the reasoning behind Saban's comment. ESPN asked if Saban was upset about Texas A&M beating him on the recruiting trail.
SEC athletic director said that the NIL had raised a lot of questions and concerns, and as a league, they must address these concerns, hopefully out of the public view.
"​​A lot of us were just talking about it that we thought it was a call to arms," Big Ten assistant coach replied.
"The way that they've been doing it isn't really holding up in this new age, and that's kind of what we saw it as. Everyone across the country is calling a booster to step up and that's what I thought it was."
The Big Ten assistant coach later added that coaches from the Pac-12, Big Ten, and SEC have texted him. The entire sport halted the opponent they were scouting and disregarded recruits' requests to concentrate on the press conference. He said that college football was completely unproductive that day.
When ESPN asked about the state of college football, the Power 5 head coach shared his concerns.
"This is unsustainable, and I am incredibly concerned about where college athletics is going," Power 5 head coach said.
"That's coming from a football coach, and we'll be fine, but the rest of it. Nick was right on. We go down this pay-for-whatever path, the other sports are going to die."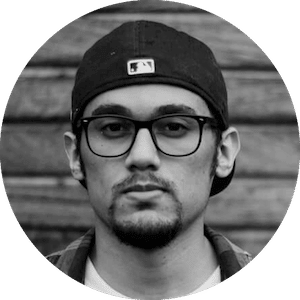 Gus Anderson
Gus Anderson is a gambling wizard. As a kid he dreamt about becoming a Tennis, Hockey and Golf professional but ended up as a gambling professional with focus on both sports & casino.