Jim Harbaugh likens battle for Michigan starting QB to biblical story
August 30, 2022
Michigan Wolverines head coach Jim Harbaugh has announced his decision about the battle between Cade McNamara and J.J. McCarthy for the starting quarterback job. He said his approach to the decision was inspired by the Bible instead of data and statistics.
Harbaugh announced that both quarterbacks got the job, with McNamara as the starter for Week 1 against Colorado State and McCarthy in Week 2 against Hawaii.
"So many people have asked, 'how did you come to that decision?' Was it based on some kind of NFL model? No, it was biblical. Solomon, he was known to be a pretty wise person," Harbaugh said.
Harbaugh did not explain exactly which bible verse he was referencing. However, he likely referred to the story of King Solomon. Solomon had to judge two women, who both claimed to be the mother of a baby. He made a wise decision by announcing that the child should be cut in two so that each mother gets the same proportion. The real mother immediately offered to give the baby to the other woman since she was unable to bear her son being killed.
Harbaugh could also be referring to Ecclesiastes 11:6, which says, "In the morning sow your seed, and in the evening let not your hands be idle, for you know not what will succeed, or this or that, or whether both will work equally well."
The Battle
This suggests that deciding between McNamara and McCarthy was difficult for the coach. The battle will continue into the regular season. The team has not decided on starting quarterback for the fall. Harbaugh was adamant that McNamara and McCarthy were going to elevate their performance on the field.
"... No person knows what the future holds," Harbaugh said. "It's a process and it's going to be based on performance, but we're not going to withhold any good thing. Both have been tremendous quarterbacks. We think that both are capable of leading our team to a championship."
Therefore, the performances of both quarterbacks in the games will determine who will lead the team to the championship title. Harbaugh also implied a quarterback decision might be made before Week 3 against the Washington Huskies before the conference program begins against Maryland on September 24.
McNamara was the Wolverines' starter in 2021, starting all 14 games that year. Harbaugh said that McNamara was one of the most improved players on the team. He threw for 15 touchdowns, 2.576 passing yards, and six interceptions. McNamara also posted a 64.2 percent completion rate.
"Cade is arguably one of the most improved players on the team. J.J. did not have spring practice, but he has ascended to where he's at, based on his performance. That's a really, really good thing. There's no demotion for Cade McNamara. It is a promotion for J.J., based on what he's been able to do as well," he said.
Meanwhile, in the 2021 College Football playoff, McCarthy provided a critical contribution as a runner. In the same year, he became a top 50 recruit who proved his talent in the field. The sophomore went 34-for-59 for 516 yards and five touchdowns in that season.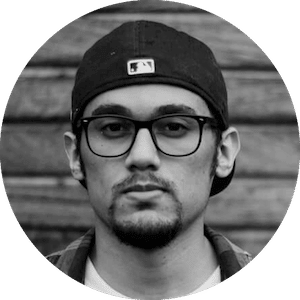 Gus Anderson
Gus Anderson is a gambling wizard. As a kid he dreamt about becoming a Tennis, Hockey and Golf professional but ended up as a gambling professional with focus on both sports & casino.