Jets' Zach Wilson out due to injury, Joe Flacco to start against Ravens
September 8, 2022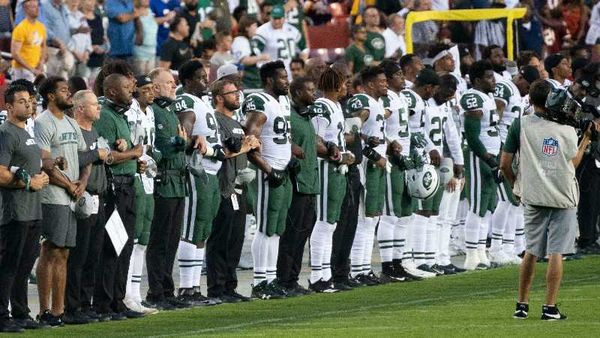 Ahead of playing the Baltimore Ravens this Sunday, the New York Jets announced veteran quarterback Joe Flacco as the new starter player replacing Zach Wilson as he is still recovering from a bone bruise and a torn meniscus sustained in the first preseason game.
Initially, the team projected that Wilson would only be out for a few days after undergoing successful knee surgery in mid-August. However, Jets coach Robert Saleh confirmed this week that Wilson will be available when the team plays the Pittsburgh Steelers in Week 4.
"The earliest he's going to be available is Pittsburgh. That's going to be the earliest. Just from everything we've gathered over the last couple days. Now, can it change? Sure, I'm always going to leave that door open," Saleh said.
Wilson out, might return in Week 4
When talking about Wilson being out for weeks due to recovering from his injury, Saleh said he remains optimistic. In the end, what matters to him most is ensuring the 23-year-old is ready before he can hit the field.
"You guys know me. I'm the eternal optimist. But we are going to make sure that both mind and body are 110 percent and do right by him and we feel like talking to the doctors and everyone, it's going to be that Pittsburgh week," he added.
So far, there was no timeline or expected dates for Wilson to make his return. Reportedly, sources claim the second-year QB would make his return in three to four weeks since his surgery in mid-August.
Entering this week, Saleh gave a slight optimism to Jets fans, saying that "it's possible" the young QB could be making an appearance this Sunday. Saleh revealed the team had him through a workout and considered him "looked good".
"We put Zach through a workout today. He looked good, felt good. We're going to see how the knee responds today and tomorrow and we'll have an answer for everybody on Wednesday," he said Monday.
"Eventually he's got to get back in there whether it's this week, next week, the week after, it doesn't matter. You just have to rip the Band-Aid off," Saleh said. "When Zach's ready to play and he's healthy, like I've said from the beginning when he's healthy and he feels good, he's going to play football."
Unfortunately, after meeting the doctors on Tuesday, it was apparent that Wilson would have to stay on the sideline until he got better. Saleh said, "it's not worth the risk" of playing Wilson.
"After all the information gathering, it's not worth the risk. In terms of getting him out there and just making sure there's the knee element, there's the mind element, there's the practice element," Saleh added.
"There's a whole lot of other things other than the knee. He hasn't had a setback. He looks fantastic. He looks good. He feels good."
In the meantime, Saleh will have to rely on Flacco, who spent most of his NFL career in Baltimore. The 43-year-old head coach admitted there were no problems in appointing Flacco to play starter on short notice and seemed very confident with New York's QB department.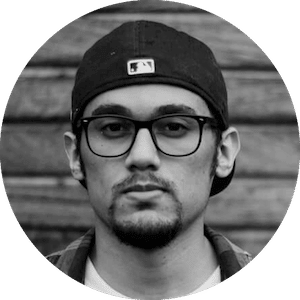 Gus Anderson
Gus Anderson is a gambling wizard. As a kid he dreamt about becoming a Tennis, Hockey and Golf professional but ended up as a gambling professional with focus on both sports & casino.