Jets' linebacker Kwon Alexander discusses crushing hit in preseason
September 4, 2022
The New York Giants linebacker Kwon Alexander hit the New York Giants running back Antonio Williams with a head charge in the preseason game last Sunday, resulting in Williams being knocked backwards by a couple of yards.
A week after the game, Alexander told the New York Post that the move was "intentional."
"When I hit somebody, I go through their soul,'' he said. "I want to make them feel me when I hit them.''
Alexander was satisfied with his hit and the main reason why he had done so was to get the ball. He then tried to calm the hype by saying the moment was spontaneous.
"It felt great to hit someone like that again,'' Alexander said. "When I had my chance [at Williams], I just took my shot. Everybody on the sideline was excited, everybody was pumped up. I was angry because we didn't get the ball. We need to get that ball. A hit like that can be a spark. It was just a moment, man.''
The footage on social media has become a huge topic among fans and experts. Many assert that the 28-year-old player deserves a regular spot in the squad.
Sports analyst Matt O'Leary mentioned that Alexander should be prioritized over fellow linebacker Quincy Williams.
"Kwon Alexander needs to start over Quincy Williams #Jets," he said on Twitter.
Meanwhile, Bleacher Report Draft analyst Connor Rogers supported the same idea, tweeting: "The full madden hit stick from Kwon…who really should be with the 1's." The tweet was later replied from one Jets fan who said "only a matter of time."
Approval from Jets coach
Jets head coach Robert Saleh said that the charge had a significant impact. He even mentioned that Alexander's hit brought the commentators back into the game.
"If you listen to the TV version, they [the announcers] were on an off topic — they were talking about something else — and then that hit happened and it brought them back in the game,'' Saleh said.
Saleh and Alexander have known each other for a while in the NFL. Saleh was the defensive coordinator of the San Francisco 49ers when Alexander was playing for them in 2019 and 2020. They went separate ways when Alexander moved to the New Orleans Saints in 2021 but the two reunited this July.
Saleh praised Alexander's contribution to the team, saying that his presence not only adds depth to the squad but also brings positive energy to the locker room.
"His communication, his volume and his voice, the detail, the effort, his style of play embodies everything that we talk about,'' Saleh asserted. "[His] effort, technique and a violence that we expect to see play in and play out from everybody, he embodies all of it. He brings people to life and it's all the little things.
"I think he's got a specific handshake for everybody on the football team. I don't know how he remembers all of that, but he's a unique individual, special individual and I'm really happy he's here.''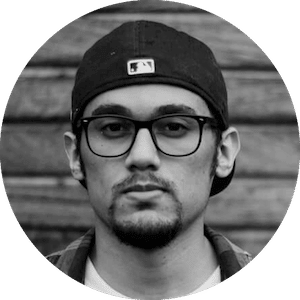 Gus Anderson
Gus Anderson is a gambling wizard. As a kid he dreamt about becoming a Tennis, Hockey and Golf professional but ended up as a gambling professional with focus on both sports & casino.