Jeremy Roach emerges as promising player, crucial for Blue Devils' March Madness campaign
March 22, 2022
Jeremy Roach has been working to be ready for his moment during his time with the Duke Blue Devils. This is why the guard has been a vital component of the team's quest to win one final championship under coach Mike Krzyzewski.
In his sophomore season, the 6-foot-2 guard has become a vital team member due to his improved shooting and defensive skills. He showcased his shooting skills against Michigan State by sinking 15 points and made a key three-pointer near the end of the game.
In an interview, Roach said maintaining his consistency and confidence are the keys to his success on the court. He added that staying level-headed is the most important thing he has to do to help the team win.
"Just the biggest thing for me is keeping that same confidence and consistency and the hard work," the former Paul VI Catholic guard said. "That's the biggest key: Just stay level-headed and don't get too big when stuff's going your way, don't get too down when stuff's not going your way. Just stay consistent. I know the coaches and all the players have trust in me. That's it."
Duke is full of star players
The Blue Devils, the West Region's No. 2 seed, have been able to rely on their star players all season. Among them are 6-foot-10 forward Paolo Banchero and A.J. Griffin, who is regarded as a high NBA draft pick.
Aside from these individuals, the team also features a couple of versatile players, such as Mark Williams, ranked 10th in the country in blocked shots, and Wendell Moore Jr. Williams is a defensive force who can take any matchup.
As the team prepares to face Texas Tech in the NCAA Tournament on Thursday, the Blue Devils will rely on the play of their other key contributor, Roach.
Roach has been averaging 13.2 points and shooting over 50% from the field through the team's last six games. He's also been more accurate from the line and beyond the arc.
Before the team's first-round victory against Cal State Fullerton, Moore praised the play of the small guard. He credited his improved shooting and defensive skills for helping the team win.
"These past four games, he's been in a really great head space," the 6-foot-5 forward said. "He's done a good job running our team offensively. The defensive pressure he puts on is great. … Every time he steps on the floor, we notice it. We notice his energy."
Before the team moved him to the bench in January, Roach started the first 14 games of the season. He was replaced by Griffin, who steadily improved his shooting skills.
Unfortunately, Trevor Keels, another potential NBA draft pick, suffered a calf injury during the team's third game. That forced Roach back into the starting lineup for the next eight games.
Coach K trusts Roach
Following a loss to rival North Carolina in the ACC Tournament, Duke focused on improving its defensive performance. For this reason, Coach K turns to Roach for his solid defense.
Aside from his defensive skills, Roach also contributes on the offensive end, as evidenced by his performance against Michigan State. He finished with a team-high 15 points on 6-of-10 shooting from the field. His highlight of the game came when he took a pass from Matt Moore and launched a three-point shot.
If he can continue to perform at his current level, it will be very difficult for the opposing team to stop Roach.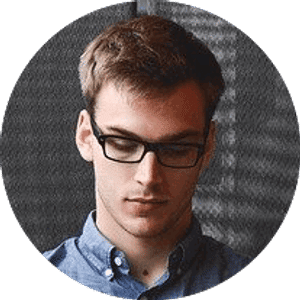 Jake Williams
Jake Williams is a sports gambling expert. He's been writing in the sports betting and DFS industry for over a decade. He specializes in MLB and NBA, along with College Basketball and College Football.