Jaylen Clark scores point career-high, UCLA defeats Oregon 81-65
January 17, 2022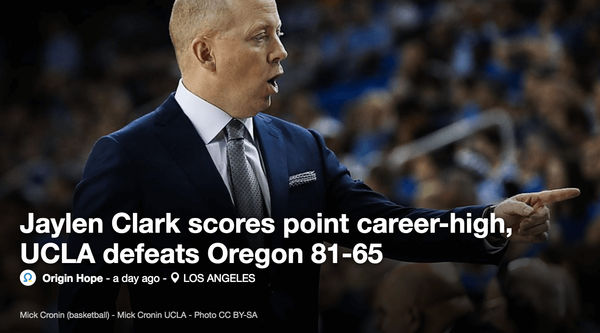 Around 20 minutes before the start of the UCLA-Oregon State game in Pauley Pavilion Center, it was revealed that Jaylen Clark would start in place of injured shooting guard Jaime Jaquez Jr.
Clark, who was named as the starting guard for the third-ranked Bruins, recorded a point career-high with 11 points and helped UCLA defeat the Oregon State Beavers with an impressive 81-65 victory on Saturday night.
Despite shooting just 2 of 12 from beyond the arc, the Bruins held Oregon State to 44 percent shooting while racking 62 percent of their field goals.
Mick Cronin, UCLA coach, said that Bob Huggins, who coached at West Virginia, told him how to win games when the ball doesn't go in. "Win games without making shots," the 50-year-old coach said.
"Bob Huggins told me that in 1996. He's won 900-and-something games with very few teams that can shoot it well. Real teams win when the ball doesn't go in. We made two 3s tonight, won handily and scored 81 points," he continued.
Clark's career-high performance as starting guard
Clark had a hand in nine of the team's first 19 points. His confidence was evident in his plays. He made a couple of critical plays, including a reverse layup of Cody Riley's bounce pass and a finger roll coming off his shifty stop-and-go drive.
On top of his career-high 11 points, Clark also played for 32 minutes, which is another career-high figure for the guard, and added four rebounds, a steal, and two assists to his fantastic night.
"He played great," Cronin praised Clark. "He's never played that many game minutes. He and Peyton Watson continue to get better."
More from Bruins' offensive caliber
Since Jaquez suffered an injury during the start of the game, Clark has stepped up and provided the team with an opportunity to prove his worth. 
"I just saw it as an opportunity," he said. "What happened to Jaime is unfortunate, but it gave me the opportunity to go out there and show what I can do."
Johnny Juzang led the Bruins with 24 points, while fellow guards Tyger Campbell and Jules Bernard added 13 and 16 points.
Jules Bernard scored six points during a 15-5 run that gave the Bruins a 40-30 lead right before the first half ended.
After a slow start in the first half, Juzang came out and scored 19 of his 24 points during a stretch that helped the Bruins extend their lead to 65-51 with 9:15 remaining.
Following their loss to Oregon on Wednesday, the team focused on being more disruptive and disrupting their opponents' plays. "We re-focused and worked on being more disruptive," Juzang said.
He then continued, "I think sometimes you scout teams to know their plays or you can scout teams to disrupt their plays. That was a good adjustment for us."
What's next for UCLA
For the third straight game, only the relatives of players and coaches were allowed to enter Pauley Pavilion.
The next few games for the Bruins are against Utah and Colorado. They then travel to Arizona, Arizona State, and Stanford, followed by back-to-back road games against Arizona and Arizona State.
Prop Bets on College Basketball
If you are looking for prop bets on college basketball you need to go to the top sportsbooks in the US in order to find a decent array of prop bets on the CBB. Usually you will only find moneyline, ats and game total bets on college basketball but for the bigger games there might also be prop bets odds.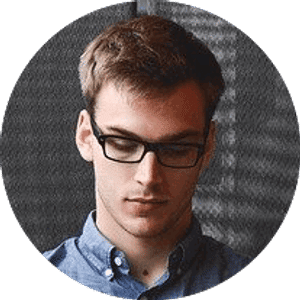 Jake Williams
Jake Williams is a sports gambling expert. He's been writing in the sports betting and DFS industry for over a decade. He specializes in MLB and NBA, along with College Basketball and College Football.