Jamie Kaiser joins Maryland over other Big Ten schools
August 8, 2022
Maryland is expected to boost its performance in the 2023 recruiting class after it issued offers to numerous well-known players, particularly four-star prospects.
Elmarko Jackson, who is ranked 88th in 247Sports' rankings, is one of these prospects, as is Jamie Kaiser, who has just risen to 101st in 247Sports' 2023 composite rankings. Fortunately for Maryland, Kaiser has announced his commitment to join Kevin Willard and the squad.
The announcement from the four-star shooting guard of the class of 2023 came after Willard signed a coaching deal with the team in March.
"Coach Willard is a solid dude who is trying to bring back the basketball history," Kaiser said in a statement. "He said he is going to give me a large role right away. That is something I really wanted and that is probably one of the biggest things when I was considering Maryland and the other schools."
Kaiser decided to commit to Maryland over other Big Ten colleges, including Illinois, Wisconsin, and Iowa. These colleges are reported to have bid on Kaiser in recent months but were defeated by Maryland.
"It was great. We got a chance to actually look more at how he runs his system and Jamie got to ask some insightful and thoughtful questions," his father, Jamie Kaiser Sr., said.
"We asked questions based on the secondary offense, the primary offense, defensive terminology and how he makes sure everyone is on the same page. I think that the answers were on point."
College visits
Before making this decision, Kaiser was coming off a strong junior season at Bishop Ireton High School in Alexandria, Virginia. He made official visits to several colleges, including UCLA and Indiana.
His visit to the University of Maryland is very well recorded.
"Had a great time on my official visit to the University of Maryland! Thanks to @kevinwillard and his staff for hosting my family and I!!@TerrapinHoops," he said on Twitter in June.
His ascension in the 247Sports 2023 composite rankings was also due to his excellent performance for the New World 3SSB 17u squad at the 2022 Hoop Group Southern Jam Fest. This was also why Kaiser was approached by a number of institutions, including Maryland's Big Ten opponents.
Kaiser, a 6-foot-6 wing, is ranked 13th in Virginia, according to the same rankings. He attended Bishop Ireton High School in Alexandria, Virginia, for three years before transferring to IMG Academy in Bradenton, Florida, for his final year.
He played for the Adidas' New World AAU squad and was the first high school athlete from the Washington Catholic Athletic Conference to commit to the Maryland Terrapins since Anthony Cowan Jr. in 2016.
Following Lamothe
Prior to Kaiser's arrival, Willard brought in guard Jahnathan Lamothe in June, making Kaiser the second player to join Willard's squad.
Willard re-offered Lamothe on April 12 after he was previously offered on June 15, 2021, by former Maryland head coach Mark Turgeon's staff.
According to the 247Sports Composite, Lamothe is the 124th best player in the country, the 22nd best shooting guard, and the fourth best player in Maryland. He picked Maryland over several schools such as Georgetown and UCF, each of which he visited on official trips.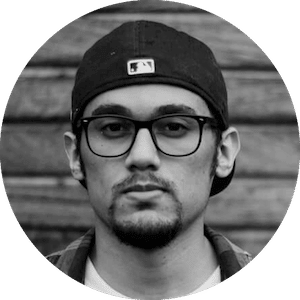 Gus Anderson
Gus Anderson is a gambling wizard. As a kid he dreamt about becoming a Tennis, Hockey and Golf professional but ended up as a gambling professional with focus on both sports & casino.