Jalen Thompson announces commitment to Michigan State Spartans
August 23, 2022
Jalen Thompson has announced his commitment to the Michigan State Spartans, making him the 11th four-star prospect to verbally commit to the program and the 14th recruit overall. Thompson is ranked No. 197 overall, No. 30 among defensive linemen, and No. 3 among 247 prospects in Michigan State's 2023 class, which recently ranked among the nation's top 25.
"I'm committed to Michigan State, and really found a place that feels like home, that will help me for the next years of my life after college, and allowing me to play early," Thompson said.
"I will be playing defensive end and I will be doing a similar task from high school on a college level."
The announcement was made on Monday, ending the rumors that he would commit to other universities that had offered him an academic scholarship. These included Georgia, Ohio State, Michigan, Notre Dame, Penn State, Cincinnati, Arkansas, Pittsburgh, USC, Kentucky, and more.
About Thompson
Thompson has been doing football since elementary school. The 6 feet 3, 245 pounds Thompson played high school basketball for Detroit Cass Tech. He is one of the top defensive line prospects. In the 2017 season, he accumulated ten sacks, 42 tackles, and 14 tackles for loss.
He chose to play youth football instead of playing for Cass Tech as a freshman. Thomas Wilcher, the head coach at Cass Tech at the time, praised Thompson, saying the chance for him to be in the limelight was only to be expected. By the end of his junior year, college coaches were drooling over his skills.
This past offseason, Thompson visited some of the top colleges in the nation, including Ohio State, which offered Thompson a scholarship opportunity in June after he made an appearance at one of their camps.
Thompson said that while he was preparing to lead Cass Tech to the Division 1 championship, he wanted to concentrate primarily on improving the mental side of the game.
"Really, I'm simply trying to correct as many mental flaws as I can and try to prepare for college as much as I can," he said.
"Just making minor adjustments to approaches and unquestionably growing myself bigger. But for now, mental matters are most crucial." He further added.
Not only does Thomson excel in football, but he will also make an exemplary leader. This autumn, according to second-year Cass Tech head coach Marvin Rushing, Thompson's expanded leadership role will be crucial.
"He will help to guide his juniors which will be great for us," Rushing said.
Joining fellow four-stars at Michigan State
Thompson will team up with fellow four-stars at Michigan State, including offensive linemen Stanton Ramil, Clay Wedin, and Cole Dellinge; linebacker Jordan Hall, running back Kedrick Reescano, cornerback Chance Rucker, tight end Brennan Parachek, wide receiver Demetrius Bell, and quarterback Bo Edmundson.
Thompson said he chose August 22 to announce his commitment for two reasons. First, it is the first day of Cassnpl Tech's game week which includes a season opener against Southfield Arts & Technology on August 26. Second, Thompson said it would be a fitting tribute to his late grandfather since it was his birthday.
"It was a day I felt comfortable with (committing,)" Thompson said.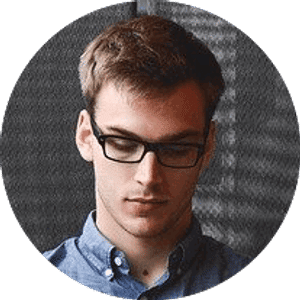 Jake Williams
Jake Williams is a sports gambling expert. He's been writing in the sports betting and DFS industry for over a decade. He specializes in MLB and NBA, along with College Basketball and College Football.