Jadeveon Clowney, Denzel Ward to skip Browns-Patriots game
October 15, 2022
The Cleveland Browns have ruled out defensive lendJadeveon Clowney and cornerback Denzel Ward for Sunday's game against the New England Patriots due to injuries.
According to the Associated Press, Clowney has been dealing with ankle, knee, and elbow issues this week and has only participated in a limited amount of team practice. Previously, he was aiming for a return to the starting lineup for the Browns' Week 4 game against the Los Angeles Chargers.
The Browns' head coach Kevin Stefanski did not reveal anything about Clowney's injury, but he mentioned that the 29-year-old player was not ready to play.
"As you know, you want all of your guys to make it to the game," Stefanski said. "This is the league. Guys are injured. It happens to every team. You lose a guy sometimes in pregame. Sometimes you lose them during practices. You just have to move on."
As told by multiple reports, without Clowney, the Browns' defensive lineup might struggle to defend against the Patriots' attack. However, Myles Garrett, the Browns' other defensive end who was resting this week due to a car accident injury, is expected to start as the starting pass rusher.
Ward, on the other hand, suffered a head injury in the fourth quarter against the Chargers and has yet to clear NFL's concussion protocol. Previously, Ward had undergone two concussions in his rookie season in 2018, before having his third ongoing protocol.
Ward sustained the injury while attempting to tackle a Chargers player last week and was replaced by CB A.J. Green. Reports said that Ward skipped the team's Wednesday and Thursday practices.
This will be Clowney's third missed game so far, while Ward has had at least three concussions in the past four seasons.
For the Patriots, QB Mac Jones was listed as questionable due to his ongoing recovery from an ankle injury.
Browns-Patriots game projections
According to ESPN, there are several players to watch in the game between the Browns and the Patriots.
Patriots' RB Rhamondre Stevenson is predicted to repeat his performance last week, in which he had a career-high 161 rushing yards. Stevenson is one of the players on the Patriots' RB depth chart to replace injured RB Damien Harris.
ESPN analyst predicted that Stevenson could be a threat to the Browns' ground defense that allowed 200 rushing yards in their last two NFL games.
On the other hand, ESPN noted that QB Jacoby Brissett, who played as a starter, has shown a "better than expected" performance. Brissett replaced Deshaun Watson due to his suspension from the league.
Despite going into the season with high expectations for their defense from analysts, the Browns ranked 30th overall in defensive efficiency among NFL franchises.
Since joining the Browns last season, Clowney is one of the highly contributed players in defense with his 10.5 sacks. Clowney, who has played three games this season, has tallied 10 tackles, 1.5 sacks and forced a fumble.
Ward has also recorded 21 tackles, one interception and one fumble recovery in five games this season.
Regarding the final result, Mike Florio of Pro Football Talk predicted that the Patriots would win the game with a 24-20 score.
"The Patriots are getting better. The Browns are becoming too inconsistent," Florio said.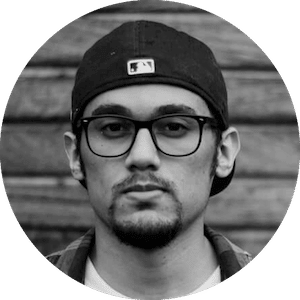 Gus Anderson
Gus Anderson is a gambling wizard. As a kid he dreamt about becoming a Tennis, Hockey and Golf professional but ended up as a gambling professional with focus on both sports & casino.