Jaden Ivey leads Purdue to beat Rutgers 84-72
February 22, 2022
Sophomore guard Jaden Ivey had a team-high 25 points and went 15-of-18 from the free-throw line as the Purdue Boilermakers defeated the Rutgers Scarlet Knights 84-72 on Sunday. The loss to Purdue snapped Rutgers' four-game winning streak. Jaden Ivey is a promising young athlete who could soon leave Purdue for the NBA. He threw down an outstanding dunk to cap his 25-point game. Ivey was able to see Ron Harper Jr.'s eyes as they drifted away from him. With a couple of seconds left in the game, Ivey launched a hammer right over Caleb McConnell and Harper's heads. "I saw an opportunity. He was looking around, and I just went right by him," said the 6-foot-4 guard. "It felt like there were a couple of dudes when I went up, but I just finished it. And I finished strong." In the first half against the Scarlet Knights, Ivey created his shot through contact. He then also started slashing into the paint. However, sometimes, the 20 years old guard found himself alone as he tried to pass the ball to his teammate. Despite his actions, he still managed to record four assists before halftime.
Ivey's aggressive offense
The Scarlet Knights tried to stop Ivey by trapping him with multiple players on the perimeter. That left open shooters to take advantage of his presence. Isaiah Thompson and Mason Gillis made three-point shots from beyond the arc during the first half. Purdue coach Matt Painter handed Ivey praise for passing the ball, so other players could drain threes to start the game. "I thought he made good decisions to start the game and got our guys a couple of threes," he said. Despite his poor shooting performance, Ivey could still contribute to the team's total points through the free-throw line. He was able to convert on 15 of his 18 free-throw attempts. This was the second time this season that he surpassed ten attempts. Painter values Ivey's aggressiveness. He believes that his actions help the team's success. "We want him to be aggressive," the head coach said. "Sometimes they take away a lot of things with him, obviously, because he's a good player. When he does that and gets the ball out of his hands, he really gives us a dynamic that I think separates us," he continued.
Purdue's hunger for victory
Despite the lack of scoring opportunities, the Scarlet Knights could still pull within one point with 3:22 left in the first half. After Rutgers' press defense forced Purdue to slow down, Ivey took over the game by scoring nine points during the last four minutes of the first half. Rutgers had to accept trailing 45-36 by the first half. The Boilermakers maintained their lead over the Scarlet Knights after leading by 20 points to start the second half. Despite the team's lead, Ivey said they did not want the game to get close. "We didn't want it to get close at all," the Indiana native guard said. "We just played great team basketball today. We were able to make plays down the stretch, and they were pressing us the whole game. I feel like we were patient, and we just took what they gave us."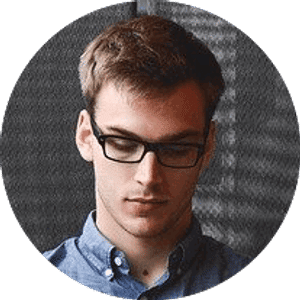 Jake Williams
Jake Williams is a sports gambling expert. He's been writing in the sports betting and DFS industry for over a decade. He specializes in MLB and NBA, along with College Basketball and College Football.