Izaiah Brockington to leave Iowa State for 2022 NBA Draft
March 29, 2022
Iowa State guard Izaiah Brockington announced that he plans to hire an agent and participate in the 2022 NBA Draft. The 6-foot-4 guard became a vital part of the team's success in the NCAA Tournament, helping the Cyclones reach the Sweet 16.
Brockington averaged 16.9 points and 6.8 rebounds during his season with the Cyclones. He was the sixth member of Iowa State's 2019 recruiting class.
In a statement he posted on Twitter, Brockington said he decided to forgo his remaining COVID eligibility to enter the 2022 NBA Draft. He noted that he always aspired to play in the NBA and was "one step closer" to achieving that goal.
"Though writing this has been bittersweet, our season has come to an end and I have ultimately decided to forgo my extra year of COVID eligibility," Brockington's tweet read.
"I will be hiring an agent and entering my name into the 2022 NBA Draft. It has always been a dream of mine since a kid to compete in the NBA, and with your support, I am one step closer. What we were able to accomplish this past season was truly historic. I will forever be a Cyclone!"
Brockington's transfer journey
Iowa State was one of the schools that reached out to Brockington after submitting his transfer portal again in March 2021. He initially chose to remove his name from the portal on March 26, but he later re-entered it on April 22.
The 196-pound guard signed with Saint Bonaventure as a member of the school's class of 2017. He averaged 4.3 points and 1.2 rebounds in 34 games during his first season with the Bonnies.
After transferring to Penn State, Brockington averaged 8.1 points and 2.7 rebounds in his first season with the Nittany Lions. He then improved to 13.6 points and 4.9 rebounds during his second season with the school.
Despite losing to Miami in the Sweet 16 of the 2022 NCAA Tournament, the Cyclones were one of the most surprising teams to make the event.
Despite being picked last in the Big 12 during the league's preseason media poll, Iowa State finished the regular season with 20-12. The team's run to the NCAA Tournament marked its deepest run in the event since 2016.
Bleak prospect for NBA Draft
It's a bit disappointing that Brockington decided to leave Iowa State after only having one more year of eligibility. However, it shouldn't be viewed as a setback.
Brockington turns 23 this year, which means he's passed the usual age range, according to the NBA Draft standards. Brockington's draft prospects are still quite bleak despite his impressive season with the Cyclones. Not being included in most mock drafts.
The biggest factor that Brockington has to consider when entering the NBA draft is proving that he can become a more capable 3-point shooter.
His defensive skills and the mid-range game should also be enough to get scouts interested in him. However, if he decides to stay in the US, then a G-League contract would be his best bet.
It's a great path to the NBA for most people, but it requires a commitment to stay in the country and work hard to improve.
Despite his decision to leave Iowa State, Brockington will still be remembered by the school's fans for his contributions to the team this season.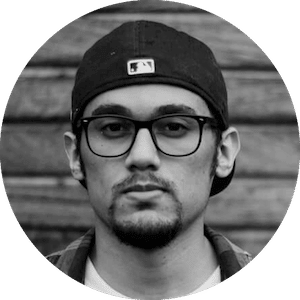 Gus Anderson
Gus Anderson is a gambling wizard. As a kid he dreamt about becoming a Tennis, Hockey and Golf professional but ended up as a gambling professional with focus on both sports & casino.