IU forward Trayce Jackson-Davis lands NBA draft combine invitation
May 7, 2022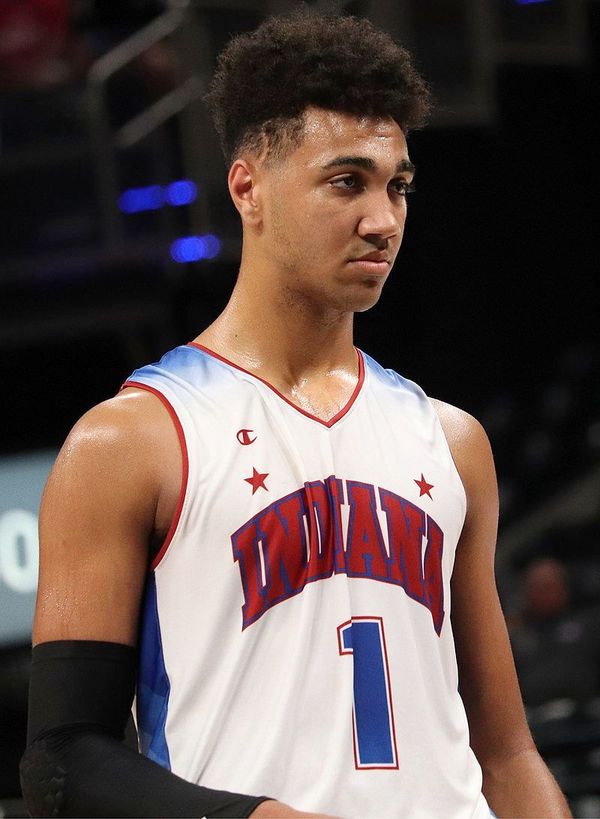 Trayce Jackson-Davis has been invited to participate in the NBA draft combine this month, according to multiple reports.
Before the NCAA's June 1 decision deadline, Jackson-Davis can return to school for the fourth season or remain in the NBA draft. Jackson-Davis will be able to test and compete in front of teams by participating in the combine.
Jackson-Davis is taking a shot at the NBA draft for the first time after declining to do so in the previous two offseasons.
The combine will take place from May 16 to 22. Approximately 60 players are invited to participate in the league's pre-draft showcase event, which takes place once a year. NBA front offices cast votes to determine which players would be invited.
During the combine, players can take part in testing, work on the court for NBA personnel, have medical evaluations, and participate in interviews with individual teams.
Jackson-Davis's career
As a Junior in Indiana, Jackson-Davis averaged 18.3 points, 8.1 rebounds, 58.9% from the field, and 67.4% from the free-throw line. Despite mid-season struggles, Jackson-Davis blossomed late in the season, earning All-Big Ten Tournament honors with 25.3 points and 8.3 rebounds in three postseason games.
Jackson-Davis has averaged 16.9 points, 8.5 rebounds, and 1.8 blocks per game over his IU career while shooting 55.8 percent from the field and 67.0 percent from the free-throw line. As a sophomore, he was named to the Sporting News, NABC, and U.S. Basketball Writers Association Third Team All-Americans.
As a sophomore, he was named to the Sporting News, NABC, and U.S. Basketball Writers Association Third Team All-Americans.
Following Alan Henderson, Jackson-Davis is only the second player in Indiana history to record more than 1,500 points, 750 rebounds, and 150 blocked shots.
NBA draft projection
The quality of Jackson-Davis' jump shot, which will be evaluated by NBA scouts and teams over the next two weeks, will be a significant factor in his draft stock.
However, in his three years at Indiana, Jackson-Davis has only attempted three three-pointers, all of which he missed and all of which came this past season under head coach Mike Woodson.
Mike Schmitz, an ESPN and DraftExpress contributor, tweeted a one-minute, 13-second video clip showcasing Jackson-Davis' improved jump-shot and three-point shooting from various positions on the court, including the corner, wing, and top of the key.
There is no mention of Jackson-Davis in CBS Sports' 2022 NBA Draft Prospect Top 60 rankings or their mock draft. Christian Koloko of Arizona, Jake LaRavia of Wake Forest, and Julian Champagnie of St. John's are notable players listed ahead of Jackson-Davis in the prospect rankings.
Similarly, ESPN sees Jackson-Davis as a potential undrafted free agent. Jackson-Davis is not among the 58 players in the first or second rounds of ESPN's latest mock draft. Koloko, Purdue forward Trevion Williams, and Memphis forward Josh Minott are all listed in the mock draft, while Jackson-Davis is left out.
A few draft estimates have Jackson-Davis going to the Toronto Raptors earlier than others, including NBADraft.net, which has him going to the Raptors at No. 33 overall and the third pick in the second round. The media has ranked Jackson-Davis as high as 35th overall for the upcoming draft.
A contributor to Bleacher Report, Jonathan Wasserman believes Jackson-Davis has the potential choice for the Detroit Pistons, and he ranks the athlete at No. 46 in the Detroit Piston's overall pick.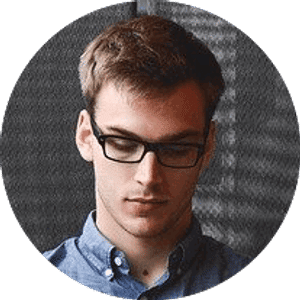 Jake Williams
Jake Williams is a sports gambling expert. He's been writing in the sports betting and DFS industry for over a decade. He specializes in MLB and NBA, along with College Basketball and College Football.