Is Formula 1 the New Dominant Sport?
October 3, 2023

Over the past few decades, sports enthusiasts and analysts have been captivated by the fluctuating dominance of various athletic activities. The athletic landscape is always in flux, from soccer's unwavering global appeal to the transient craze of newer sports. Amidst this evolving domain, one sport has been on a remarkable upward trajectory: Formula One (F1). 
But is Formula 1 on the brink of becoming the new dominant sport? With Apple showing interest and offering a whopping $2 Billion per year for the broadcaster rights there is definitely a belief that F1 is moving onto becoming a leading global sport.  
Let's look at F1 history and what the future holds for Formula 1 holds.
Recommended Sports Betting Sites for Formula 1 Betting
Gambling problem? Call 1-800-GAMBLER CO, DC, IL, IN, KY, LA, MD, MS, NJ, OH, PA, TN, VA, WV, WY
Call 877-8-HOPENY or text HOPENY (467369) (NY), Call 1-800-327-5050 (MA), 21+ to wager. Please Gamble Responsibly. Call 1-800-NEXT-STEP (AZ), 1-800-522-4700 (KS, NV), 1-800-BETS-OFF (IA), 1-800-270-7117 for confidential help (MI). 
F1 racing originates in the European Grand Prix motor racing from the 1920s and 1930s. However, the official F1 World Championship began only after World War II, in 1950. This competition started with the British Grand Prix and gradually expanded to other countries. Initially, it was a European-centric sport, where most races, teams, and drivers hailed from the continent.
Teams like Ferrari, McLaren, and Williams became household names. Renowned drivers from past eras, such as Juan Manuel Fangio, Alain Prost, Ayrton Senna, and Michael Schumacher, graced the tracks with their phenomenal skills, crafting the legacy of F1. However, while these icons immortalized their names in the sport's annals, F1's popularity was largely limited to Europe, with only a few races and broadcasters outside the continent.
The shifting tides: When did F1 begin to gain its massive traction?

The last few decades have transformed Formula One from a European-centered motorsport into a truly global phenomenon. But how and when did F1 begin to shift its gears, grabbing the world's attention?
Timeline of Key F1 Milestones:
Late 20th Century: Formula One's foundation is deeply rooted in European circuits, with a predominant focus on countries like Italy, the UK, and Germany.
Early 2000s:

Technological revolutions in broadcasting enable F1 races to reach international audiences virtually in every corner of the planet.
The advent of digital platforms and social media revolutionizes fan engagement, making F1 action readily accessible via smartphones.

Mid 2000s:

Significant investments lead to the construction of new, state-of-the-art circuits and the rejuvenation of classic tracks.
The F1 calendar expands beyond Europe, with the addition of races in Bahrain, Singapore, and Abu Dhabi, marking the sport's globalization.

Late 2000s to 2010s:

The grid sees drivers from diverse backgrounds, with stars like Lewis Hamilton (UK), Sebastian Vettel (Germany), and Daniel Ricciardo (Australia) drawing massive international fanbases.
A departure from eras of single-team dominance emerges, ushering in periods of intense competition and rivalry, epitomized by the Mercedes vs. Red Bull battles.

2014: Introduction of the hybrid era, blending traditional F1 speed with an emphasis on sustainability.
2010s to 2020s: The modern-day F1 saga is characterized by nail-biting finishes, strategic masterclasses, and heightened unpredictability. Consequently, TV ratings soar and the fanbase expands exponentially.
Today, Formula One stands not merely as a sport but as a colossal spectacle. A blend of raw speed, intricate strategy, cutting-edge technology, and sheer glamour, it captivates audiences globally. But as F1 continues on this accelerated trajectory, can it challenge the reign of sports like soccer, football, or basketball?
What Drives Formula One's Global Appeal?
Formula One's meteoric rise isn't just a result of historical legacy or technological advances in broadcasting. At its heart, F1's allure lies in its unique blend of elements that resonate with audiences of all ages, backgrounds, and regions. So, what exactly drives this universal appeal?
The thrill of speed: Why audiences are glued to their screens
At its core, Formula One is a testament to the human obsession with speed. These machines, driven by some of the most skilled athletes in the world, reach speeds of up to 230 mph (370 km/h) on certain stretches of track. And with every race, drivers push the boundaries of physics, defying gravity as they take turns at incredible velocities, making heart-stopping overtakes and barely avoiding potential crashes.
This element of speed, combined with the unpredictability of racing, ensures that viewers remain on the edge of their seats. The sheer adrenaline of seeing a driver make a last-minute overtake to win a race or the tension that builds when rain suddenly hits the track, making conditions treacherously slippery, is unmatched in most other sports. The ebb and flow of races, where fortunes can change in a split second, keeps viewers hooked from the starting light sequence to the wave of the checkered flag.
Beyond the race: How F1 is more than just about racing cars

But, while the racing is undoubtedly thrilling, Formula 1s appeal extends far beyond the track's asphalt. F1 is as much a technological arms race as an athletic competition. Each team, backed by armies of engineers, works tirelessly throughout the season and off-season to innovate and find that extra fraction of a second advantage over their rivals. This constant evolution of technology and strategy appeals to fans who love the behind-the-scenes drama and intellectual challenge that F1 presents.
Moreover, the glamour and luxury associated with F1 add another layer to its appeal. From Monaco's yacht-lined harbors to Silverstone's star-studded paddocks, F1 exudes an air of exclusivity and elegance. Celebrities, business tycoons, and even royalty are often spotted at races, adding a glitz to the high-octane action on the track.
Lastly, the stories of the drivers themselves play a massive role. Their backgrounds, rivalries, friendships, and struggles humanize the sport. From Lewis Hamilton's journey as a boy from Stevenage to the pinnacle of motorsport to the gripping rivalry between Ayrton Senna and Alain Prost, these narratives give depth and emotion to the sport, making it relatable and engaging even for those who might not be automotive aficionados.
The Players that Shape the Game
Behind every roaring engine and every tire screeching around an F1 track lies a tapestry of passionate individuals and teams. These players, both behind the scenes and in the limelight, have significantly molded the game. Their stories, legacies, and rivalries amplify the sport's intrigue, rendering Formula One not just a race of cars but a race of characters, ambition, and drama.
Teams and their impact on F1's growing popularity
In Formula One, while the drivers often steal the show, the teams lay the foundation. Historically, teams such as Ferrari, McLaren, and Williams have been stalwarts, cementing the sport's legacy and consistently pushing the envelope of automotive technology.
With its passionate Tifosi fanbase, Ferrari exemplifies the blend of tradition and ambition in F1. Their prancing horse emblem is not just a logo; it's an icon, a symbol of racing heritage. Similarly, McLaren's relentless pursuit of perfection and innovation, especially during the Ayrton Senna era, showcases how teams are central to the sport's narrative.
Recent times have seen teams like Red Bull Racing and Mercedes-AMG Petronas emerge as powerhouses, bringing fresh narratives and rivalries to the fore. With their marketing prowess, these teams have played pivotal roles in broadening F1's appeal to younger audiences and newer markets.
Beyond the track, the teams' engagement with fans through behind-the-scenes content, fan festivals, or social media interactions has played a crucial role in F1's growing global footprint. Their ability to tap into the digital age's pulse, showcasing the sport's human side, has endeared them to millions worldwide.
| | | |
| --- | --- | --- |
| Team | Driver 1 | Driver 2 |
| Mercedes-AMG Petronas | Lewis Hamilton | George Russell |
| Red Bull Racing | Max Verstappen | Sergio Perez |
| McLaren | Lando Norris | Oscar Piastri |
| Aston Martin | Fernando Alonso | Lance Stroll |
| Alpine | Pierre Gasly | Esteban Ocon |
| Ferrari | Charles Leclerc | Carlos Sainz Jr. |
| AlphaTauri | Daniel Ricciardo | Yuki Tsunoda |
| Alfa Romeo Racing | Valtteri Bottas | Zhou Guanyu |
| Haas F1 Team | Nico Hulkenberg | Kevin Magnussen |
| Williams Racing | Alexander Albon | Logan Sargeant |
Betting on Formula One: Adding More Thrills to the Race
The exhilarating world of Formula One is not just limited to the race track. For many fans, the thrill of the race extends to placing bets and predicting outcomes. Betting adds another layer of engagement, allowing spectators to feel more involved with each race's proceedings. 
Whether you're predicting who gets the pole position, making real-time wagers during the race, or betting on specific prop outcomes, F1 betting is a world filled with excitement and potential rewards. With the increased interest in the sport, the amount of F1 sports betting promos has also increased. 
Pre-race betting: Predicting winners, pole positions, and more

Before the rubber meets the road, F1 betting is already abuzz with activity. Pre-race betting is the most traditional form of motorsport wagering. Fans can place bets on a wide range of outcomes, including:
| | |
| --- | --- |
| Type of Bet | Description |
| Race Winner | Arguably the most popular bet, where you predict who will stand on the top step of the podium. |
| Pole Position | Deciding which driver will clinch the coveted first spot on the grid during the qualifying sessions. |
| Podium Finish | Betting on a driver to finish in the top three positions. |
| Fastest in Practice | Predicting which driver will set the fastest time during practice sessions. |
The key to successful pre-race betting often lies in researching and understanding each circuit, the historical performance of teams and drivers, and keeping an eye on practice sessions' outcomes.
| | |
| --- | --- |
| 🎁  Promo Offer: | Bet $10 Get $200 instantly in bonus bets |
| 🇺🇸 Available in: | NJ, MI, PA, WV (in AZ, CO, IA, IL, IN, LA, MA, MD, TN, VA, WY, OH $1500 first bet bonus applies) |
| 💰 Minimum deposit: | $10 |
| 🗓️ Days to use bet credits: | 7 days |
| ⭐ Promo Rating | 5/5 |
Live race betting: Making real-time wagers as the action unfolds
For those who thrive on the unpredictability and dynamism of live action, live race betting offers a roller-coaster of emotions. As the race progresses, odds can shift rapidly based on events like pit stops, weather changes, or unexpected crashes.
Some popular live race betting options include:
| | |
| --- | --- |
| Type of Bet | Description |
| Race Leader After Specific Laps | Predicting who leads the race at certain laps, say after 10 or 20 laps. |
| Next Driver to Pit | Betting on which driver will enter the pit lane next. |
| Overtake Bets | Wagering on one driver to overtake another during the race. |
The allure of live betting lies in its immediacy and the ability to adapt to race situations, leveraging insights and instincts to make real-time predictions.
Prop bets: The quirky, fun side of F1 betting
For those looking for some light-hearted fun and added intrigue, prop bets (or proposition bets) offer a myriad of unique betting opportunities. These bets often revolve around specific events or outcomes that might not directly relate to the race winner.
Popular prop bets include:
| | |
| --- | --- |
| Type of Bet | Description |
| First to Retire | Predicting which driver will face the unfortunate fate of retiring from the race first. |
| Safety Car Appearances | Betting on whether the safety car will make an appearance during the race. |
| Fastest Lap | Wagering on which driver will clock the fastest lap of the race. |
| Driver Match-ups | Betting on head-to-head outcomes between two specific drivers, irrespective of the overall race result. |
These quirky bets, while unpredictable, add a dimension of fun, allowing fans to engage with the sport in novel and entertaining ways. 
Formula One vs. Other Major Sports: A Comparative Analysis
As the world of sports continues to evolve and captivate audiences globally, there has been growing interest in understanding how Formula One stands in comparison to other major sports. From viewership statistics to revenue streams and the embrace of the digital era, this comparative analysis seeks to understand F1's position in the global sports landscape.
How F1's viewership and fanbase stack up
Formula One, often termed the 'pinnacle of motorsport', enjoys a dedicated global fanbase. In terms of raw numbers:
Audience Size: As of recent data, Formula One races attract over 500 million unique television viewers annually. This is significant, especially when compared to major events in other sports like the Super Bowl in American football or the FIFA World Cup finals, which, while having massive single-event viewerships, don't have the consistent multi-race appeal that F1 offers throughout its season.
Geographical Spread: F1's calendar spans every continent, save Antarctica. This global reach ensures a diverse fanbase, from the passionate Tifosi in Italy to the dedicated fans in Japan or the rapidly growing audience in the USA.
Engagement Levels: While sports like soccer and basketball might boast larger overall fanbases due to their accessibility and local league structures, F1 fans are known for their intense loyalty and engagement. This is evident from the packed grandstands in iconic circuits like Monza or Spa, irrespective of how the championship standings are poised.
The business of F1: Revenue, sponsorships, and beyond
Formula One is not just a sport; it's a mammoth business enterprise.
Revenue Streams: With multiple races every year, each Grand Prix serves as a significant revenue-generating event. From ticket sales to broadcasting rights, F1's revenue model is diversified. When compared to major leagues like the NFL or the English Premier League, F1's centralized revenue model means a more uniform distribution among the teams, which, theoretically, promotes competitive balance.
Sponsorships: The cars, often termed 'speeding billboards', are testament to F1's sponsorship appeal. Major global brands, from luxury watchmakers to tech giants, are keen to associate with the sport. This heavy influx of sponsorship money, in many ways, surpasses even what top soccer clubs or American sports franchises garner on a per-event basis.
Merchandising: Here, F1 might lag behind sports with more extensive fanbases like soccer, football or basketball. While teams like Ferrari or Mercedes have expansive merchandise lines, the sheer volume might not match that of, say, major soccer clubs.
Formula One in the age of streaming and digital presence
In the realm of digital adoption, F1 has been a late bloomer but has made significant strides in recent times.
Streaming Platforms: With the launch of F1 TV, the sport has embraced the streaming revolution, allowing fans direct access to races, archival footage, and exclusive content. While traditional sports leagues have their streaming solutions, F1's approach, given its global nature, is more expansive.
Social Media: The recent surge in F1's social media presence is noteworthy. Platforms like Twitter, Instagram, and YouTube have been used effectively to engage younger audiences, with content ranging from highlights to behind-the-scenes footage.
Virtual Engagement: The 2020 Virtual Grand Prix Series, borne out of the pandemic-induced pause, was a testament to F1's adaptability. This virtual racing series, which saw real F1 drivers competing in simulated races, brought a unique blend of e-sports and traditional sports, setting F1 apart from many other major sports in its approach to digital engagement.

The Cultural Impact of Formula One
Few sports worldwide have the unique blend of technology, glamour, speed, and international appeal as Formula One does. This intoxicating mix doesn't just make it a spectacle to watch but also has profound cultural repercussions. From influencing global fashion trends to boosting host cities' economies and cultural scenes, Formula One has consistently transcended the confines of racetracks.
F1-inspired trends in fashion, music, and entertainment
Fashion Trends: The iconic team liveries, driver suits, and car designs have often inspired global fashion. Luxury brands and streetwear alike have embraced racing aesthetics, leading to collections that feature racing stripes, team colors, and car motifs. Collaborations between F1 teams and fashion brands have become increasingly common, with Ferrari pairing up with Puma and Red Bull Racing with AlphaTauri. These collaborations blend the adrenaline of racing with high street style.
Music and F1: Over the years, many musical artists have been inspired by the world of racing. From tracks dedicated to the thrill of driving fast to events like the F1 Pirelli Hot Laps, where artists get a first-hand experience of the track, the fusion of music and F1 is palpable. Moreover, F1 race weekends often feature big musical acts, turning each race into a mini festival.
Film and Documentaries: The world of Formula One has been the backdrop for numerous films and documentaries. Movies like "Rush", which chronicled the intense rivalry between James Hunt and Niki Lauda, introduced the drama and intensity of F1 to mainstream audiences. More recently, the Netflix series "Drive to Survive" peeled back the curtains on the F1 paddock, offering unprecedented behind-the-scenes access and gaining massive global viewership.
How cities hosting F1 races benefit culturally and economically
Economic Boost: Hosting an F1 Grand Prix is like hosting a mini Olympics. The influx of international visitors, teams, and media can bring significant economic benefits to host cities. There's a marked uptick in business from hotels to restaurants and local attractions during race weekends. The economic ripples are felt in the tourism sector and local businesses involved in the race's logistical aspects.
Cultural Exposure: Hosting a Grand Prix thrusts the city into the global limelight. The international media coverage that comes with an F1 race showcases the city's culture, landmarks, and history to a global audience. This often leads to a boost in tourism long after the race.
Infrastructure Development: Preparing for an F1 race often necessitates infrastructure upgrades. Whether it's enhancing roads for street circuits or developing new public transport routes to accommodate the influx of visitors, these improvements often benefit the city in the long run.
Community Engagement: F1 races often have fringe events, from local music performances to food festivals, showcasing local culture. This provides an avenue for local talent and deepens community engagement, fostering a sense of pride and unity.

Future Predictions: Where is Formula One Headed Next?
Formula One has always been at the cutting edge of technology and innovation. It's a sport that never rests, constantly evolving and pushing the boundaries of what's possible in motorsports. As we peer into the future, certain trends and developments hint at the trajectory F1 is likely to take.
Technological advancements and their implications for the sport
Greener Technologies: As global focus shifts towards sustainability, F1 is no exception. With the introduction of hybrid engines in 2014, the sport took a significant step towards becoming more eco-friendly. The future may see F1 cars being powered by alternative fuels or even fully electric powertrains.
Aerodynamic Evolutions: F1's new regulations, set to make cars more aerodynamically efficient, promise closer racing and more overtaking. As technology progresses, we can expect even more advanced aerodynamic concepts, making races more competitive and unpredictable.
Simulations and Virtual Reality: The role of simulators in F1 has grown exponentially. With advancements in VR and AI, future drivers might be trained in hyper-realistic virtual environments, enabling teams to strategize and perfect their racecraft without even hitting the track.
How has the format of F1 races evolved over the years? 
Historically, F1 races had varying lengths and formats. Over time, the standard race distance became roughly 305 kilometers (190 miles) or a maximum of two hours. Recent discussions have introduced the idea of sprint races, shorter races that determine the grid for the main Grand Prix, adding another layer of strategy and excitement.
What are the environmental implications of F1, and how are they being addressed? 
F1, being a motorsport, does have a carbon footprint. However, the sport is making efforts to become carbon neutral. With the introduction of hybrid engines, a push towards sustainable race operations, and research into eco-friendly technologies, F1 is aiming to be at the forefront of environmental responsibility in motorsports.
Who are the major players and emerging stars in the F1 arena? 
Historical figures like Ayrton Senna, Michael Schumacher, and Alain Prost have left an indelible mark on F1. The current grid boasts of champions like Lewis Hamilton and Sebastian Vettel. However, the next generation, including Max Verstappen, Charles Leclerc, and George Russell, promises an exciting future for the sport.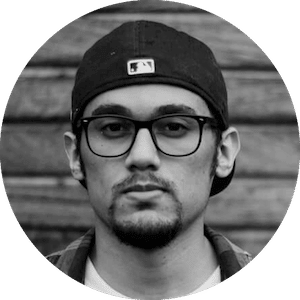 Gus Anderson
Gus Anderson is a gambling wizard. As a kid he dreamt about becoming a Tennis, Hockey and Golf professional but ended up as a gambling professional with focus on both sports & casino.