Iowa State vs. Oklahoma Betting Preview
November 18, 2021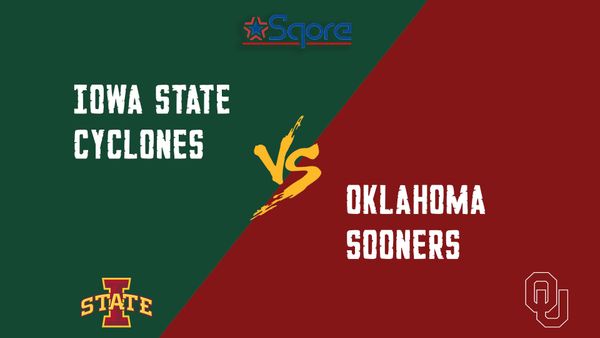 Oklahoma is looking to bounce back from its first loss of the season as it welcomes Iowa State to Norman. The Cyclones are trying to recover from their own frustrating loss last week that dropped them to 6-4 overall and out the running for a Big 12 title. The Sooners still have a chance to play for the conference championship if they can regroup quick enough and put together a full 60 minutes, which is something they have struggled to do this season. 
Iowa State vs. Oklahoma Betting Pick
The Pick: Over 59.5 Points
This game will be played at Oklahoma Memorial Stadium in Norman, Oklahoma at noon Eastern on Saturday, November 20, 2021.
Why bet the Over:
✅ Iowa State running back Breece Hall is a difficult dynamo to stop with 16 rushing touchdowns this season. He's scored two rushing touchdowns in six of his last eight games, and he scored two touchdowns in both games last season against Oklahoma. In his career, Hall is averaging 109 yards per game and 4.7 yards per carry in three games against the Sooners in addition to those four touchdown runs. 
✅ The Cyclones have been far worse on the road this season than at home, especially in Big 12 play. Three of the four conference opponents Iowa State has faced away from Ames this season have scored at least 31 points on the Cyclones while no team has scored more than 27 points against Iowa State at home. Interestingly, the Cyclones average 32.8 points per game in those four road Big 12 games and three of them have eclipsed 60 total points.
✅ The same way Iowa State struggles on the road, Oklahoma is at its best at home. The Sooners average 40 points per game this season anyway, but they tack on another field goal to average 43 points at home this year. Oklahoma has scored 52 points in each of its last two home games and five of its last six games overall have featured at least 58 total points between the two teams.
✅ Oklahoma quarterback Caleb Williams has thrown 14 touchdown passes in his last five appearances and passed for at least 200 yards in three of those games. In his two home starts, Williams has thrown 10 of those touchdown passes and is averaging nearly 350 passing yards per games. Meanwhile, the Cyclones have allowed two of their last three opponents to throw for 300 yards and three of the last four tossed three touchdown passes.
✅  The last time these two teams did not combine for at least 58 points in their regular-season matchup was in 2012 when they combined for 55. In their last eight matchups, they have exceeded 60 total points six times. 
The Pick: Over 59.5 Points
This has been a disappointing year for Iowa State, which had goals of returning to the Big 12 title game after losing a heartbreaker last season to the Sooners. Instead, the Cyclones have struggled to take care of business away from Ames with three losses in four conference road games so far this season. The shocking challenge is in the difference in the defense between home and road games. Iowa State is allowing 26.6 points per game in road games this season while limiting teams to 14.4 points per game at home. The weird part is the Cyclones also score more on the road than at home, but still hold a 4-1 record at home and a 2-3 mark in road games.
Offensively, the Cyclones rely heavily on Breece Hall, who has scored a rushing touchdown in every game this season. He's averaging more than 117 yards per game on the ground and just had a stretch of six 100-yard games in seven contests snapped last week against Texas Tech. Brock Purdy is having a mediocre season at quarterback, throwing 15 touchdowns to six interceptions and averaging 244 yards per game. Xavier Hutchinson is his favorite target with 68 catches for nearly 800 yards, followed by tight end Charlie Kolar with 41 catches and Hall with 31 receptions. 
On the other side of the ball, it's been a small disaster for the Cyclones defending the pass as two of their last three opponents have thrown for more than 320 yards and three touchdowns. Officially, Iowa State allows less than 200 passing yards per game, but three of its last four opponents have thrown three touchdown passes against the Cyclones and 12 of the 16 passing touchdowns Iowa State has allowed have come in the last five weeks. The rushing defense had been fairly solid until last week when Texas Tech ran for 207 yards on 34 carries against the Cyclones. Iowa State does have two great pass rushers in Will McDonald IV with 10 sacks and Eyioma Uwazurike with 7.5 sacks, but it isn't a defense that forces many turnovers.
Oklahoma had played with fire several times this season and it finally burnt the Sooners last week against Baylor for their first loss of the season. In particular, the Oklahoma offense was out of sync and held to a season-low 260 yards, including just 178 yards passing, the second time in three weeks Oklahoma failed to throw for 200 yards. The defense also continued its struggles stopping the run, allowing the Bears to gain nearly 300 yards on the ground last week. Now it is unlikely the Sooners can climb back into the conversation for the College Football Playoff and they have to set their eyes on closing out a Big 12 title.
Now that teams have more film on Caleb Williams, the freshman has begun to face his first real adversity as the Oklahoma starter. He was the hero in rallying the Sooners past Texas in his first major action of the season then put together a fairly complete performance against TCU. However, both Kansas and Baylor gave him some troubles and he threw two picks and no touchdowns last week against the Bears. Kennedy Brooks is giving the Sooners some balance with 10 rushing touchdowns and roughly 85 rushing yards per game, but the big story is the lack of playmaking receiver. Marvin Mims is averaging 22 yards per catch, but he has just 28 catches and four touchdowns in 10 games. Jason Haselwood leads the Sooners with 35 catches, but he's barely averaging 10 yards per catch this season.
The real issue for the Sooners, though, is the defense, which has been a mess for most of the year. Oklahoma is allowing 24.5 points per game and have those cupcake non-conference opponents to thank for only allowing 387 yards per game. The one area where the Sooners excel is forcing and recovering fumbles, having fallen on 11 of the 15 fumbles the defense has caused this season. Otherwise, five of Oklahoma's last six opponents have gained 400 yards on the Sooners and two even eclipsed 500 yards of offense on this defense.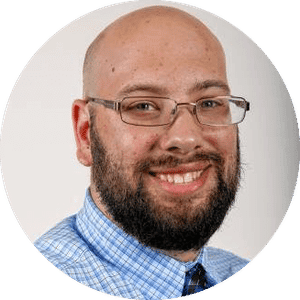 Josh Walfish
Josh Walfish is an award-winning journalist who has covered college sports for the past decade. He most-recently was chronicling the UMass Minutemen and now works as a freelancer writer and editor based out of Chicago.