Iowa State vs. Miami March Madness Betting Prediction 3/25/22
March 24, 2022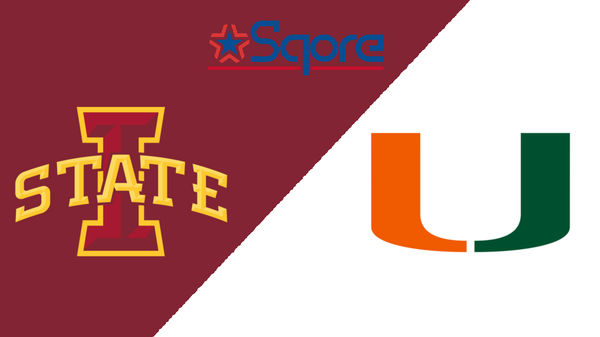 A pair of double-digit seeds face off for a spot in the Elite Eight and both teams are major surprises this season. Iowa State won just two games a year ago, but used its stout defense and timely scoring to upend LSU and Wisconsin and match their win total from last season. Not much was expected out of Miami this year as well, but the Hurricanes strung together a good season in a weakened ACC then outplayed Auburn in the second round to return to the Sweet 16.
Iowa State vs. Miami Betting Pick
The Pick: Iowa State Moneyline
This game will be played at the United Center at 9:50 p.m. Eastern on Friday, March 25, 2022.
Why bet on the Cyclones:
✅ Iowa State had a pair of players step up in the first two rounds to lift them to victory, highlighting the variety of ways it can score. Tyrese Hunter made 7 of 11 3-pointers to lead the way with 23 points against LSU in the first round. Two days later, Gabe Kalschuer scored half of Iowa State's field goals, almost all of them in the paint for 22 total points and a win over Wisconsin.
✅ Miami's scoring depth is already limited, and it doesn't help when Jordan Miller is struggling to score and rebound. The team's leading rebounder grabbed just seven rebounds in the two games, just one more than his per-game average this season. He also averaged just nine points per game despite making nearly half of his shots in the two NCAA Tournament games. 
✅ Iowa State's defense was ready to play last week in the first two rounds of the NCAA Tournament. The Cyclones held LSU and Wisconsin to 33 percent combined shooting, including just 6 of 41 from behind the arc in the first two rounds. They forced 36 turnovers across the two games and scored nearly a third of their points in the two games off those takeaways.
✅ Miami has scored less than 70 points in six of its 10 losses this season, and struggled in both games against Virginia this season. The Cavaliers are the closest to the level of defense the Hurricanes can expect from Iowa State, and Miami lost the rebounding battle badly in both games last week. The Hurricanes allowed 18 second-chance points in the two wins and scored just nine.
✅ Miami has advanced to the Sweet 16 for the fourth time in program history, but is 0-3 in previous Sweet 16 games. Iowa State is not much better in the Sweet 16, though it did advance to the Elite Eight in 2000.
The Pick: Iowa State Moneyline
After winning just two games last season, reaching the NCAA Tournament this year was a stretch goal for Iowa State at best. Once it entered the bracket, winning one game seemed doable, but advancing past the opening weekend seemed like a tall task. Yet the Cyclones made both games extremely ugly and managed to pull out victories over arguably more talented opponents to return to the Sweet 16 for the first time in six years. 
It is very hard to find one pretty aspect of this Iowa State squad, which has not scored more than 60 points in four of its last five games. The Cyclones have won 22 games this year despite averaging less than 66 points per game this season and only hitting 70 points 14 times this year. Iowa State is 13-1 when it scores 70 points, but it doesn't do it often while shooting 43 percent from the floor and 32 percent from behind the arc. The key to the Cyclones' success is the defense allows just 62.3 points per game and less than 29 percent 3-point shooting this year.
Finding individual standouts is hard on this Iowa State team that plays exceptional team defense and doesn't score a lot. Izaiah Brockington is a good place to start with 17 points and seven rebounds per game, both of which lead the team. Tyrese Hunter is averaging 11 points and five assists per game, but no one else is averaging four rebounds and just one other player is averaging more than 6.5 points per game. That third player is Gabe Kalscheur at 9.5 points per game, but he's shooting less than 24 percent from long range on a team-high 164 attempts.
Miami was a giant unknown before the season with plenty of seasoned transfers but no notion of how they would fit together. The Hurricanes showed their potential early and held on in a weakened ACC to secure their first NCAA Tournament berth in four years and a trip to the Sweet 16 for the fourth time in program history. It was an upset when Miami knocked off USC, but it wasn't as unexpected as how much it dominated against Auburn to take down the Tigers. Now Miami is looking to make history with its deepest tournament run in program history.
The Hurricanes are more of a free-flowing team and are most comfortable in open games where both teams are in the 70s and 80s. Miami averages 74 points per game and is shooting close to 48 percent from the field despite making just 34.4 percent of its 3-point attempts. The opposition is slightly worse with just under 71 points per game on 46 percent shooting, which includes 35 percent from long range. One area where teams do have an edge on the Hurricanes is on the glass with an average advantage of 4.5 rebounds per game.
All of Miami's leading players did not start their college careers in South Florida, but they have come together to power the Hurricanes. Kameron McGusty leads the team with 17.5 points per game, one of four players averaging in double figures for Miami. Isaiah Wong averages 15.5 points per game followed by Charlie Moore at a little less than 13 per contest and Jordan Miller at 10.1 per game. Moore is the best shooter at 37.7 percent from behind the arc and leads the team with 4.6 assists per game while Miller leads the team with six rebounds per game.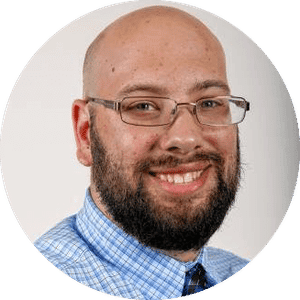 Josh Walfish
Josh Walfish is an award-winning journalist who has covered college sports for the past decade. He most-recently was chronicling the UMass Minutemen and now works as a freelancer writer and editor based out of Chicago.