Iona head coach Rick Pitino denies rumors about Maryland coaching job
March 3, 2022
Rick Pitino, the head coach of Iona University, has denied rumors that he was the leading candidate to become the head coach at Maryland. He tweeted on Thursday that he is "totally committed" to the Gaels.
The college basketball world was stunned when Mark Turgeon, the head coach of the Maryland men's basketball team, announced that he would leave the program in December.
Since Turgeon left, interim coach Danny Manning has been leading the team. However, they have struggled to win in the Big Ten, and they are currently nearly in last place. It has been speculated that the university may look for a new coach in the near future.
According to Sports Junkies at 106.7 The Fan, Maryland is heavily looking to hire Pitino to lead the team next season.
These rumors have caused Maryland fans to believe that Pitino would make a great addition to the program. He has led the Iona men's basketball team to a 24-5 record this season and is currently in the MAAC's top 10.
Pitino is best known for his time as the head coach at the University of Louisville. He was terminated due to FBI investigations regarding a corruption case within his staff members.
It is nearly impossible that Maryland could deal with the 69 years old Iona head coach since Pitino stated that he wants to stay at Iona and negotiate a lifetime contract.
Despite being considered a stepping stone for Pitino to return to a major program, Iona has turned into a very good team under his leadership. This season, they are expected to make it to the NCAA tournament.
Pitino denies rumors
Before Maryland could even consider hiring him, Pitino already ruled out the possibility the next day after 106.7 The Fan's report aired on Wednesday.
Host Jason Bishop noted that they were exactly not saying that the Hall of Famer was Maryland's guy. Still, they just referred to Pitino as Maryland's favorite candidate at the moment.
"We're not saying Rick is the guy," Bishop clarified. "We're just saying that Maryland really likes Pitino. He's their top dog."
According to Pitino, the University of Maryland is a great place to coach basketball. He mentioned that the team could be among the best in the country.
"The University of Maryland is one of the premier institutions of higher learning. Its basketball program can be among the nation's best," said the former Boston Celtics coach. "I hope they find the next great Gary Williams. I love coaching at Iona, and I'm totally committed to my players. It will not be me."
In January, Pitino stated that he plans on finishing his career at Iona. However, he did not rule out the possibility of leaving the school at some point.
"My goal is to finish my career at Iona. That doesn't mean I wouldn't entertain to be an NBA coach again," Iona's New York native head coach said. "I can't say [I won't coach at another college], because then you look like a liar if you ever do. My total motive is to stay here. I'm a New Yorker. I want to end my career in New York. I live in a place I want to live. But you never know."
Hall of Fame coach Pitino has a proven track record of success in college and the NBA. He has coached at several major programs, including Kentucky, leading the team to two national championships.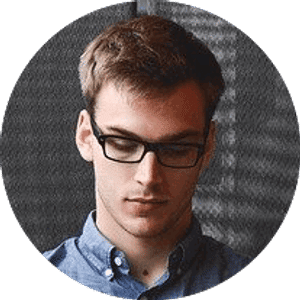 Jake Williams
Jake Williams is a sports gambling expert. He's been writing in the sports betting and DFS industry for over a decade. He specializes in MLB and NBA, along with College Basketball and College Football.