Indiana vs. Wyoming March Madness Betting Prediction 3/15/22
March 14, 2022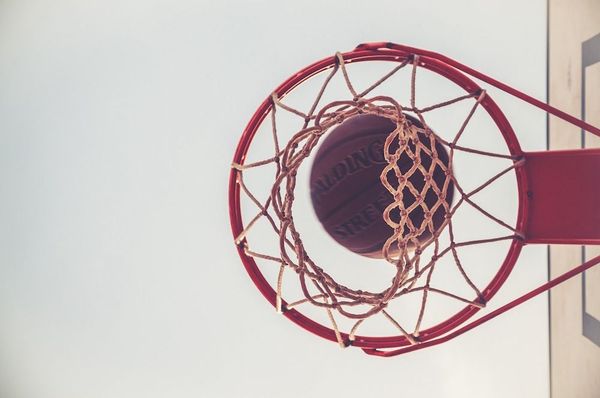 This is one of the matchups between two of the last four at-large bids awarded to the NCAA Tournament, and it should be a doozy. The Hoosiers struggled down the stretch in the Big Ten but came to life with two big wins in the conference tournament to cement their spot in the field. The Cowboys lost five of their last nine games overall to slip onto the bubble, but did enough early in the season to stay in the bracket.
Indiana vs. Wyoming Betting Pick
The Pick: Wyoming Moneyline
This game will be played at UD Arena at 9:10 p.m. Eastern on Tuesday, March 15, 2022.
Why bet on the Cowboys:
✅ Parker Stewart is Indiana's leading 3-point shooter on the season at nearly 40 percent from behind the arc with a team-high 131 attempts. However, in the past seven games, Stewart has made just five of his 25 3-point attempts and scored six points or fewer in all of those contests. Stewart is averaging just 6.4 points per game this year despite playing nearly 25 minutes per game in Big Ten play. 
✅ Hunter Maldonado ranks second on Wyoming with 18.4 points per game this season, but he leads the team with more than six assists per game. Although his scoring has fluctuated a bit in recent weeks, Maldonado's rebounding has improved and he's grabbed at least nine board four times in the last six games and he is averaging almost six rebounds per game this season.
✅ Indiana has shot 30 percent or worse from behind the arc in four of its last five games. The Hoosiers are shooting slightly better than 33 percent from 3-point range this season, but has hit a cold streak with their perimeter shooting. Indiana's opponents have shot 36 percent or better from long range in six of the Hoosiers' last seven contests.
✅ Wyoming has outrebounded its opponent 24 times in 33 games and won 20 of those contests. The Cowboys average more than three rebounds per game more than opponents, and have scored at least eight second-chance points 11 times in the last 12 games. Indiana lost the rebounding battle on average during Big Ten play, including four of the last five games of the season. 
✅ Indiana is 0-1 as a double-digit seed and the No. 12 seed is Indiana's lowest seeding ever. The Cowboys have won one game in four of their last six NCAA Tournament appearances. 
The Pick: Wyoming Moneyline
Indiana ended the regular-season about as poorly as it could have with seven losses in its last nine games. However, wins over Michigan and Illinois were enough to keep the Hoosiers in the field after a last-second loss to eventual Big Ten champion Iowa in the semifinals. Indiana's last five losses have all come by five points or fewer, or in overtime, but there are still some question marks for a team that struggled to for most of the last six weeks of the season.
The Hoosiers were held under 70 points eight times in the final 12 games of the season, winning just one of those contests. Meanwhile, the Hoosiers were 3-1 when eclipsing 70 points in that same stretch and lost only three times all year when scoring at least 70 points. The defense was able to limit five of Indiana's last seven opponents to less than 70 points, but the Hoosiers were still just 3-2 in those contests.
The crux of the issue for Indiana is the limited scoring depth on the roster this season. Only three players are averaging more than seven points per game this season, and those three scored more than 60 percent of the points for the Hoosiers in conference action. Trayce Jackson-Davis is the leader at 18.1 points and 8.2 rebounds per game this season, edging out Race Thompson's 11.5 points and 7.6 rebounds per contest. Xavier Johnson is averaging more than 12 points per game and dishing out five assists per contest and also ranks third on the team with less than four rebounds per game. 
Wyoming is back in the tournament as an at-large for the first time in 20 years, and just the second time since that 2002 run. It looked dicey for the Cowboys after going 4-5 down the stretch and losing in the semifinals of the Mountain West Tournament, yet they snuck into the field. The Cowboys did win at Washington during the non-conference portion of the season and lost by just three on a neutral court to Stanford, but it hasn't faced a Big Ten opponent since 2014.
The Cowboys averaged 73 points per game this season while shooting nearly 46 percent from the field despite making just 34 percent of 3-point attempts. They have held opponents to 41 percent shooting, notably limiting foes to just 30.5 percent 3-point shooting. Wyoming was also well-disciplined and drew more fouls than its opponents a staggering 27 times in 33 games.
Wyoming's offense runs through Graham Ike and Hunter Maldonado, a dynamic duo of interior and perimeter talent. Ike leads the team with 19.6 points and 9.6 rebounds per game while shooting 51 percent from the field. Maldonado averages more than 18 points, six assists and five rebounds per game, doing it all for the Cowboys with the ball in his hands most often. Drake Jeffries rounds out the trio of double-figures scorers with 10.5 points per game, though he also averages more than five rebounds per game. Xavier Dusell and Jeremiah Oden both also average more than seven points per game in more limited roles as starters for the Cowboys.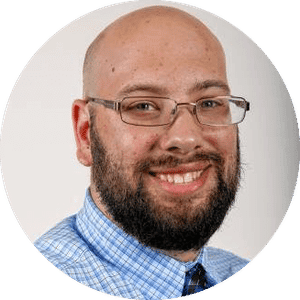 Josh Walfish
Josh Walfish is an award-winning journalist who has covered college sports for the past decade. He most-recently was chronicling the UMass Minutemen and now works as a freelancer writer and editor based out of Chicago.