Illinois vs. Purdue Betting Prediction 2/8/22I
February 7, 2022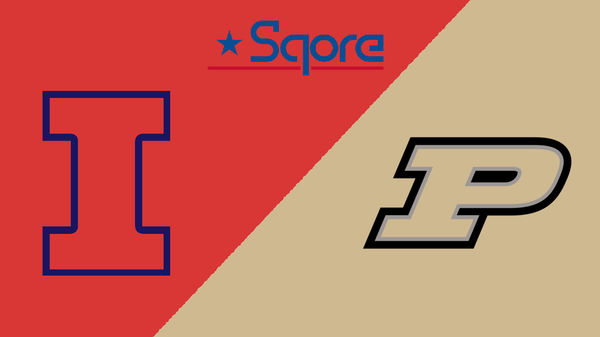 Illinois rides a four-game winning streak into Purdue against the Boilermakers, who are on a five-game winning streak of their own. These two teams met a few weeks ago in Champaign and it took two overtimes for Purdue to emerge victorious over the Fighting Illini, and now the Boilermakers are trying to tie Illinois atop the Big Ten standings. Both teams have had to battle hard in the past few weeks to stay near the top of the conference, so it should be another high-level game for both sides.
Illlinois vs. Purdue Betting Pick
The Pick: Illinois Moneyline
This game will be played at Mackey Arena at 9 p.m. Eastern on Tuesday, February 8, 2022.
Why bet on the Fighting Illini:
✅ Kofi Cockburn was limited to just 22 minutes in the first meeting with the Boilermakers before getting injured, and he scored 10 points and added five rebounds. Now fully healthy again, he is a force to be reckoned with inside with three straight games with at least eight rebounds since returning. He also scored 37 points against Wisconsin on 16 of 19 shooting, giving him confidence to be the dominant force he's been most of the season while averaging 20.5 points and 11.8 rebounds per game in conference play. 
✅ The weak link in the Purdue lineup is Isaiah Thompson, who is averaging less than four points per game and shooting less than 30 percent from the field. The guard has had some bright spots this season, but has scored two combined points in his last three games as his minutes have dwindled in recent weeks. His struggles have resulted in a tighter rotation, which highlights some of the offensive depth issues Purdue has on the roster.
✅ Illinois has put a larger emphasis on its defense the past two weeks and it has paid off in a big way during wins over Michigan State and Wisconsin especially. The Fighting Illini have allowed just 58.8 points per game over the past four games while holding teams to 36 percent shooting from the field and 21.7 percent shooting from behind the arc in those four victories. Illinois hasn't forced many turnovers in that stretch, but it has limited assists in the past four games and played excellent fundamental defense.
✅ Although Purdue has won five straight games, its defense has struggled in the past three games, allowing each opponent to shoot at least 46 percent from the field. Four straight teams have scored 70 points in regulation against the Boilermakers and their last two opponents both made more than 40 percent of their 3-point attempts. The Boilermakers have not forced more than 11 turnovers in their last seven games with just single-digit takeaways five times in that stretch.
✅ Illinois had won three straight against Purdue before losing in double overtime earlier this season. The Fighting Illini nearly pulled off the home upset without their best player, Cockburn, who dropped 22 points and grabbed 15 rebounds in his only previous game at Mackey Arena during his freshman year.
The Pick: Illinois Moneyline
A good team is more than just one player, but for Illinois, most of its success seems to derive from Kofi Cockburn simply being in the lineup. The Fighting Illini are 17-5 overall and 10-2 in the Big Ten, and each of those losses can be tied somehow to Cockburn. Illinois lost to Marquette and Maryland without him, its double-overtime setback to Purdue after Cockburn was injured and the loss to Cincinnati came in Cockburn's first game back from a season-opening suspension. And now that Cockburn is healthy again, it is easy to see the impact he's having on the Illinois defense at the moment. The Fighting Illini are allowing just 65.6 points per game in conference and Illinois has held a conference rival below 60 points in half of its Big Ten games this season. The offense hasn't been as dominant lately with some slugfests, but the Fighting Illini still have eclipsed 75 points six times in 12 league games this season.
Cockburn is a handful to deal with as he averages 20.5 points and nearly 12 rebounds per game in conference, including the 10 points and five rebounds he had before getting injured in the first meeting with Purdue. He's not really a prominent shot blocker like some of the other talented big men in the Big Ten, but Cockburn understands his strengths and is shooting better than 60 percent from the field on the season as a whole and has kept himself out of foul trouble for the most part. Trent Frazier and Alfonso Plummer are the two underrated reasons behind Illinois' success and both are averaging 14.4 points per game in conference play. Frazier is also adding more than four assists per game in Big Ten games, but it is Plummer shooting a bit better from behind the arc at north of 35 percent despite Frazier shooting better overall at 42.6 percent. Jacob Grandison rounds out the quartet averaging at least 10 points per game this season, but his production has been inconsistent and he hasn't strung together consecutive games in double figures since the middle of December.
Purdue has been one of the most consistent teams in the Big Ten this season and have managed to eke out some impressive victories this year. The Boilermakers are 4-1 against ranked opponents this year and those games have not been easy, taking down Illinois on the road in double overtime then squeaking by Ohio State at home. This is a team built on offensive depth with at least 80 points in five straight games and seven of its last eight contests. At 20-3 overall and 9-3 in the Big Ten, Purdue is playing itself into the conversation for a top seed by shooting better than 48 percent from the field in conference play, including nearly 40 percent from behind the arc. The fact opponents are making 45 percent of their shots is almost irrelevant because Purdue has had such a massive advantage on the glass. The Boilermakers have lost the rebounding battle just once this season and it has tied once, but otherwise has outrebounded their opponent in every other game. On 14 occasions, Purdue has outrebounded the other team by at least 10 boards and its closest victory is a four-rebound margin. 
Zach Edey and Trevion Williams take care of the rebounding for the Boilermakers, combining for nearly 16 rebounds per game in 40 combined minutes. Both are also averaging at least 12 points per game, adding offensive firepower to their prowess on the backboards. Edey is the second-leading scorer at 15 points per game and is shooting 68.5 percent from the floor and better than 60 percent from the free-throw line. Williams averages 12.4 points per game but also ranks second on the team with 24 steals. The leader in points and steals is Jaden Ivey, who averages more than 17 points per game and has 25 steals this year. Ivey is shooting better than 41 percent from behind the arc, just slightly behind the pace set by Sasha Stefanovic, who shoots nearly 42 percent from 3-point range and is averaging 12.1 points per game. Ivey also averages more than three assists per game, one of three Boilermakers with at least three assists per game with Williams and Stefanovic, who leads the team with 3.2 assists per game in conference.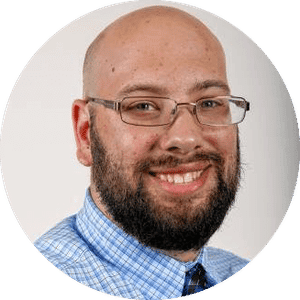 Josh Walfish
Josh Walfish is an award-winning journalist who has covered college sports for the past decade. He most-recently was chronicling the UMass Minutemen and now works as a freelancer writer and editor based out of Chicago.