Illinois secures Big Ten first place after 73-66 victory over Northwestern
February 14, 2022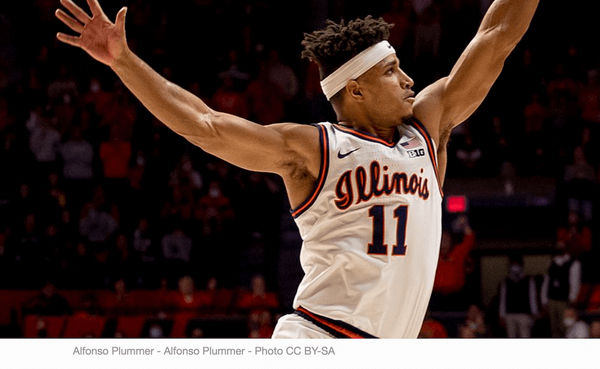 Illinois held off a late charge from Northwestern for a 73-66 victory on Sunday. The game was close throughout, with the Wildcats cutting the lead to one point with 6:16 left.
The 7-foot center Kofi Cockburn scored six straight points during a key stretch for the Illini, who led by five points with 4:19 to play. He finished the game with 19 points and 15 rebounds, collecting another double-double.
After recording his 41st career double-double, Cockburn said he learned how to focus on the ball and not rush it after committing a career-high six turnovers.
"I had a career-high (six) turnovers today," said the center. "It's about focusing, trying to slow the game down and not rushing stuff, being strong with the ball. I got frustrated, and I'm sure these guys did, too. We're going to grow from that."
The win kept the Illini in sole possession of the Big Ten lead. They have a half-game lead over rival Purdue and a one-game lead over Wisconsin following its three losses.
Northwestern coach Chris Collins said that Cockburn, who had a 19-points game, is the toughest player he has faced in the country at the moment. "(Cockburn) is just such a tough guy to play against," Collins said. "There's no one like him in the country with that force, with that size. It just puts a lot of pressure on you in a lot of ways."
Other Illini's contributors
After shooting better than 50 percent from beyond the arc, the Illini led by 17 points in the first half. Guard Alfonso Plummer racked 19 points. Fifteen of them are from beyond the arc. He shot five out of 11 three-pointers against Northwestern.
Moreover, freshman RJ Melendez had a career-high-scoring game with 14 points and six rebounds. Following a couple of practices, the freshman guard said his improved defensive style has developed as he worked with the team's veterans.
"My style of play has grown a lot," he said. "Just being with the vets every time in practice, going at them, guarding them because I know it's going to make me better. Getting all the knowledge I can, getting the little stuff that they have learned for the past five years, four years, like Trent, has been amazing. I've grown a lot as a player mentally and physically with Fletch (Adam Fletcher) in the weight room."
With the emergence of the 6-foot-7 freshman guard, Illinois now has a legitimate option off the bench. After the game, Illini head coach Brad Underwood acknowledged Melendez's versatility and hard work. "It's nice to have guys who have that ability to go do that," Underwood said. "A lot of guys can get beat but they can't recover. RJ has those gifts."
Melendez has been a dominant figure in practice during his time with the team. "He'd been practicing really good. He'd been giving our guys problems in practice. Most of the time he runs on the scout team and he's the other guys' best wing player and he's giving us problems," the 58-year-old coach described Melendez's hard work in practice.
Betting on NCAAB
Basketball is one of the most fun sports to bet on. Non-stop action calls for lots of betting opportunities. You can bet on all the standard bets plus a lot of prop bets and other cool in-play action bets. DraftKings sportsbook is our favorite sportsbook for NCAAB betting.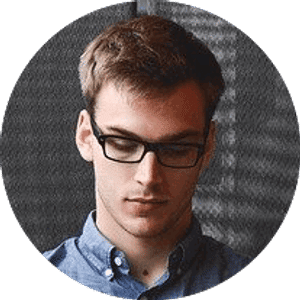 Jake Williams
Jake Williams is a sports gambling expert. He's been writing in the sports betting and DFS industry for over a decade. He specializes in MLB and NBA, along with College Basketball and College Football.