Hurricanes defeat Bruins, claim tiebreaker to lead game series 3-2
May 11, 2022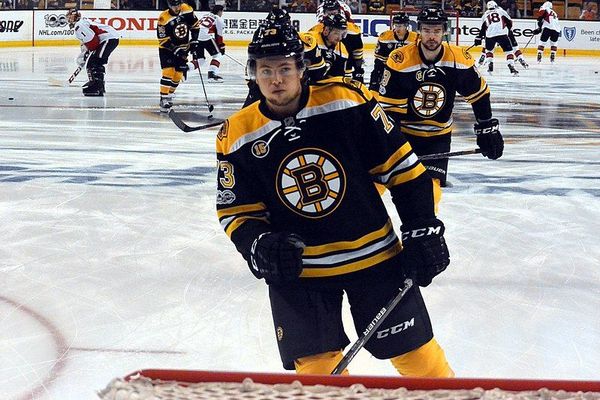 The Carolina Hurricanes are now leading 3-2 in their game series against the Boston Bruins after defeating them in Game 5 on Tuesday at PNC Arena 5-1.
Ahead of the game, Boston was joined by star defenseman Charlie McAvoy, who had been shrouded with strict COVID-19 protocols, Bruins boss Bruce Cassidy also revealed after a morning skate that defenseman Hampus Lindholm could also have missed the game due to his upper-body injury.
McAvoy eventually managed to join the fight with team captain Patrice Bergeron and co.
Hurricanes claim tiebreaker
Carolina dominated the game from the start. The team took on a 2-0 lead in the first period and extended it with an additional goal in the second. The Bruins caught up with a single goal in the third period, only to have the Hurricanes add another two.
That being said, Boston showed a great offensive play. The only problem for Cassidy and his men was that the hosting team's defensive line was difficult to get around. The Hurricanes goaltender made 34 total saves alongside a saves percentage of .971.
"That's what goaltending does," Hurricanes head coach Rod Brind'Amour said. "That team is going to generate opportunities and certainly did, and (Raanta) was good."
On the front line, right-winger Seth Jarvis had two goals and a team-high of eight shots on goal efforts. Accompanying him was defenseman Jaccob Slavin, who made a goal opener for the club at 6:11 in the first period.
A little over six minutes, fellow defenseman Tony DeAngelo made his goal after a one-timed pass from Finnish professional right-winger Teuvo Teräväinen.
"He's so fiery, so competitive, that everyone knew he was going to be coming out hot," Jarvis said of DeAngelo. "To have a game like he did was huge for us."
Teräväinen had double threes on assists and shots on goal. At 15:52, Jarvis scored a slightly lucky goal for Carolina. The player fell to the twice but still managed a rebound off to Boston forward Jake DeBrusk's right skate. Jarvis would add another one to extend the lead to 4-0 with a power-play early in the third period.
"You love seeing that from a young kid that comes in and earns his way in the League and earns his way up the chart in every aspect of the game," Brind'Amour said of Jarvis. "I can't say enough good things about him."
In a desperate measure to close up the huge gap, the Bruins came in to clinch a goal via defenseman Connor Clifton at 10:09 after he received a pass from centerman Erik Haula in the neutral zone.
"Not enough up and down the lineup," Cassidy added. "We're going to need a little bit more, whether it's working hard to keep the puck out of the net, blocking shots, finishing checks so guys can't join the rush. We need to get some guys going."
The Hurricanes, through centerman Vincent Trocheck, scored one for a final 5-1 run at 16:20 as the cherry on top.
"When we're on our game 5-on-5, we're very confident we're going to come out on top," DeAngelo said. "We were above the puck so much tonight. That's the way you've got to do it. (It was) all four lines, all six defensemen, and 'Rants' was fantastic too."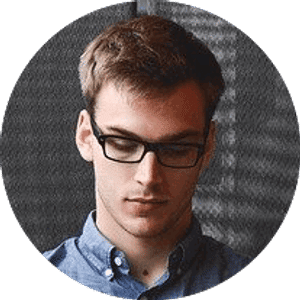 Jake Williams
Jake Williams is a sports gambling expert. He's been writing in the sports betting and DFS industry for over a decade. He specializes in MLB and NBA, along with College Basketball and College Football.