Houston vs. Villanova March Madness Betting Prediction 3/26/22
March 25, 2022
For a second straight season, Houston is back in the Elite Eight and is trying to advance to consecutive Final Fours for the first time since the Cougars went to three straight between 1982-1984. In their way is the dynasty that is Villanova, which has continued to systematically take down opponents the same way it has done for much of the last decade with Jay Wright at the helm. This is going to be an intense defensive battle between two teams that aren't afraid to win in ugly manners. 
Houston vs. Villanova Betting Pick
This game will be played at the AT&T Center at 6 p.m. Eastern on Saturday, March 26, 2022.
Why bet on the Cougars:
✅ Jamal Shead is not known for his scoring as the team's fifth-leading scorer at just 9.4 points per game during the regular season. Yet after dropping 21 on Arizona in the Sweet 16, he's scored in double figures in five of Houston's six postseason games. In just the three NCAA Tournament contests, Shead is averaging 17 points and 5.3 assists per game, but he's had at least six assists in five of his six postseason games this year.
✅ Collin Gillespie has been slightly off his game during the postseason, not that his production has noticeably slipped. Gillespie is averaging only 13.7 points per game in six postseason games and he's shooting just 37.7 percent from the field. That might not seem like poor statistics, but Gillespie leads the Wildcats with 16 points per game on 43.5 percent shooting. 
✅ Houston has limited its three NCAA Tournament opponents to just 38 percent shooting and 27.3 percent shooting from long range. None have scored more than 68 points, meaning 10 of the Cougars' last 11 opponents overall have scored less than 70 points. The Cougars have also forced more than 14 turnovers per game in the NCAA Tournament and have scored 62 total points off turnovers in those three games, with at least 18 in each game.
✅ Villanova's offense has struggled to put together a complete performance in the postseason, failing to eclipse 71 points in five of six games. The Wildcats have shot less than 35 percent from behind the arc in five of six games and shot worse than 43 percent overall four times in six games. Villanova has also lost the rebounding battle in four of six games, the lone common outlier being the opening round of the NCAA Tournament against Delaware.
✅ Villanova is a perfect 7-0 in NCAA Tournament games that counted in the state of Texas, but Houston is 4-0 in Elite Eight games all time. These two teams have split two previous meetings in the NCAA Tournament, one of which was a Houston win in the 1983 Elite Eight.  
If there was any doubt about this Houston team, it silenced the critics with that powerful performance over Arizona. It was one thing for the Cougars to stamp out UAB and Illinois, it was another to dominate Arizona the way they did Thursday. Last year, Houston was fortunate enough to face four double-digit seeds en route to the Final Four. That left open the question of if the Cougars deserved to be there. This year's team is leaving no doubt that it deserves to be in the discussion as championship favorites as it is peaking at exactly the right time.
The Cougars lost their last game of the regular season at Memphis, so four of their five losses this season have come to NCAA Tournament teams. Since that defeat, though, Houston has been on a tear with six straight double-digit victories, the closest being the 12-point win over Arizona on Thursday. The Cougars kept four of those six foes to 60 points or fewer in that span as its offense has scored in the 60s twice, 70s twice and 80s twice. On the season, Houston averages nearly 76 points per game and shoots 47 percent from the field, but it's always been about the defense. That unit is holding teams to less than 37 percent shooting after limiting the Wildcats to 33.3 percent in the Sweet 16.
Houston doesn't have a true dominant scorer, but it has seen several players step up during the NCAA Tournament. Kyler Edwards is averaging nearly 20 points per game in three NCAA Tournament games while shooting better than 50 percent from behind the arc. Jamal Shead is averaging 17 points per game in this tournament, including 21 against Arizona in the Sweet 16, and is also dishing out more than five assists per game as well. After those two, the Cougars have had a rotating cast as secondary scorers with Taze Moore scoring 21 against Illinois and Josh Carlton entering into double figures in two of the three tournament games.
The later rounds of the tournament are when Villanova really becomes a dangerous team. The Wildcats have won their last three Elite Eight games, and the past two times they got to the Elite Eight, they went on to win the whole tournament. Not enough attention is paid to what Jay Wright has built at Villanova because they aren't the flashiest team in the country, and they rarely have the superstars that steal the headlines. Yet year after year, the Wildcats are seemingly in this position late in March.
What Villanova continues to do so well is make its opponents uncomfortable and dictate the tempo of the game. There was very little that was pretty about the Wildcats' win over Michigan, but they forced the Wolverines to earn everything. After limiting Michigan to 34.4 percent shooting, Villanova has now kept three of its last five opponents under 40 percent shooting, lowering the season average to below 41 percent shooting, including 30 percent from long range. The offense hasn't been dominant the last two games, but the Wildcats are shooting 43.7 percent on the season, including 36 percent from behind the arc.
The Wildcats are led by Collin Gillespie, who is just a nuisance for so many of Villanova's opponents. He's averaging 16 points per game and shooting better than 41 percent from 3-point range, but he always seems to be the one hitting the big shots for Villanova. Yet he hasn't had to be at his best in this tournament so far with his teammates stepping up around him on the offensive end. Jermaine Samuels is averaging 17 points per game in the NCAA Tournament after dropping a team-best 22 points on Michigan. Justin Moore scored 15 against the Wolverines, roughly what he is averaging in this NCAA Tournament as well.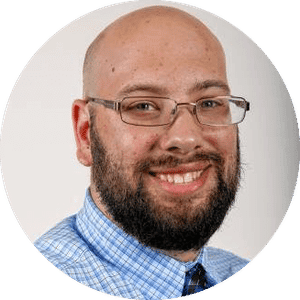 Josh Walfish
Josh Walfish is an award-winning journalist who has covered college sports for the past decade. He most-recently was chronicling the UMass Minutemen and now works as a freelancer writer and editor based out of Chicago.