Houston vs. Arizona March Madness Betting Prediction 3/24/22
March 23, 2022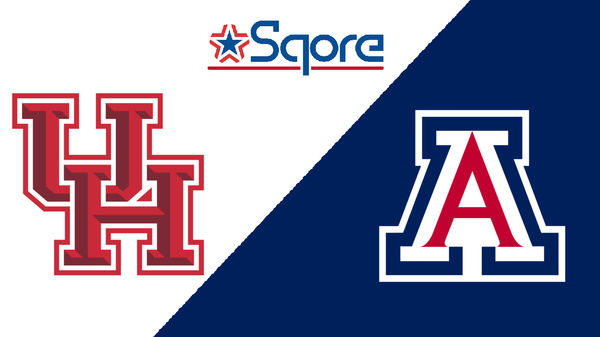 There was no doubt Houston was the better team against both UAB and Illinois, but this is a different type of matchup against Arizona. The Wildcats dealt with some injuries that hampered them in the first two rounds, but they survived and should be closer to full strength for this Sweet 16 battle. This is going to be Houston's biggest test since December while Arizona has conquered every test thrown at it thus far. 
Houston vs. Arizona Betting Pick
This game will be played at the AT&T Center at 9:50 p.m. Eastern on Thursday, March 24, 2022.
Why bet on the Wildcats:
✅ Fabian White Jr. shot just 31.6 percent from the field in the first two NCAA Tournament games, barely averaging 10 points per game. He was just 2 of 9 from long range as well in those two victories, including 1 of 5 in the win over Illinois when he scored six points in 27 minutes on the floor.
✅ Christian Koloko has raised his level of play since the injury to Kerr Kriisa. He scored 24 points and dished out a then-season high four assists in the game Kriisa was injured, and now he has recorded double-digit rebounds in each of his last three games. He set a season-high with six assists against Wright State then set a career-high with 28 points against TCU.
✅ After making 9 of 15 3-pointers in the first half against UAB, Houston shot just 7 of 28 from long range in the next three halves of the NCAA Tournament. The Cougars shot just 34 percent from behind the arc this season, and that reliance on the paint might not work against a team averaging nearly six blocks per game, eighth most in the country.
✅ Arizona has held four of its last six opponents and five of its last eight foes under 40 percent shooting. The Wildcats held the Pac-12 to less than 40 percent shooting this season and only seven of 36 teams shot better than 44 percent against them this year.
✅ Arizona is 2-0 all-time in NCAA Tournament games played in San Antonio after winning the 2001 Midwest Regional there. The Wildcats are also 3-0 against No. 5 seeds and 3-0 on March 24.
Before beating Illinois in the last round, you had to go back to the 1984 national finalists to find the last time Houston beat a single-digit seed. Last year's Cougars were extremely talented and had a great chance at advancing to the Final Four, but they played four double-digit seeds to get there. This year's team isn't as dominant, but it has been competitive with some high level teams this season and was the best team on the court in both tournament games so far.
The Cougars look extremely formidable on paper and four of their five losses this season did come to NCAA Tournament teams. Houston averages nearly 76 points per game and is shooting 47 percent from the field despite making just 34 percent of its 3-pointers. Its defense has been stout, holding teams to 37.5 percent shooting, including less than 29 percent from behind the arc, and just 59 points per game. It also holds an edge on the glass of more than seven rebounds per game over opponents.
Houston doesn't have a true dominant scorer, though Kyler Edwards played the role in the first two rounds. Edwards is averaging just 14 points per game, but he averaged 20 in the two wins last week. Josh Carlton was the team's leading scorer in the AAC Tournament, but he averaged just 9.5 points per game last week, below his 12 points per game average. Fabian White Jr. is averaging 13 points per game and Taze Moore is adding 10.5 points per game, but the real strength is on the glass. Carlton leads the team with 6.3 rebounds per game, but Edwards averages six boards per contest, White is at 5.8 per contest and Moore isn't too far behind at 4.8 per game.  
It's been a relatively disappointing last three trips to the NCAA Tournament for Arizona with a pair of first-round defeats and a Sweet 16 setback. Yet the Wildcats are back on the top line for the first time since the 2014 team that went out in the Elite Eight and was followed by an Elite Eight setback in 2015. Still, this year's Wildcats are trying to win the Pac-12's first national title since Arizona won the 1997 crown, which would also mean Arizona advances back to the Final Four for the first time in more than two decades.
Arizona is certainly equipped to attain those goals as a top-five team almost the entire season and looking so dominant in conference play. The margin has tightened a bit in postseason action, but Arizona has topped 80 points in 13 of its last 15 games, including the past eight straight. The Wildcats are shooting almost 50 percent from the field on the season, including 35 percent from long range, while holding teams to just 38.5 percent shooting. Arizona also holds an eight rebounds per game advantage over opponents with its size being the main strength of the team.
It is hard to single out a superstar for the Wildcats, though Bennedict Mathurin would fit the bill on most teams. The 6-foot-6 guard leads the Wildcats with nearly 18 points per game on 37 percent 3-point shooting, but also adds almost six rebounds per game. Azuloas Tubelis has had some struggles recently, but he still averages 14 points and 6.3 rebounds per game. Christian Koloko is surging at the right time and averaging 12.7 points and a team-best 7.4 rebounds per game in addition to leading the way with almost three blocks per game. Kerr Kriisa is working his way back from an ankle injury, but when healthy he is an efficient scorer at 10 points per game as well as an incredible distributor.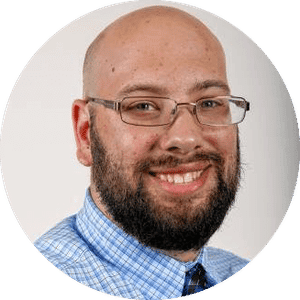 Josh Walfish
Josh Walfish is an award-winning journalist who has covered college sports for the past decade. He most-recently was chronicling the UMass Minutemen and now works as a freelancer writer and editor based out of Chicago.