Harper's late 3-pointer leads Rutgers to 66-63 victory over Indiana
March 3, 2022
Both the Indiana Hoosiers and the Rutgers Scarlet Knights needed to win to improve their chances of making the NCAA Tournament. Ron Harper Jr. ensured that the Scarlet Knights capitalized the opportunity by hitting a game-winning three-pointer with 2.1 seconds remaining.
When both teams went against each other at Assembly Hall on Wednesday night, the game became another high-pressure one for both teams.
Harper's late three-pointer secured a 66-63 victory for the Scarlet Knights. In a postgame interview, the senior wing said that his three-point shot, which came after the referees gave him a clear path, felt good to him. He was able to feel good after seeing the ball go up.
"Once it left my hand, it felt really good," the 21 years old guard said. "That was probably the best three I took all night. I felt like I was in rhythm, I got good rotation on the ball and it was right on line. I kind of just saw it go up and I was like, 'It's good.'"
Harper was extremely efficient during the game, scoring 19 points on 7-of-12 shooting. He also added four assists and a couple of steals. Aside from his three-point shot, he also grabbed six rebounds for Rutgers.
Head coach Steve Pikiell of the Scarlet Knights praised Harper for his performance. He noted that the guard has gotten better each year and can make big plays for his team.
"He's just gotten better his whole career and wants to take those shots. Felt really comfortable, I had a timeout I could've used but I felt good. He liked the matchup, too. ... He's made a lot of great plays for us in his career," Pikiell said.
Adding Harper's 19 points, guard Geo Baker and center Clifford Omoruyi chipped in 13 points for the Scarlet Knights.
Big Ten rivalry
Despite the rough play, the Scarlet Knights were able to pull out a victory over its Big Ten rival due to their late-game play. Some of the incidents during the game included an ejection of Paul Mulcahy with 19 seconds remaining.
During his postgame interview, Pikiell noted that he did not get a good vantage point of the incident, and he believed his team handled the situation well.
"It's just that time of the game. A lot of emotion. I'll have to see it on film, it was directly down the bench from me. I didn't get a great vantage point of it," the 54 years old coach said. "They said, 'Can't act that way.' But Paul's been great, he's been great all year. He knows. But we stepped up in light of that and made some big plays down the stretch."
Both the Scarlet Knights and the Hoosiers have had a rough season. However, they have still managed to pull off some surprising victories.
Head coach Mike Woodson led the Hoosiers to 18-11 overall and 9-10 in conference play. They recently bounced back from five losing games with two victories. Meanwhile, the Scarlet Knights, 17-12 overall and 11-8 in Big Ten headed to Wednesday night following its three-game losing streak.
The game on Wednesday gave the Scarlet Knights their seventh victory over Indiana and placed the team at the sixth position in Big Ten.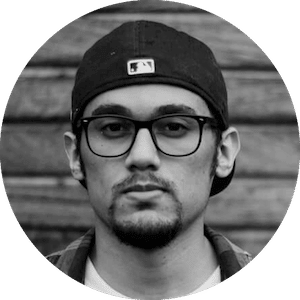 Gus Anderson
Gus Anderson is a gambling wizard. As a kid he dreamt about becoming a Tennis, Hockey and Golf professional but ended up as a gambling professional with focus on both sports & casino.