Grizzlies' Ja Morant claims he could have 'cooked' Michael Jordan in his prime
July 11, 2022
Memphis Grizzlies point guard Ja Morant claimed he could defeat any NBA player from the past or present, including Michael Jordan.
Morant told Bleacher Report's Taylor Rooks that he would have "cooked" the NBA legend in a one-on-one match. He said the greatest player of all time would have had no chance against him even in his prime.
"[He's] the reason a lot of people want to play the game of basketball," Morant said.
"To even be there with him is something I didn't see myself doing as a kid. But having the opportunity to be there and talk to him, introduce myself, just have that conversation with him. I don't know what I would've said. I wish I would've played in his generation. Just how he go about the game, just that mindset he had. I would've liked to play against him."
Jordan is widely regarded as the greatest basketball player of all time. Having won the regular-season MVP award five times, Jordan is a ten-time scoring champion, six-time Finals MVP, and a Defensive Player of the Year.
The six-foot-six Jordan had a three-inch height advantage over Morant. He made a living playing one-on-one during his career.
'I would've cooked him too,' Morant says
Morant insisted that no player in the NBA could defeat him one-on-one. It did not apply only to his contemporaries. The Grizzlies point guard said he wished he could have played during Jordan's reign to put his skills to the test against one of the greatest players, saying he would have taken down MJ during his prime.
"I would've cooked him, too," Morant said. "Nobody got more confidence than [me]. I'm never gonna go and say nobody gonna beat me one-on-one or anything. I don't care what it is."
While Morant's confidence is commendable, he has a long way to go before comparing himself to Jordan.
Last season, Morant averaged 27.4 points, 5.7 rebounds, 6.7 assists, and 1.16 steals in 33.1 minutes in 57 games. During the regular season, he led the Grizzlies to the second-best record in the NBA, going 56-26, tying the single-season team record, and winning the Southwest Division for the first time.
Following his third NBA season, the 22-year-old was named to the 2021-22 All-NBA Second Team and received the 2021-22 NBA Most Improved Player award. Earlier, he was picked by fans as a starter for the 2022 NBA All-Star Game. He and Marc Gasol are the only players in the team's history to have received at least All-NBA Second Team accolades.
In comparison, Jordan averaged 37.1 points, 8.0 rebounds, 8.0 assists, and 3.2 steals per game in his best season. He was selected to play in the All-NBA First Team and All-NBA Teams ten times and eleven times, respectively. That being said, Moran's current performance shows that he has the potential to get to the same level as Jordan.
Morant and the Grizzlies have agreed to a five-year rookie maximum agreement, the organization announced on July 6. The deal is said to be worth $193 million over five years, according to ESPN's Adrian Wojnarowski on July 1.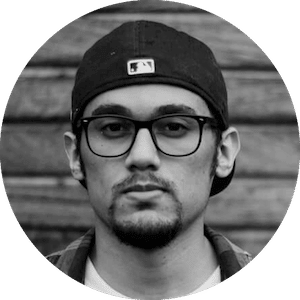 Gus Anderson
Gus Anderson is a gambling wizard. As a kid he dreamt about becoming a Tennis, Hockey and Golf professional but ended up as a gambling professional with focus on both sports & casino.