Grayson Allen leads Bucks to 119-95 over Bulls
April 25, 2022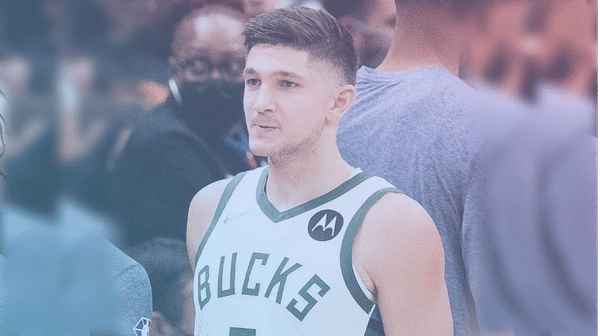 Milwaukee Bucks star forward Grayson Allen led the franchise to claim their 3-1 series lead over the Chicago Bulls on Sunday at United Center by defeating them 119-95.
Visiting the Bulls' home turf for Allen as the hosting fans gave him one of the most unwelcome greetings since 26-year-old decked Chicago veteran guard Alex Caruso committed a "flagrant foul" earlier this year.
For Allen and Milwaukee, it translated to a series of boos.
"They have so much fun," Allen said, adding that his teammates were cool with the hosting fans' boos. "I think it's funny. I think it's honestly hilarious. They've kind of turned it into a fun thing. It makes hearing it out there during the game a lot easier, too, because they think it's so funny."
Allen leads Milwaukee to victory
The Bucks were forced to play in the absence of forward Khris Middleton following his MCL sprain injury in his left knee during Game 2 against the Bulls. Middleton's injury, which could render him unable to play for the rest of the series, has added burdens to the team.
With Middleton being on the sideline, Milwaukee's forward lineup depended mostly on trio forward Giannis Antetokounmpo, Bobby Portis, and Allen himself. Other than the trio, guard Jrue Holiday will have to step up off the bench if they want to defend their title.
Regardless of the injury situation, Milwaukee was dominant from early on, leading in front of Chicago from the first quarter all the way to the fourth. It was thanks to Milwaukee high-achiever Giannis Antetokounmpo, who made his team-high 32 points, seven assists, and 17 rebounds.
Behind the 27-year-old was Allen, racking up his season-best 27 points alongside two rebounds. He also managed a six out of seven in deep range on Sunday. Adding to that performance, during Game 3, the franchise's No. 7 also made a whopping five triples out of only seven tries.
Bucks head coach Mike Budenholzer sang praised the 2015 NCAA Champion, who had made mostly three-pointers over these past weeks.
"He's played well here in Chicago," Budenholzer said. "I think some of it's his best basketball. I think it's just the competitor in him, the fight in him. It's always there, but maybe it's a little heightened when we're here."
This made Allen the only Milwaukee professional to ever have two consecutive five triples in postseason games.
Milwaukee's fortune with Allen stays for the long run this playoff. The player outperformed Chicago in making points throughout the previous two games and was undoubtedly a valuable centerpiece behind the Bucks' offense.
Chicago relies on DeRozan, LaVine, Caruso sets zeros
Chicago's frontline in Game 4 was led by guard Zach LaVine, who made team-high 24 points, and forward DeRozan trailed behind with 23 points. Meanwhile, Caruso had zero points and double four on assists and rebounds.
"There were times where we gave really, really good effort and they still scored," Bulls head coach Billy Donovan said.
"I think there were times we moved the ball and generated pretty good looks for each other and the ball didn't go in the basket. That, I think, gets deflating. And you could kind of sense that a little bit."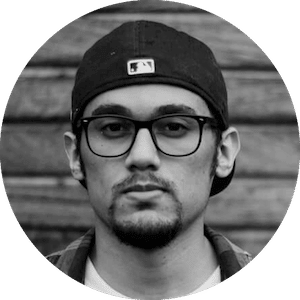 Gus Anderson
Gus Anderson is a gambling wizard. As a kid he dreamt about becoming a Tennis, Hockey and Golf professional but ended up as a gambling professional with focus on both sports & casino.