Gonzaga vs. Saint Mary's Betting Prediction 3/8/22
March 8, 2022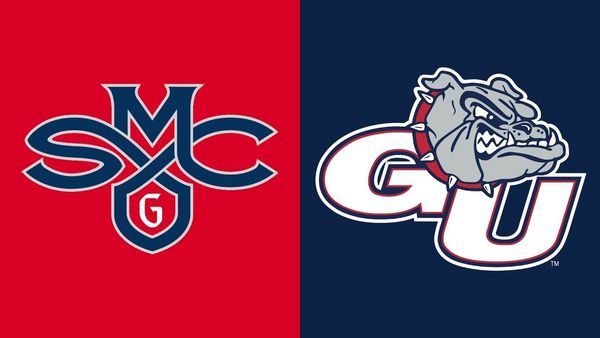 For the 25th straight year, Gonzaga is playing in the final of the West Coast Conference Tournament, and for the 12th time, its opponent is Saint Mary's. The Zags are 8-3 in their 11 previous title bouts with the Gaels, but they are 15-3 against Saint Mary's in the conference tournament overall in those 25 years. More often than not, these two teams meet some time in Las Vegas, and it's always better when it's a final.
Gonzaga vs. Saint Mary's Betting Pick
The Pick: Saint Mary's +13
Strong presence in US
Wide range of betting options
Generous bonus offers
UP TO $1,000
This game will be played at Orleans Arena at 9 p.m. Eastern on Tuesday, March 8, 2022.
Why bet on the Gaels:
✅ Chet Holmgren has been sensational this year, but he's had his offensive struggles against Saint Mary's in the first two matchups. He's scored just 17 combined points in the two matchups while making less than half of his shots, surprising for a player shooting 62 percent on the season. He was 3 of 7 for just six points two weeks ago when they last met, a Saint Mary's victory.
✅ Tommy Kuhse has played like an experienced leader all season, and he led the Gaels in scoring in both games with Gonzaga this season. The guard averaged 15 points, 5.5 assists and 5.5 rebounds per game in the two meetings with the Bulldogs, helping the Gaels spring the upset two weeks ago at home against the top-ranked team in the country.
✅ Gonzaga has made at least five 3-pointers in all but seven of its games this season. Yet four of those occurrences came in the past month, including consecutive games where the Bulldogs have made five 3-pointers or fewer. In the last five games, Gonzaga has made more than 34 percent of its 3-pointers just once.
✅ The Saint Mary's defense has stifled the Gonzaga offense in both games this season by limiting possessions. The Gaels are responsible for two of the Zags' four lowest-scoring games of the season, and were the only team this year to keep Gonzaga under 40 percent shooting when Saint Mary's did so two weeks ago in their upset win at home.
✅ This is the 12th time in the past 25 years that Saint Mary's and Gonzaga have squared off for the WCC Tournament title. The Gaels are 3-8 in those first 11 encounters, taking down the Bulldogs in 2010, 2012 and 2019.
The Pick: Saint Mary's +13
Strong presence in US
Wide range of betting options
Generous bonus offers
UP TO $1,000
Gonzaga has turned into an unstoppable force as a program, constantly dominating both inside and outside of the West Coast Conference. It has especially been a force in the WCC, though, with 25 straight appearances in the conference tournament final with 17 titles in that stretch. The Zags have also been the top seed nine of the past 10 years and 21 times during this 25-year streak. 
This season, the Bulldogs have been one of the most dominant offenses in the country, averaging 88 points per game while shooting 52.6 percent from the field and 37.5 percent from long range. Gonzaga has scored at least 90 points 11 times and been held to less than 80 just five times. The Bulldogs also play pretty stout defense by allowing just 65 points per game on 37.6 percent overall shooting with 11 teams failing to reach 60 points against Gonzaga. 
The obvious reason for their success is the incredible coaching from Mark Few, but the coach also recruits some high-level players to the tiny school. Drew Timme is one of the best players in the nation and averages nearly 18 points and 6.4 rebounds per game this season for the Zags. Then there is freshman Chet Holmgren who has pitched in 14.5 points and 9.6 rebounds per game in addition to rejecting almost four shots per contest. There is also plenty of excellent talent in the supporting roles of Rasir Bolton, Andrew Nembhard and Julian Strawther, all of whom also average at least 10 points per game.
As good as Gonzaga has been over the past quarter of a century, Saint Mary's has been right behind the Zags as a pre-eminent program. The Gaels have been in the conference tournament finals 12 times in the last 25 years, including nine times in the last 15 seasons. They have beaten the Zags three times in this spot and have made the tournament five times in the last 13 seasons. The Gaels are also the only team to beat the Zags in conference play this year, which should give them some confidence.
Saint Mary's is a team that is going to grind out games, hence averaging just 69.8 points per game while allowing 58.8 per contest. The Gaels are shooting 46.3 percent from the field and assisted on 52 percent on their made baskets, for an average of 13.6 helpers per game. The defense isn't overly dominant, but it makes opponents work for baskets and rarely allows easy shots with defensive breakdowns.
The individual star power just isn't there for the Gaels with Matthias Tass leading the way with just 12.6 points per game. Tommy Kuhse is the do-it-all glue guy who averages 12 points and 3.6 assists per game in addition to 3.7 rebounds per game. He's also shooting 46.7 percent from 3-point range to complement his 51 percent overall shooting percentage. That 3-point shooting complements Alex Ducas at 38 percent from deep as Ducas and Logan Johnson also average double figures for Saint Mary's.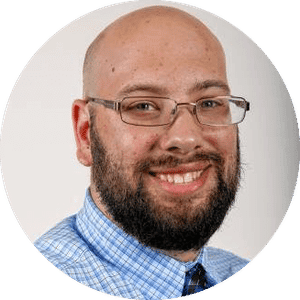 Josh Walfish
Josh Walfish is an award-winning journalist who has covered college sports for the past decade. He most-recently was chronicling the UMass Minutemen and now works as a freelancer writer and editor based out of Chicago.