Gonzaga Bulldogs secure top overall seed for NCAA March Madness
March 14, 2022
The NCAA Tournament is about to begin this Tuesday, March 15, 2022. The tournament will start with the First Four and is slated to enter the first round on Thursday, March 17 and Friday, March 18, marking the start of this year's March Madness Tournament.
Due to the COVID-19 pandemic, the tournament was scratched off in 2020 and only welcomed limited crowds in a makeshift bubble in and around Indianapolis last year. This year, March Madness will conclude with the Final Four in New Orleans on April 2 and the championship game on April 4.
Last year's finalists, Gonzaga and defending champion Baylor, are top seeds, but ESPN report says the Zags is this year's favorite to win it all.
Bulldogs vs Panthers
Many have high expectations of the first-round matchup between the West Region's No. 1 seed Gonzaga Bulldogs (26-3) and No. 16-seeded Georgia State Panthers (18-10) this Thursday in Portland, Oregon.
The Bulldogs, who were named as the top overall seed of the 2022 NCAA Tournament by the NCAA's men's basketball selection committee, will try to avenge their loss in last year's national championship. However, the team entered the week strong after winning the West Coast Conference Tournament (13-1), giving them one of the 32 automatic berths in the bracket with 36 at-large berths available.
On the other side of the court is Georgia State. The team managed to secure a spot this season after defeating Louisiana in the Sun Belt Tournament Championship Game (9-5).
The Panthers started with 0-4 in conference play, but then snatched a 10-game winning streak heading into the tournament. Led by guard Corey Allen, who collects 14.7 points, 3.6 rebounds, and 3.2 assists per game, GSU has also been supported by a strong frontcourt from Kane Williams and Justin Roberts.
Meanwhile, Gonzaga brings back Drew Timme and Andrew Nembhard, supported by freshman Chet Holmgren who has been showing phenomenal performance. Holmgren, who has been putting up 14.4 points, 9.7 rebounds, 3.6 blocks and 1.8 assists per game, will need to further prove himself in the tournament since Gonzaga is definitely in desperate search of a true superstar.
If Holmgren decides to turn pro after his college season ends, the freshman is said to be likely one of the top selections in June's NBA Draft.
The team is currently in high morale after being named the top overall seed in the NCAA Tournament for a second straight year and a No. 1 seed for the fifth time in its history. Other teams that also received the top overall seed this year are Arizona, Kansas and Baylor.
Upcoming game
If the No. 8-seeded Broncos can beat No. 9 Memphis in Portland, and the Zags walk past the Panthers, that might set a second-round matchup against Gonzaga.
The interesting note behind this game would be the fact that Broncos coach Leon Rice was an assistant for 11 seasons under Mark Few at Gonzaga. Both have never coached against each other after Rice left Gonzaga for Boise State 12 years ago.
This has been pretty much a good season in Boise State program history as it (27-7) swept the Mountain West regular-season and tournament titles.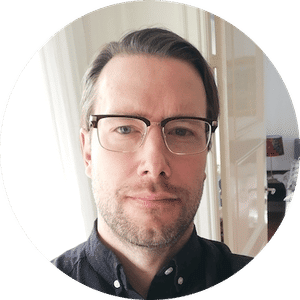 Martin Efvergren
Martin is a sports betting professional who provides initiated betting picks and predictions. His primary focus is on NHL picks, sportsbook promotions, and casino stories.