Glenbard West's Christopher Terek 'had a good time' visiting Illinois
June 20, 2022
Before deciding on where to kickstart his college football career, Glenbard West offensive lineman Christopher Terek toured some of the best programs the Big Ten Conference has to offer. However, it appeared that Terek laid his eyes on a home-state program, the Illinois Fighting Illini.
Terek visited Illinois this past weekend. During his official visit, the young OL said that he "had a great time" with the Fighting Illini. Prior to Illinois, he visited Wisconsin and Michigan earlier this month, whom he also praised. Next weekend, Terek will hit the street to visit Iowa.
'It was great'
According to multiple reports, the young OL ranks No. 10 in Illinois' Class of 2023. However, the question of whether the Fighting Illini is his option to debut his collegiate career remains to be seen.
"It's been pretty crazy these past few weekends," Terek told Illini Inquirer about his weekend visits.
"They've been good. I've just been out seeing places. Really just looking forward to meeting with the coaches. It's really what I've been doing on all these visits is just getting to know the staff and players."
Terek has also received countless power-five scholarship offers. Two of the most recent ones were from Kansas and Duke.
It seemed that the Fighting Illini left quite an impression on the 6-foot-6, 295-pound OL. Considering the team's performance this season, the Fighting Illini would offer the right environment for Terek to grow.
"It was great. I had a good time. All the coaches were great and the players were super cool," Terek said.
"We just took a bunch of tours the first day and just hung out with the coaches. Then we went paint-balling which was pretty fun. Then we just hung out with the players at night time and it was pretty cool."
If Terek chooses the Fighting Illini, he will be reunited with fellow Glenbard West alumni, sixth-year OL Alex Pihlstrom. Pihlstrom also hosted Terek's visit.
"He loves it there," Terek said of Pihlstrom, who reportedly will play center this fall.
"It's like his fifth year there, so he obviously has enjoyed it. He's all for it. He likes it there. He thinks they're building something special."
Aside from meeting the former Glenbard West, Terek spent time with the program's coaching staff, including offensive line coach Bart Miller and outside linebackers coach Kevin Kane. The duo was responsible for Illinois' interest in Terek.
"We were hanging out a bunch. He's a super-cool guy. He's easy to talk to. He thinks there's something special building there, and he thinks I can really help them out and play guard there and be really good," Terek said of Miller.
"He was just showing me how well I fit in with their schemes, their inside and outside zones. He was just showing me clips of past guys and how they played and the mentality they played with and how I fit that."
The Fighting Illini will have to compete with three other programs should they want to have Terek on board. That being said, Illinois is likely the player's place of choice.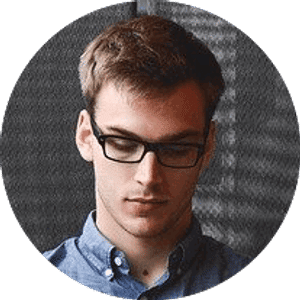 Jake Williams
Jake Williams is a sports gambling expert. He's been writing in the sports betting and DFS industry for over a decade. He specializes in MLB and NBA, along with College Basketball and College Football.