Germán Márquez outpitches Max Scherzer as Rockies defeat Mets 1-0
August 29, 2022
The Colorado Rockies snatched a 1-0 win over the New York Mets in MLB regular season game with Germán Márquez having a pitcher head-to-head against Max Scherzer.
Márquez, who stepped up as a starter, outperformed Scherzer with only one hit allowed in seven innings. Also, he denied Scherzer's 200th career win with the Mets, and prevent the Rockies from getting swept in a four-game in this series.
Before the game, Rockies manager Bud Black had asserted that Márquez could beat Scherzer, who is listed as one of the best pitchers in MLB, as per CBS Sports.
''German's had his ups and downs this year,'' Black said. ''But had a feeling he was going to rise to the occasion in New York against one of the premier pitchers in the game. And he did. Very proud of him.''
Márquez summed up his game with five strikeouts and two walks, improving to 2-1 with a 1.42 ERA recorded in three road games as a starting pitcher against the Mets, as per TSN. Previously, the last time he started and pitched for seven innings was on April 17 last year at Citi Field.
''He's thrown a couple good ones,'' Black said. ''But I think the circumstances - three tough losses here, Sunday day game against one of the best pitchers of the last couple decades - you've got to really think that this might be the best.''
Aside from Márquez's performance, Colorado catcher Brian Serven decided to put on a sacrifice that hit the ball from Scherzer in the seventh to the right side of the field, which led C.J. Cron to score as the deciding run for the Rockies' win.
''I think there's certain ballparks that you feel comfortable in, whether it's the mound, the visuals, how the plate and the batter's box looks, how the backstop (looks),'' Black said. ''All those things are visually pleasing to pitchers' eyes at certain ballparks. And maybe this is for German.''
Scherzer's performance
Scherzer, who started the game for the Mets, struck out 11 times and allowed four hits over seven innings. It was his 110th double-digit strikeout game, tying Roger Clemens for third and sitting behind Nolan Ryan and Randy Johnson.
Sherzer was trying to reach the accolade as one of the active pitchers with 200 wins, joining Justin Verlander, who recorded 242 MLB wins, and Zack Greinke, who wins a total of 223 MLB games.
''Max is one of the best and I like to face guys like that,'' Márquez said. ''I like to pitch a game like that.''
After the game, Serven said that the Scherzer-Márquez matchup was fun to watch. He said that both pitchers were great ones.
''Two great pitchers and obviously Scherzer's as decorated as he is. Just a lot of fun to watch and be a part of," Serven said.
Scherzer ended his pitch by striking out Garrett Hampson and recorded a total of 2.10 ERA when named as starting pitcher since being delisted from the injured list on July 5. Referring to the loss, Scherzer said that there is any "little thing" that can drive the situation.
''For me, I was just focused on trying to keep the ball in the ballpark. I was able to do that today and unfortunately, they got a couple infield hits there in the seventh,'' he said.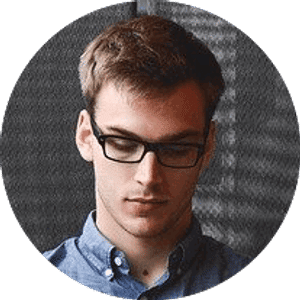 Jake Williams
Jake Williams is a sports gambling expert. He's been writing in the sports betting and DFS industry for over a decade. He specializes in MLB and NBA, along with College Basketball and College Football.