Georgia Tech fires Geoff Collins, Deion Sanders as potential new coach
September 26, 2022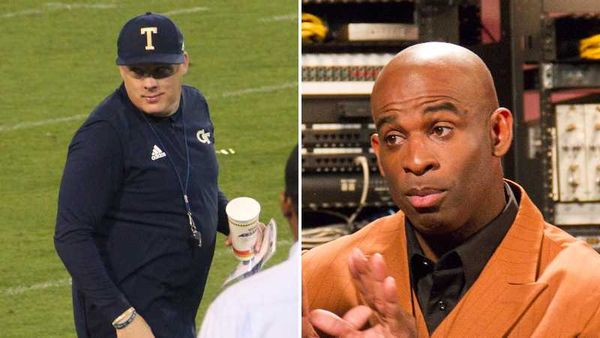 The Atlanta Journal Constitution reported that the Georgia Tech Yellow Jackets have fired coach Geoff Collins.
Athletic director Todd Stansbury was the one who made the decision to hire Collins to replace Paul Johnson in 2019. He had his confidence in Collins in 2021 and unfortunately, his tenure was filled with losses instead of wins.
After losing 10-27 to the UCF Knights on Saturday, the Yellow Jackets fell to 1-3. The latter also lost 0-42 to the Ole Miss Rebels and 10-41 to the Clemson Tigers to open the season. While they did win 35-17 against the Western Carolina Catamounts, their three losses came to a combined margin of 110-20.
Following their loss to the Knights, the Yellow Jackets have lost nine consecutive games against FBS opponents. It was reported that under Collins' leadership, the team failed to score on five red-zone trips, had too many penalties, missed two field goals, and had a punt blocked for the fourth time in four games. The blocked punt was also returned for a touchdown.
Collins has three years remaining on his initial contract with the Yellow Jackets. With him being dismissed, the team owes over $11 million to Collins as part of his contract buyout.
Stansbury's status with the university will also be addressed in the near future, with reports saying that he would be set to leave his position alongside Collins. Should Stansbury be dismissed, the Yellow Jackets' athletic director would be assigned to look for a new coach for the football program starting in 2023.
The Yellow Jackets will be playing against the defending ACC champion, the Pittsburgh Panthers, on Saturday.
Candidates to replace Collins
With the firing of Collins, Georgia Tech is looking for a new coach to lead the team for their upcoming games. CBS Sports contributor Dennis Dodd listed some of the potential coaches the team could look up to, with Deion Sanders being one of the names mentioned.
Sanders coaches the Jackson State Tigers. Last week, 247Sports contributor Josh Pate supported this notion on Late Kick that Sanders would be an option for Georgia Tech, saying Sanders would generate interest from recruits while also improving Georgia Tech's program.
"You're going to hear the name Deion Sanders. There are people associated with that program that fully believe in that concept," Pate said.
"They believe in bringing Deion in and letting him do at Georgia Tech what Sam Pittman has done at Arkansas. What that means is hiring incredible staff (members). That's why it's working out for Sam Pittman at Arkansas. There's going to be some talk of Deion Sanders being a head coach option at Georgia Tech."
Sanders led Jackson State to an 11-2 record in his second campaign, after a 4-3 record in his first COVID-19 shortened season. In the 2022 season, the Tigers are 4-0 while outscoring opponents 190-37.
Appalachian State Mountaineers coach Shawn Clark is the second potential candidate to be the Yellow Jackets' coach, according to Dodd. As a Sun Belt coach, stepping up to the Power Five level would be a concern considering Scott Satterfield's struggles at Louisville. However, Dodd said Clark's energy had a positive impact on the Mountaineers.
Dodd also mentioned Todd Monken, Tyson Helton, Jamey Chadwell, and Andy Kotelnicki. Monken in particular has won a national championship and Dodd said Monken would be able to identify the problem the Yellow Jackets have.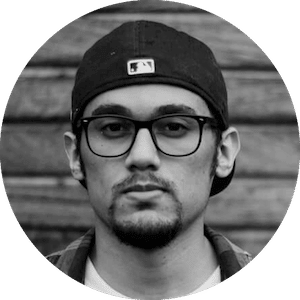 Gus Anderson
Gus Anderson is a gambling wizard. As a kid he dreamt about becoming a Tennis, Hockey and Golf professional but ended up as a gambling professional with focus on both sports & casino.