Georgia names Mike White as head coach after firing Tom Crean
March 15, 2022
Mike White, who was Florida's coach for the last seven years, was appointed by Georgia on Sunday, a surprising move that comes just days after Tom Crean was fired. The school's athletic association approved White's hiring during a conference call.
The Georgia men's basketball team hasn't received an NCAA bid since 2015, and this season was its worst in school history. White has a proven track record of winning in the postseason and is expected to lead the Bulldogs to an NCAA tournament.
"We have witnessed Coach White to be a leader of men, as well as a proven winner with an impressive postseason body of work," Bulldogs AD Josh Brooks stated.
White spent seven years at Florida, leading the team to a 72-52 record in SEC games. The program finished this season with a 19-13 record. The 51 years old head coach also led Florida to four appearances in the NCAA Tournament.
After taking over the program following Billy Donovan's departure, White led Florida to a 27-9 record in the 2016-17 season. The team reached the East Regional final but ultimately lost to SEC rival South Carolina. The disappointing postseason that the team had under White led to frustration for some of the fans.
On leading Georgia
White believed that the Georgia Bulldogs is a team with many potentials to achieve success. "I believe in the limitless future of Georgia basketball," he said." I'm ready to get to work."
Getting into the NCAA tournament would be a huge step for the program, which has only reached the tournament three times in the last 20 years.
The men's basketball team at Georgia finished the season with a record of 6-26, which is the most losses in school history.
According to athletic director Josh Brooks, the goal is for the program to compete for national championships in all of its sports. Meanwhile, the Florida native head coach's first priority is improving the recruiting record of Georgia, so they have a solid foundation to build the team.
"We want to compete for national success in all 21 of our sports," Bulldogs athletic director said, "and we believe that he is the coach that can build Georgia basketball to a consistent winner on the collegiate basketball landscape."
Florida says goodbye to White
Athletic director Scott Stricklin of Florida said that White informed him that he took another job on Sunday. He thanked White and his family for their support during his time in Florida.
"It's been a pleasure having Mike, (his wife) Kira and the White family with us in Gainesville, and we wish them well," said Stricklin. "They are a wonderful family who always represented the Gators in a first-class manner."
With the buyout money that the Gators have, Stricklin will be able to hire a new basketball coach without being limited by his financial constraints. He said that he doesn't have to spend lavishly on a potential candidate and doesn't have to convince others to be bold enough to follow in White's footsteps.
The Florida Gators have one of the best recruiting bases in the country. They can also rely on the support of their athletic director and their school's facilities.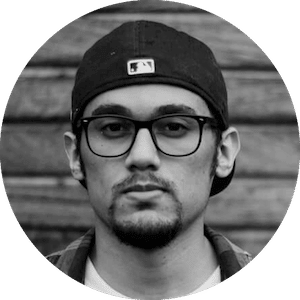 Gus Anderson
Gus Anderson is a gambling wizard. As a kid he dreamt about becoming a Tennis, Hockey and Golf professional but ended up as a gambling professional with focus on both sports & casino.