Gauging current NBA draft prospects and the chance for Jackson-Davis
May 14, 2022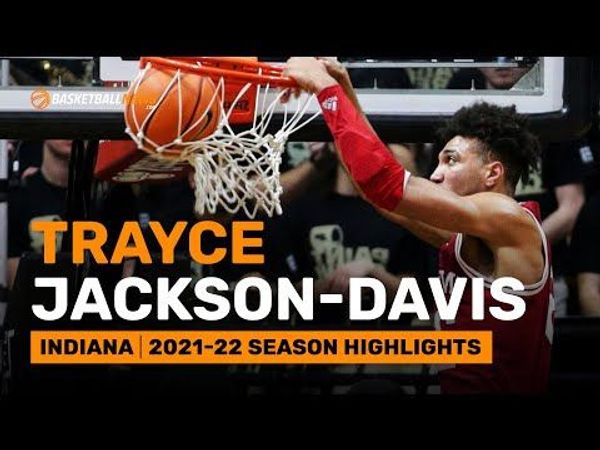 On Thursday, FOX college basketball analyst Andy Katz revealed his top three tiers of NBA draft prospects. This analysis focused solely on players who had declared for the NBA and had the option of returning to college.
Many of the players on this list are torn between two options, and their futures hang in the balance.
Katz placed the All-American Indiana Forward Trayce Jackson Davis on the third tier. Jackson-Davis has declared for the NBA Draft, and he will take part in the NBA combine in Chicago from May 16 to 22. Jackson-Davis has until June 1 to decide if he wants to go pro or stay in college.
First Tier "Ready to Leave"
Katz's first-tier is called "Ready to Leave." The list includes Moussa Diabate from Michigan, Dalen Terry from Arizona, Josh Minnott from Memphis, Jalen Williams from Santa Clara, and Orlando Robinson from Fresno State.
Diabate's wingspan and athleticism allowed him to impact the game on both court sides. He may either return to Michigan to play with Hunter Dickinson or be drafted by a team that sees potential in him.
Diabate started 26 of his 32 games as a freshman and averaged nine points, six rebounds, and one block per game.
Besides Diabate, Terry is also on the "Ready to Leave" list. Terry could become a potential opponent of Indiana next season if he decides to return. Terry shot 36 percent from the three-point line for Arizona.
Like Diabate, Terry could be drafted or return to Arizona to seek revenge for their Sweet 16 match lost against Houston.
Second Tier "Could Make a Case"
In the third tier, Katz included players like Trevor Keels of Duke, Justin Lewis of Marquette, Drew Timme of Gonzaga, Max Christie of Michigan State, Jaylen Williams of Arkansas, and Ron Harper Jr. of Rutgers.
Christie was a five-star prospect who was expected to be a significant contributor for Tom Izzo at Michigan State. He only averaged 9.3 points per game on 38.3 percent of his shots despite the anticipation.
There are reasons why Christie might benefit if he returns to Michigan State for his second season as Miles Bridges did for his sophomore year in 2017-2018. Besides increasing his scoring, he could also be a draft stock as the team's star.
Another player on this list with a tough decision is Harper Jr. He may return for a fifth season. His scoring average has increased to 15.8 points per game as a senior. He might improve his draft stock as the conference's best player if he returns. According to Katz, Jr. won't be able to score as much in the post against NBA forwards.
Third Tier "Should Return"
Katz's third tier is made up of players he thinks should return. This tier has Trayce Jackson-Davis from Indiana, David Roddy from Colorado, Julian Strawther from Gonzaga, Matthew Mayer from Baylor, and Harrison Ingram from Stanford.
Jackson-Davis was invited to the NBA Draft Combine after three seasons in Indiana. Jackson-Davis is waiting for NBA scouts' feedback and has until June 1 to withdraw from the draft and return to Indiana for his senior season.
Jackson-Davis improved his defense last year, blocking 2.3 shots per game, but could not make free throws, which hindered his draft stock. He averaged 18.3 points and 8.1 rebounds last season, with 59 percent of shots.
Assuming he stays in the draft, he will be the pick in the second round. Still, suppose Jackson-Davis choose to return to Indiana, he will likely be returning with three more starters and the 8th recruiting class in the state.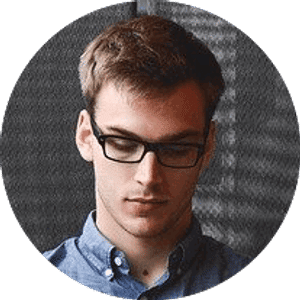 Jake Williams
Jake Williams is a sports gambling expert. He's been writing in the sports betting and DFS industry for over a decade. He specializes in MLB and NBA, along with College Basketball and College Football.