Game 5: Trocheck, Svechnikov put Hurricanes 3-2 series lead against Rangers
May 27, 2022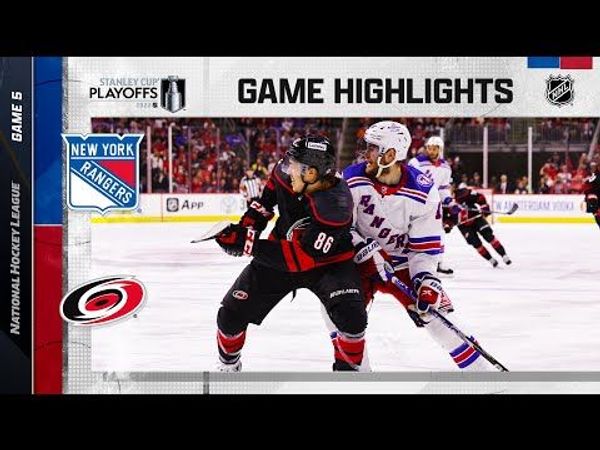 The Carolina Hurricanes had an instant second-round tiebreaker series win 3-1 in Game 5 on Thursday at PNC Arena over the visiting rival New York Rangers.
The Hurricanes are now close to eliminating the Rangers from the Eastern second-round series after a nip and tuck playoffs games ahead of Game 5. Centerman Vincent Trocheck alongside duo left winger Andrei Svechnikov and Teuvo Teräväinen scored for Carolina.
New York was unable to put more goals after the first period. The Rangers only clinched a single goal via Swedish professional centerman Mika Zibanejad.
Hurricanes push Rangers close to elimination
Carolina took over the early-game lead via a shorthanded goal made by Trocheck in the first period at 12:57. The 28-year-old managed to control the puck from Rangers defenseman Jacob Trouba in the neutral zone. Trocheck delivered his goal after receiving a two-on-one pass from centerman Jordan Staal. The pass was perfect despite a little time available to react.
"It landed right on my stick," Trocheck said. "I think they were going so fast that they just skated by me, and I had a little bit of time so I could skate with it. The pass that Jordan made was incredible."
New York would register their one and only goal via Zibanejad's power-play almost five minutes after Trocheck made his goal. The Swedish professional received a pass by left winger Artemi Panarin from the top left circle.
The Hurricanes took over the lead from the Rangers in the second period at 9:47 when right winger Seth Jarvis passed the puck to Teräväinen. The Finnish professional winger then continued by landing his power-play shot behind goaltender Igor Shesterkin.
"He's a sneaky, skilled player," Brind'Amour praised Teräväinen. "You see it on that goal. That's a great catch-and-shoot that not many guys can do at that pace and put it in the right spot."
Svechnikov tied the game for Carolina in the third period at 13:01 after he took over the puck from defenseman Adam Fox in the neutral zone.
'It was the worst game' says Rangers coach
There is no better feeling than having to win over the sweet taste of victory of exchanging blows in the playoffs. Carolina is likely can relate to that after forcing the visiting New York to a wide defeat on Thursday.
Hurricanes coach Rod Brind'Amour shared that the win was what he and his man have been waiting for. The former professional player turned coach revealed that Thursday night was exactly how he expect the team to play.
"Everyone played well. It's kind of the game we've been waiting for," Brind'Amour said. "We were playing OK, but tonight was good all the way around, more how we want to play."
Adding to the team's great offensive play was goaltender Antti Raanta who registered fewer saves count of 16 compared to Shesterkin who had 31 saves. This is likely demonstrated that New York was beaten badly by the hosting team and had failed to put much pressure on Carolina.
Rangers head coach Gerard Gallant seemed to have agreed on such a notion. He even admitted that Game 5 was the worst play his men have to offer in the series.
"I didn't think we played our game at all," Gallant said. "I thought we were reaching with sticks all night instead of finishing checks with the body like we did the other nights. Obviously, to me it was the worst game in the five games in this series. They pretty well dominated that game tonight."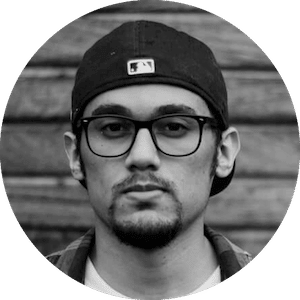 Gus Anderson
Gus Anderson is a gambling wizard. As a kid he dreamt about becoming a Tennis, Hockey and Golf professional but ended up as a gambling professional with focus on both sports & casino.