Game 5: Sergachev records goal, assist as Lightning defeat Rangers 3-1
June 10, 2022
The Tampa Bay Lightning finally overcame their 2-0 series deficit against the New York Rangers in Game 5 on Thursday at Madison Square Garden.
Tampa Bay defenseman Mikhail Sergachev recorded a goal and an assist, and Brandon Hagel also scored to secure the Lightning's third straight victory. Goaltender Andre Vasilevskiy stopped 24 shots.
Sergachev, Palat, Hagel score for the win
"It's not like it's a super-crazy play," Sergachev talked about the winning goal. "It's just a simple play that we practice all the time. Guys go to the net, D-men shoot the puck. As [Lightning captain Steven Stamkos] said, 'You keep doing that more and more and you are going to get rewarded.' Guys got rewarded tonight."
The former Montreal Canadien failed to score in 39 playoff games, dating back to Game 5 against the Dallas Stars during the 2020 Stanley Cup Final.
"That one went in and it's a good feeling," Sergachev said. "I haven't scored a lot of goals, but it definitely felt great."
The skipper reflected on how Game 5 went to Tampa Bay, remembering how they were trailing 1-0 from Rangers defenseman Ryan Lindgren's goal in the first period.
"We just stayed patient," Stamkos said. "We knew it would be a challenge in this atmosphere. We knew it would be a low-scoring grinding game. We continued our game plan and got rewarded."
Lightning coach Jon Cooper explained the strategies for Game 5 and he revealed that his players should avoid OT against the Rangers.
"Well, I might say the guys don't want to play in overtime," Cooper said. "Listen, if you're going to go this far, some fortunate things have probably happened to you, some bounces have gone your way. There's been times they haven't gone our way, but, like I've said about the group, we've been through these games and you're not going to win them all.
"But there's a mindset with the group, especially about not changing the way we play. … We're just trying to play to the end and, fortunately, the puck had eyes for us tonight."
Rangers face elimination in Game 6
Meanwhile, on the Rangers' side, players and coach thought they played well but in the end, the game went against their will.
"We just couldn't seem to get that next goal," said Lindgren, New York's lone scorer in Game 5.
"I think you can always say in a game you can get more, but the chances were there," defenseman Jacob Trouba said.
"The goalie made some good saves. It was a tight game, could go either way, and that's what makes it more frustrating for us, I think. It's not like we're getting the doors blown off us. We're in these games. We're right there."
Coach Gerard Gallant did not want to blame his players either.
"I thought we played well, well enough to win," Gallant said, "and it didn't go our way."
"We've been down 3-2 every series so far," Rangers forward Andrew Copp said. "We're going to have to have a level of desperation. I think the confidence of doing it before is bigger and better than having to do it again.
"I think there's belief in the room. Played a pretty solid hockey game. … We're playing pretty good and it's a really, really tight series so we just have to make that extra play at the end of the game to be the difference."
Game 6 will be played at Amalie Arena, Tampa this Saturday.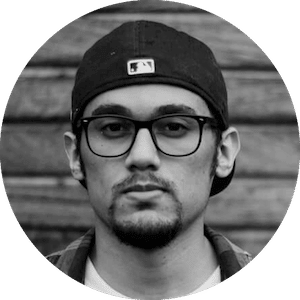 Gus Anderson
Gus Anderson is a gambling wizard. As a kid he dreamt about becoming a Tennis, Hockey and Golf professional but ended up as a gambling professional with focus on both sports & casino.