Game 5: Miami sweeps off Atlanta as Jimmy Butler out due to injury
April 27, 2022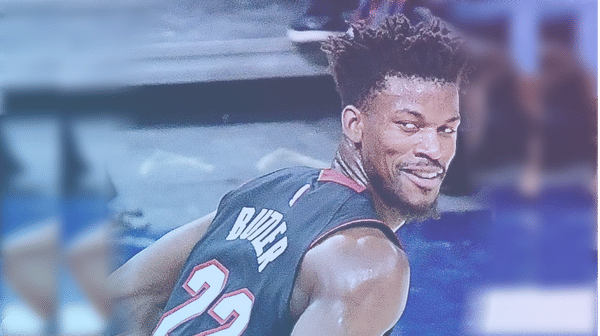 Prior to winning Game 5 over the visiting Atlanta Hawks 97-94 at FTX Arena on Tuesday night, the Miami Heat had to rule out forward Jimmy Butler due to right knee inflammation.
Miami announced the decision in the afternoon just three hours prior to Game 5. Reportedly, Butler felt soreness in his right knee after waking up on Tuesday, according to an ESPN reporter who received the information from a Heat insider.
"The training staff just made the determination that he will not be available tonight," head coach Erik Spoelstra said in the pregame news conference. "There's not tests planned, or anything."
Meanwhile, Spoelstra also revealed that he was unaware of the player having any injury or close-to-injury accident in Game 4 on Sunday. Butler likely received a blow in Game 4 which could have triggered the inflammation.
Miami's key to victory
Butler was the Heat's key and a centerpiece of the franchise's offense. Ahead of Game 5, the 32-year-old racked up his playoff career-high 45 points, with double five in assists and rebounds.
According to ESPN's Dave McMenamin, the six-time NBA All-Star averaged 30.5 points this post-season, which eventually ranked him second behind the Denver Nuggets forward Nikola Jokić.
Moreover, the Houston-native made a total of 54.3 percent shooting, 43.8 percent of which are three-pointers. Leading the Heat over to a 3-1 series lead ahead of Tuesday night's game, the former Chicago Bulls so far has made 7.8 rebounds, 5.3 assists and 2.8 steals.
Miami also missed a few of its rosters in Game 5. Guard Kyle Lowry was forced to miss out on two series games after a hamstring strain in Game 3.
Miami's unlikely reinforcements
The Heat received help in dire times from their most unlikely forward duo of Victor Oladipo and Max Strus.
Both Oladipo and Strus had a slightly problematic run in Miami. The former suffered knee and quadriceps injuries that rendered him unable to hit 309 regular-season games in the past four years. Instead, the 29-year-old only managed 96 games.
As for Strus, he was undrafted and only played in almost two games in total with his first two teams in the NBA.
However, in the absence of Miami stars Butler and Lowry, the unlikely duo took the stage and propelled the Heat to a tight elimination game win over the Hawks.
Oladipo made his first over 20 points during the game. He had a team-high 23 points, three assists, and a single rebound. Behind him was center Bam Adebayo with 20, while Strus had 15 points.
"A year ago today I was expecting and waiting for my next surgery," Oladipo said. "I remember a year ago today, around this time last year, I was sitting in a dark room by myself and just broke down. Not because I quit, but because I was at the lowest point I could be at. And now, God has put me in this position today so I just made the most of it."
Oladipo made eight points in the first five minutes of the first quarter in an effort to catch up with the leading Atlanta. The two-time NBA All-Star then made eight for 16 shooting onwards.
"I could have done two things. I could have stopped. Or I could have ran right through it," Oladipo added about his injuries. "And I'm still running through it."
Sweeping the Hawks off the first-round series indeed required a remarkable effort. Spoelstra and his men barred Atlanta's guard Trae Young from having more points but failed in limiting forward De'Andre Hunter, who popped 35 points. All in all, the head coach was happy.
"Everybody that played had their fingerprints on this. We clearly had some adversity in this game not having Kyle or Jimmy, and our group doesn't even blink," he said.

"That's not even something we have to address. We just pivot and put in the game plan and everybody gets ready and tapes their ankles and gets out there and competes."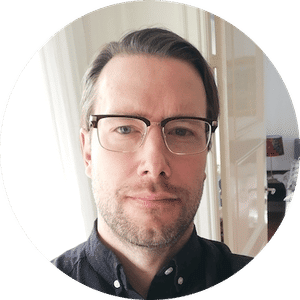 Martin Evergreen
Martin Evergreen is a sports betting professional who provides initiated betting picks and predictions. His main focus is on NHL picks, sportsbook promotions, and casino stories.