Game 4: Lightning bounce back to defeat Rangers, tie series 2-2
June 8, 2022
The Tampa Bay Lightning has forced a series tie 2-2 in the Eastern Conference final after forcing the New York Rangers to a margin-wide defeat of 4-1 on Tuesday at Amalie Arena.
While the Western Conference final has concluded its game series with a complete sweep by the Colorado Avalanche over rival the Edmonton Oilers. The East, however, will have to be pushed back to Game 5 on Thursday, June 9, after a thrilling win clutch by the Lightning.
The home game victory was a sweet one for Tampa Bay as the franchise was on the brink of missing the Stanley Cup final this year. Up next, the Lightning will play at the Rangers' home turf, Madison Square Garden.
Game recap
The Lightning managed to claim the early-game lead over the visiting team and limit their scoring until the third period. Left winger Patrick Maroon was responsible for registering the first goal in the first period at 2:38.
Maroon's goal was a follow-up attempt after teammate defenseman Zach Bogosian forced his way through New York's two defenders. Bogosian made his shot but failed—then Maroon came in to deliver the unfinished job.
In the next period, Russian professional right winger Nikita Kucherov extended Tampa Bay's lead to 2-0 at 13:07. Team captain left winger Steven Stamkos added another goal at 4:56 in the third, inflating the scoring gap to 3-0.
The Rangers managed to get their footing back and left winger Artemi Panarin scored at 16:27 with a power-play. The Lightning retaliated back by adding the last goal of the game via left winger Ondrej Palat's empty-net goal with only nine seconds remaining in the period.
"I think there were moments we were disjointed," Rangers forward Chris Kreider praised. "I think they did establish a pretty good forecheck and were able to reset pucks on us a lot and keep us in our own zone. That's when the details matter more."
Lightning employ same strategy to win over Rangers
Tampa Bay had one of its best home games in history. Without a doubt, extending the conference final to Game 5 was included on the list. Perhaps for the record, the Lightning scored in all three periods, while limiting the visiting Rangers to only have their one and only in the third.
"We've been desperate the last couple of games," Stamkos said. "We knew how important they were to get back in this series. We've done it but we can't sit on our hands and be happy with that. We've got to keep moving forward."
Lightning coach Jon Cooper was well aware that the team had progressed much better after successfully claiming two consecutive wins playing the Rangers. Cooper and his men had to trail two points behind New York ahead of Game 3.
"We've progressively gotten better, and I think we took some more positive steps tonight," Cooper said. "We had a bit of a layoff, and I think now we're starting to find our game and now we just have to keep this going in New York."
The win for Tampa Bay was decorated from top to bottom with a full-fledge dominance. Cooper employed a similar three-man line strategy used in the previous game comprising left winger Brandon Hagel, centerman Anthony Cirelli, and right winger Alex Killorn.
The strategy worked out for the Lightning as the trio took on the Rangers' top rosters of Kreider, centerman Mika Zibanejad and right winger Frank Vatrano.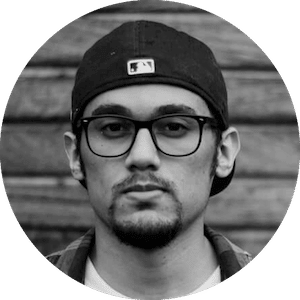 Gus Anderson
Gus Anderson is a gambling wizard. As a kid he dreamt about becoming a Tennis, Hockey and Golf professional but ended up as a gambling professional with focus on both sports & casino.