Game 4: Kadri snatches OT goal, Avalanche one game away from Stanley Cup
June 23, 2022
Colorado Avalanche center Nazem Kadri returned and emerged as a hero after he scored an overtime goal in Game 4 of the Stanley Cup Final versus the Tampa Bay Lightning at Amalie Arena on Wednesday.
The Avalanche secured the 3-2 victory in Tampa and widened the series gap to 3-1. They are one game away to bring home the Stanley Cup to Colorado, their third in franchise history after 1996 and 2001.
Kadri was back on the roster less than three weeks from hand surgery where he received a pass from winger Artturi Lehkonen and beat Lightning goaltender Andrei Vasilevskiy at 12:02 of the overtime.
"I was trying to go far side," Kadri said. "I knew I got a pretty good shot off and might have had a chance. Actually thought it was in originally, but then Vasilevskiy kind of fooled me there, and I thought it maybe pinned between his arm. He was kind of swimming in the crease, and I thought he might have had it, so it was certainly a few seconds of confusion there.
"And then I just saw everybody kind of bull rush the ice, and that's when I knew it was confirmed."
Kadri had to be sidelined after Game 3 of the Western Conference Final versus the Edmonton Oilers on June 4. The Canadian international was fouled hard by Oilers forward Evander Kane, who was later suspended for one game. Kadri has been skating since Thursday and joined the morning routine as well.
"That was a huge win. A resilient win," added the Avalanche center. "I've been waiting for this my whole life. I figured it was time to join the party."
Fellow teammate winger Andrew Cogliano, who also sustained a hand injury in Game 4 of the Western Conference Final, understands Kadri's strong willingness to return to the squad as soon as possible. Cogliano himself has recovered and has been playing since Game 2 where Colorado thrashed Tampa Bay 7-0.
"You do everything in your power to get back and contribute and a timeline of what it's supposed to be, obviously it fast tracks quite a bit," Cogliano said. "I think adrenaline kicks in, you're compete and your fire take a lot of probably the healing of it, because you want to get back in, you want to help your team. So, it's going to be no different for him."
The Avalanche forward did not want to let his guard down ahead of Game 5 since the Lightning are the defending champion and they are capable of prolonging this series to Game 7.
Colorado certainly wants to wrap this series on Friday.
"Tampa's been that type of team for a long time. When they get opportunities to score, they score. It's simple as that. I thought last game we didn't do a good job as a team managing the puck and defending in those areas and when you give guys like [forwards Steven] Stamkos and [Ondrej] Palat opportunities to shoot right down the pipe, they're going to score every time."
Lightning's response following the loss
Tampa Bay coach Jon Cooper did not talk much to the reporters after the Game 4 loss. The 54-year-old coach was visibly emotional and promised to share his thoughts on the game tomorrow.
"This one is going to sting much more than others," Cooper said while holding back his tears. "It's hard for me. It's going to be hard for me to speak. I'm going to have to speak. I'll speak with you tomorrow."
Cooper then addressed the controversy on Kadri's goal in the extra period, saying that the goal should have been disallowed.
"You're going to see what I mean when you see the winning goal," he said. "My heart breaks for the players because we probably still should be playing."
Lightning captain Steven Stamkos wanted his teammates to come back stronger and refused to surrender after they arrived this far in the competition.
"Listen, it's extremely tough to get to this position," Stamkos, who was clearly frustrated, said post-game. "And then, when your backs are against the wall, at the end, it's the toughest mountain to climb. So, there's nothing to lose.
"Now we've got to go out and have the game of our season the next game, so we know it's going to be difficult. We know they are a heck of a team over there, but it's not like we're going to quit. And like I said (before), guys have sacrificed so much to get to this position, so we'll regroup here."
NHL comments on OT goal controversy
The NHL released a statement saying the penalty is a judgement came from the on-ice officials. The league also refuted the Lightning's claim that the Avalanche had too many players on the ice prior to Kadri's goal.
"A too many men on the ice penalty is a judgment call that can be made by any of the four on-ice officials," the statement said. "Following the game, Hockey Operations met with the four officials as is their normal protocol. In discussing the winning goal, each of the four officials advised that they did not see too many men on the ice situation on the play.
"This call is not subject to video review either by Hockey Ops or the on-ice officials."
The Avalanche now can clinch the Stanley Cup in Game 5 in front of their own crowd at Ball Arena in Denver on Friday.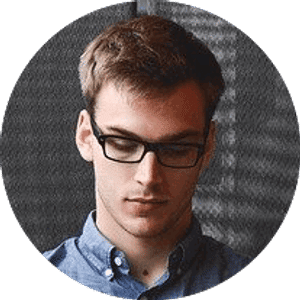 Jake Williams
Jake Williams is a sports gambling expert. He's been writing in the sports betting and DFS industry for over a decade. He specializes in MLB and NBA, along with College Basketball and College Football.