Game 2: Jayson Tatum struggles as Warriors beat Celtics to tie series 1-1
June 6, 2022
The Golden State Warriors bounced back to claim Game 2 victory over the Boston Celtics 107-88 at Chase Center after a sub-par performance in the previous game. Guard Stephen Curry came out to lead the team's scoring board, only a single point away from hitting 30.
Celtics forward Jayson Tatum successfully redeemed his less explosive play in Game 1, but his teammates were seen missing to help Tatum defeat the Warriors.
Tatum's hard labor, Celtics' insufficient drive in Game 2
Tatum had one of the most noteworthy comeback stories in the NBA. Hitting 28 points, three assists and six rebounds in Game 2 returning shortly from poor shooting in Game 1. It was a great play from Tatum, but the visiting team had a lot of homework to do ahead of Game 3.
Boston registered a higher count of turnovers in the game and surprisingly made the exact numbers of three-pointers as the hosting Golden State. The missed opportunity lies in the Celtics' lack of taking their turnovers to a more efficient offense play.
This could likely explain why the Warriors were able to even the Finals. Head coach Ime Udoka shared a similar view regarding the defeat.
"I don't think we got as much penetration to the paint," Udoka said. "They switched a few more things. Then we turned the ball over and didn't give ourselves a chance with a lot of those turnovers."
Other than Boston's turnovers issue, the franchise was seen struggling to get more three-pointers and register any points from inside the three-point line. The Celtics' made 30 out of 80 field goals and 15 of 37 three-pointers.
Moreover, both teams were involved in tight first and second quarters. Golden State maintained an early-game lead in both quarters, 31-30 in the first and 21-20 in the second. Curry and forward Andrew Wiggins were responsible for most of the Warriors' first half points. While the visiting team had Tatum and guard Jaylen Brown, each made 21 and 15 points.
"It's just kind of as simple as we've just got to take care of the ball," Tatum said. "We've done it, and we're a really good team when we take care of the ball. But we have those lapses where we, snowball effect, we pile on turnovers and dig ourselves into a hole."
In the third quarter, Boston left its dominance in the first half by only adding 14 points, Tatum's hard labor decorated half of the franchise's scoring board, both Brown and forward Al Horford each made two—Grant Williams had three points. The hosting team, on the other, retaliated back with 35 points.
Entering the last quarter had the Celtics tried their best but to no avail. They only managed 24. Meanwhile, Golden State scored 20 points.
Boston also witnessed Horford who made over 20 points in Game 1 limited to as little as two points in Game 2.
"I feel like we didn't move it enough on offense at times. I think that for whatever reason, we got caught going downhill, attacking the basket a little more. They did a good job of staying with me, for example. Obviously, I didn't get an attempt, not even a look," Horford said.
"So they did a good job making sure they took me away. I just have to find other ways to impact the game, and that's something that I'll do Game 3."
Golden State appeared to have a much more polished performance in Game 2, limiting Boston to extend the series to a wider gap.
"I thought everybody was more engaged," Warriors head coach Steve Kerr praised his men. "It's pretty obvious. Just our level of force and physicality was ramped up quite a bit, and it had to be."
Up next, Game 3 this Wednesday at TD Garden.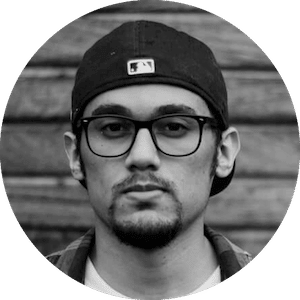 Gus Anderson
Gus Anderson is a gambling wizard. As a kid he dreamt about becoming a Tennis, Hockey and Golf professional but ended up as a gambling professional with focus on both sports & casino.