Game 3: Dončić's 40 points not enough to prevent Maverick's 109-100 defeat to Warriors
May 23, 2022
Dallas Mavericks star guard Luka Dončić had a stellar performance in Game 3 against the Golden State Warriors. While his game-high 40 points were admirable, he failed to help his team register a win. Dallas is currently at risk of being eliminated from the Conference Finals.
The Mavericks were forced to a 109-100 defeat on their home turf at American Airlines Center on Sunday. The defeat means the Warriors extended their series lead to 3-0.
Despite Dončić's excellent display, Dallas was unable to claim a win over Golden State. Both teams then are scheduled to play in Game 4 on Wednesday this week.
'I'm still learning' says Dončić
Dončić's 40 points were highest made by any players on Sunday. The Slovenian professional also made three assists and 11 rebounds. He admitted that in the first leg of the matchup, his performance was trivial, adding that "I'm still learning".
"I'm still learning. I think the first two quarters, I played very bad. That's on me. But I'm still learning. I think after this season is done, whatever we are, I think we're going to look back and learn a lot of things," Dončić said.
"It's my first time in the conference finals in the NBA. I'm 23, man. I'm still learning a lot."
In Game 2, the 23-year-old had 42 points, and yet, his stellar performance was not enough to prevent Dallas from being defeated by Golden State.
Dončić finished the game on Sunday as the sixth NBA player to record two-game defeats while hitting 40 points in the playoffs. The young professional joined the likes of LeBron James, Devin Booker, Michael Jordan, and Jerry West, as per ESPN.
"Nobody had us being here in these conference finals," Dončić added. "I think the Warriors are playing incredible. Everybody knows their role. Everybody just stays together. They're a long-built team. They've been together for a long time, and I think they're playing good basketball, so that's what I think is going to be really difficult. And these past three games, it's been very difficult."
Mavericks head coach Jason Kidd, who got the role in June 2021, voiced a similar opinion to that of the Slovenian professional. He was adamant that the Warriors were a top-level team and playing them was a great lesson for his men.
"This is just the beginning of this journey. I know you guys had us winning the championship before the season started. And that's a joke if you didn't get it. But this is a lot bigger than just this one game or this one series. This is huge for our franchise because none of you guys had us here. You guys were all supposed to be on vacation," Kidd said.
"So it's cool to go through this, and we're going against—you can call them a dynasty—They have three great players who will be all Hall of Famers, and this is a great lesson learned from us. This isn't the end. This is just the beginning."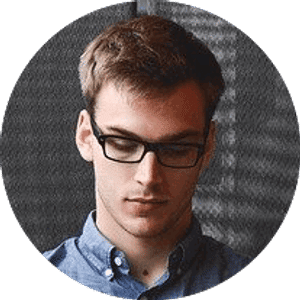 Jake Williams
Jake Williams is a sports gambling expert. He's been writing in the sports betting and DFS industry for over a decade. He specializes in MLB and NBA, along with College Basketball and College Football.