Four-star shooting guard Rayvon Griffith stays in Cincinnati, joining Bearcats
May 2, 2022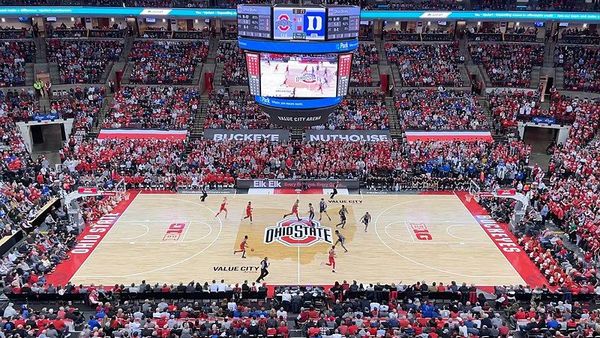 Taft High's four-star guard Rayvon Griffith announced his commitment to playing for the Cincinnati men's basketball program on Sunday, making him the first local talent since head coach Wes Miller took over. It marks a significant step for Miller and the program to prepare to enter the Big 12.
Being a hometown hero could be an excellent thing for Griffith, who has built a strong reputation in Cincinnati. He told The Athletic that he would love to bring the city what it has been missing.
"I've built a little bit of a name in Cincinnati, and being a Hometown Hero could be great," Griffith said. "I feel like I could bring the people of Cincinnati what they've been missing, if that's where I choose to go."
Important recruit for Cincinnati
It can't be overemphasized how important it is for Griffith to make the right choice for UC, both on and off the court. Since he was a kid, the 6-foot-7 wing has been a well-known commodity in the city and has developed into a versatile wing who can play multiple positions.
Regardless of where he's from, recruiting Griffith is a huge win for the program. Not only does it help improve the team's recruiting class, but it also gives Miller another versatile player who can play multiple positions and contribute immediately. That said, Griffith's measurables are set to allow him to fit seamlessly into Miller's system.
Griffith's improved shooting from beyond the arc has been attributed to his work on his game, which Midwest Basketball Club's Gabe Cupps said is very important for a player. Making the right play is also very important for a team, as it allows them to win.
Choosing UC over other schools
Griffith had a wide range of scholarship offers, including from schools such as Alabama, UCLA, and Ohio State. Instead of going to a big-time school, he chose to stay close to home, where he grew up. The 180-pound shooting guard will be wearing the name of his hometown on his chest.
The Midwest Basketball Club's director, Andrew Martin, said that being a family man and being a hometown hero were factors that swayed Griffith's decision to UC. Martin also said that the team's move to the Big 12 was also a big factor in his recruitment.
Aside from being a hometown hero, Miller and his staff could also convince Griffith to come to UC. The program is amid its third head coach in five seasons, and it's still in the process of restoring its reputation. Griffith had been a target of both UCLA and Cincinnati, but Miller and his staff did a lot of work to get him in just a short amount of time.
"I had already been considering UC for a couple years, but as soon as coach Miller got to Cincinnati, he said I was one of the first guys he ever called," Griffith said. "Ever since then, all of the coaches have been on board, making me feel like I'm a priority."
Over the past couple of seasons, the Bearcats have not been able to put together some of its most impressive seasons in program history. However, it's still in the process of establishing its identity and regaining its consistent success. With several transfers and incoming first-year classes, Griffith's addition should help push the program's recruiting class forward even further.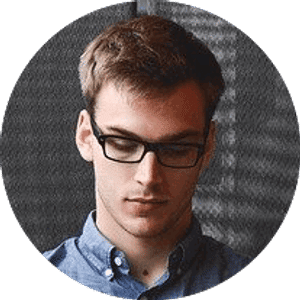 Jake Williams
Jake Williams is a sports gambling expert. He's been writing in the sports betting and DFS industry for over a decade. He specializes in MLB and NBA, along with College Basketball and College Football.