Former LSU forward Tari Eason to join Cavaliers for pre-draft workout
June 8, 2022
Former LSU Tigers forward Tari Eason reportedly will be hitting the training ground with the Cleveland Cavaliers for his pre-draft workouts. Eason will be joined by Ohio State Buckeyes guard Malaki Branham as a projected possible lottery pick for Cleveland.
Other than the Cavs, Eason confirmed via The Athletic's Josh Robbins that he had scheduled upcoming workouts with the Southwest giants Memphis Grizzlies and Houston Rockets alongside the San Antonio Spurs. Earlier this month, Eason already had a session with the Washington Wizards.
The former Cincinnati Bearcats player has been the talk of the town in this year's draft ahead of the NBA Draft deadline much later this month on June 23.
Eason facing wide range of options in NBA Draft
Prior to entering the 2022 NBA Draft, Eason transferred to LSU to kickstart his sophomore year after playing for the Bearcats from 2020 to 2021 as a freshman. His career with the Tigers was a short-lived one since he only spent a year until he announced his entry to the draft on March 25 at the expense of releasing the remaining of his college eligibility at LSU.
Last season, Eason averaged 16.9 points, 6.6 rebounds, 1.9 steals, and 1.1 blocks per game. As a 6-foot-8, 216-pound forward, he recorded 52.1 percent in shooting from the field, 36.9 percent three-pointers, and 80.3 percent free throw attempts.
The 21-year-old, who joined Washington for the pre-draft workout session earlier this month, said he was confident that he would fit well with the franchise. He added that the Wizards' defensive department would benefit well from his contribution to the team.
"I think I'd fit in well (with the Wizards). Someone who's just a long, versatile defender who can get up and down and guard multiple positions. Really just fit in anywhere on the court," Eason said.
He also praised the Wizards' intense physical drills.
"Just as far as dunking and being able to pick the ball up at a fast speed and on the fastbreak. Just certain decision-making things, having big hands (helps). Even ripping the ball out of somebody's hands, just having bigger hands helps the ball be more secure," he added.
There is a long line of teams awaiting Eason to demonstrate his skills. Cleveland and San Antonio both have shown interest in the player. Eason also had a wide range of options to consider aside from the three, including Memphis and Houston. Earlier, he had visited Minnesota, Charlotte, Atlanta, Chicago, Oklahoma City, and New York.
The Cavaliers could use their No. 14 pick either on Eason or Branham. The Wizards, on the other, could pick Eason in 10th overall—and if they did, then it would be the team's five consecutive years of drafting a forward in the first round.
The young forward is carrying a great load of defensive capabilities. However, whether he would land a spot on any team remains a mystery since both Washington and Cleveland have quite a number of scheduled workouts in the coming weeks with other draft participants. Regardless, the opportunity for Eason this year is as great as ever.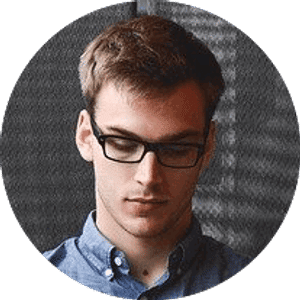 Jake Williams
Jake Williams is a sports gambling expert. He's been writing in the sports betting and DFS industry for over a decade. He specializes in MLB and NBA, along with College Basketball and College Football.