Former coach James Cregg violates NCAA rules, puts LSU football on probation
September 23, 2022
The NCAA has placed LSU's football program on a one-year probation period and issued a three-year show clause against former offensive line coach James Cregg.
Cregg reportedly had a meeting with a player prospect and gave him team gear during a COVID-19 recruiting dead period. The Tigers fired him in June 2021 after he admitted to violating NCAA rules.
Other than probation, LSU fined Cregg $5,000, implemented a one-week restriction on any communication pertaining to recruitment and unofficial visits, as well as having his official visits and evaluation days reduced.
"Today's decision of the NCAA's Committee on Infractions involving a former LSU assistant football coach concludes a 21-month cooperative process between the University and the NCAA. Throughout this process, the University has worked in concert with the enforcement staff to determine the truth and to self-impose sanctions," LSU's representative said in a statement.
"We are grateful to the Committee and the enforcement staff for their work and for accepting our self-imposed penalties, and we are pleased to be able to move forward as an institution and as a football program. LSU continues to work through the IARP process regarding other allegations of rule violations."
In August 2021, Cregg filed a lawsuit against LSU. His attorneys Chris Whittington and Robb Campbell claimed the university fired him "for a cause that did not exist." Cregg was awarded nearly $500,000 after a Louisiana judge ruled that LSU terminated his contract without cause.
Nowadays, Cregg is an assistant offensive line coach for the San Francisco 49ers. In 2019, he assisted in leading the Tigers to a College Football Playoff (CFP) national title. His unit was regarded as the best offensive line in the FBS, earning them the Joe Moore Award that season.
Cregg's rule violation case
Cregg's rule violation case occurred when the mother of a recruit brought 14 prospects to LSU's campus in September 2020.
According to the NCAA, the football staff was aware of the group's visit, but they were informed that they weren't allowed to directly contact the recruits.
The reports said the prospect's mother planned to move to Baton Rouge, Louisiana should her son attend LSU. She then asked for possible neighborhood recommendations to visit.
According to the reports, Cregg recommended several neighborhoods, which also included the one where he lived and wanted to meet and greet the prospect and his family as they looked around the neighborhood.
The case also involved LSU's former assistant director of recruiting whose name has not yet been revealed to the public. When the recruit and his family returned to LSU's campus a week later, the assistant director reportedly picked up the prospect along with his girlfriend from a hotel and provided them with a tour of the stadium. The assistant director later returned to the prospect's hotel and delivered several items of used LSU gear for the prospect.
The prospect and his family also reportedly met Cregg and had a brief conversation outside his home.
Greeting the prospect's family was considered a violation of dead period rules while giving sports gear to the prospect violated NCAA's rules about recruiting inducements. NCAA said that both the coach and assistant director have acknowledged and known that their act was violating the rules and strictly not allowed.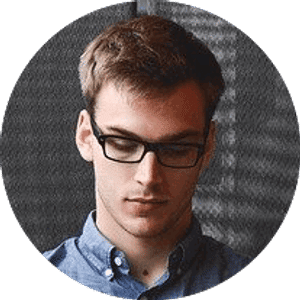 Jake Williams
Jake Williams is a sports gambling expert. He's been writing in the sports betting and DFS industry for over a decade. He specializes in MLB and NBA, along with College Basketball and College Football.