Florida vs Utah: Anthony Richardson scores 45-yard TD run
September 4, 2022
Anthony Richardson performed excellently as Florida Gators beat Utah Utes, showing an impressive 45-yard TD run in Billy Napier's debut.
**body (500-600 words)**
Anthony Richardson shone brightly as the Florida Gators defeated the Utah Utes in the season opener on Saturday. He showed off his physical prowess in with a 45-yard touchdown run to lead the Gators, giving coach Billy Napier a dream win in his debut as the Gators' coach.
During the game, he delivered 17-of-24 passes for 168 yards. Richardson also rushed 11 times for 104 yards with 3 touchdowns and averaged 9.5 yards per carry.
"Just trying to make something happen. Glad it worked," Richardson said after the game.
According to USA Today's DraftWire, Richardson is one of the potential quarterbacks to make his name in the 2023 NFL Draft.
Richardson admitted that he would try to give his best to the Gators this season. Prior to the game, he said that the goal was to stay fit in order to contribute in a complete manner.
The Florida-born quarterback played a backup role for Emory Jones last season. He suffered a hamstring injury after two impressive runs against the Florida Atlantic and South Florida. Richardson admitted that the injury still linger in the back of his head.
''It's always been a worry of mine,'' Richardson said. ''It's not a good feeling when you can't contribute to the team, not being healthy, because I hate being hurt, everybody does.''
Richardson's style of play is similar to the 2010 Heisman Trophy winner Cam Newton whom Richardson has always looked up to.
''Honestly, it feels great,'' Richardson said. ''He's been my favorite since like fifth, sixth grade."
Therefore, the fact that some people compared him to Newton makes him "feel good," indicating that he is "doing something right."
"They think I'm going to be just as good as him, so hopefully I can do that and show people what I can do," he added.
Setting the bar high
Knowing the expectation for his player is high, Napier reminded people of what should be done for Richardson to show his full potential. He admitted that the player has enough talent to be a great player.
''I know we all want to put a crown on his head,'' Napier said. ''The guy has completed 33 passes in his career. The great quarterbacks at the University of Florida, they compete 33 in one game, so I think we've got work to do there.''
Meanwhile, Utah's coach Kyle Whittingham said that Richardson's path to the NFL is wide open after an impressive display against his team. He highlighted the 21-year-old attributes and skills, which he thinks are "terrific."
"He's going to get his (NFL payday)," Utah coach Kyle Whittingham said. "He's 6-4, 230 and runs like a 4.3. He's a terrific player."
Richardson's teammate Dante Zanders even compared him to the New York Giants' dynamic receiver Kadarius Toney. Zanders said that his expectation of Richardson is high and is looking forward to seeing his achievements.
"Expecting to see great things,'' Zanders said. ''He's Kadarius Toney at the quarterback position. He's got an arm on him. He can do incredible throws off his back leg, run, everything.''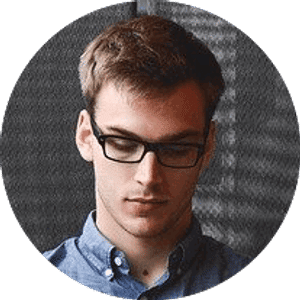 Jake Williams
Jake Williams is a sports gambling expert. He's been writing in the sports betting and DFS industry for over a decade. He specializes in MLB and NBA, along with College Basketball and College Football.