Fighting Irish's Marcus Freeman criticizes Ohio State academics
June 15, 2022
Notre Dame Fighting Irish head coach Marcus Freeman has made the headlines after criticizing an unspecified school, which led many to believe it was directed at none other than great rival Ohio State Buckeyes.
In a recent interview with CBS Sports, Freeman sang high praise for his program. That being said, he also made a comment that implied Ohio State's academic situation was inferior compared to Notre Dame. While he did not specify the name, analysts believe he was aiming at the Buckeyes.
Freeman is a former Buckeyes linebacker who also spent a year in 2010 as Graduate Assistant for the program. Freeman has never been shy about showing discontentment with his alma mater.
Freeman speaks highly of Notre Dame academics
Freeman was signed to lead Notre Dame as its 30th head coach. replacing Brian Kelly, who departed to coach Louisiana State University. The program initially hired him in January 2021 to serve as its defensive coordinator and linebackers coach.
Despite being a first-time head coach, Freeman had the necessary coaching experience to lead Notre Dame. He said coaching the Fighting Irish had him appreciate the program's academics.
"I'm not saying from top to bottom, but the majority of our kids, they I want to say this the right way are pushed to learn and their study habits are formulated every day. You can't cheat academics at Notre Dame," Freeman said via CBS Sports.
However, the 36-year-old went on to throw some shade on another program's academics, which led many to believe he was referring to his alma mater, Ohio State.
"You don't go to class [at places like that]?" he added. "OK, take some online classes, show up for your appointments. At Notre Dame, you're forced every day to go to class."
The interview was held on June 10. The reason why analysts and enthusiasts concluded that Freeman was referring to the Buckeyes was due to his comments on the Players Tribune last December, saying that his collegiate career at Ohio State was a "wrong decision".
"I can't tell you exactly what it was that told us to come to Notre Dame, but there was something," he said. "We all know there's something different about Notre Dame. We all know it's something special. And I just thank God that I didn't make the wrong decision twice."
Freeman's response
The 2020 247Sports Defensive Coordinator of the Year recently addressed that comment via an opening statement of a news conference, saying that he was very passionate about working as a coach and never wanted to "diminish my time in Columbus".
"I want to make sure to be very clear that the relationships, the time that I spent in Columbus have impacted me and the relationships I built will be with me for the rest of my life," Freeman said.
"So, I'm very passionate about being a head coach here (at Notre Dame), but in no way did I want to diminish my time in Columbus and the impact that time had on me. I want to be clear on that."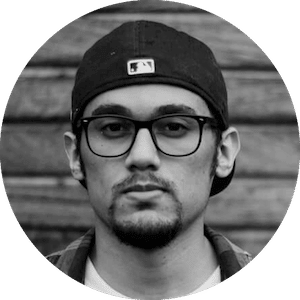 Gus Anderson
Gus Anderson is a gambling wizard. As a kid he dreamt about becoming a Tennis, Hockey and Golf professional but ended up as a gambling professional with focus on both sports & casino.